Vegetarian Lentil Meatballs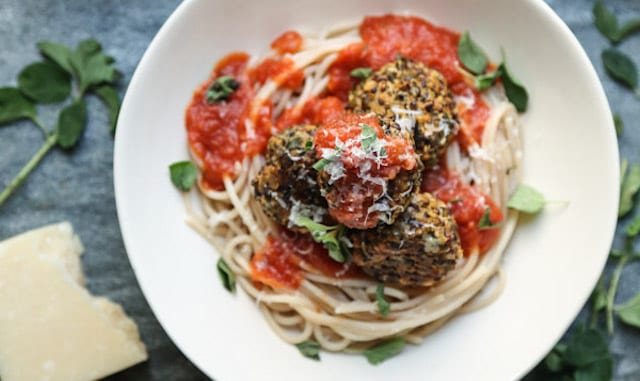 Perfect with spaghetti or as a meatless appetizer, these vegetarian meatballs use red quinoa, lentils, and hemp seeds for great flavor and texture.
By Phoebe Lapine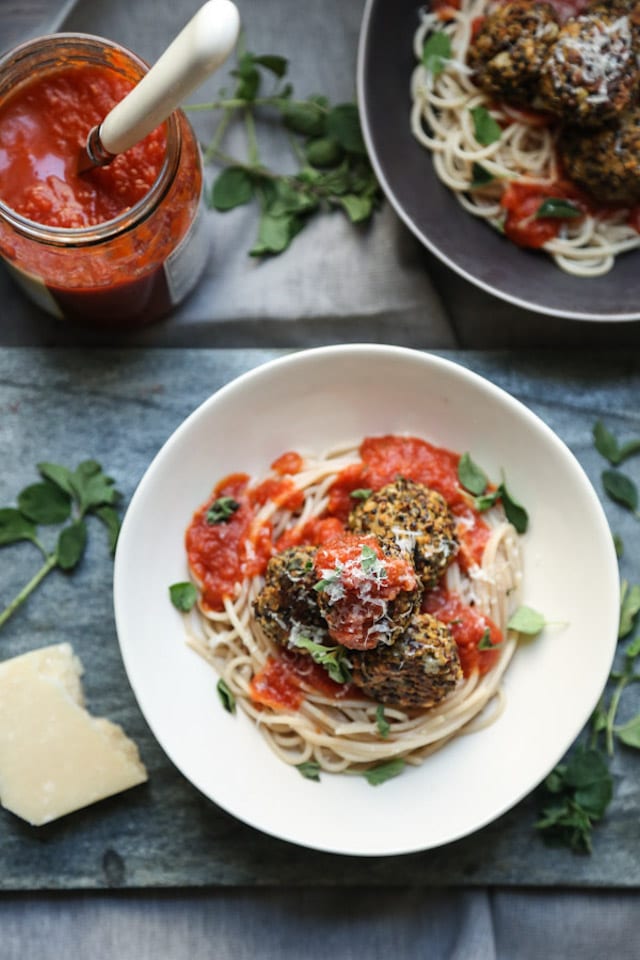 I developed this quinoa-lentil vegetarian meatballs recipe for an event I hosted earlier this fall.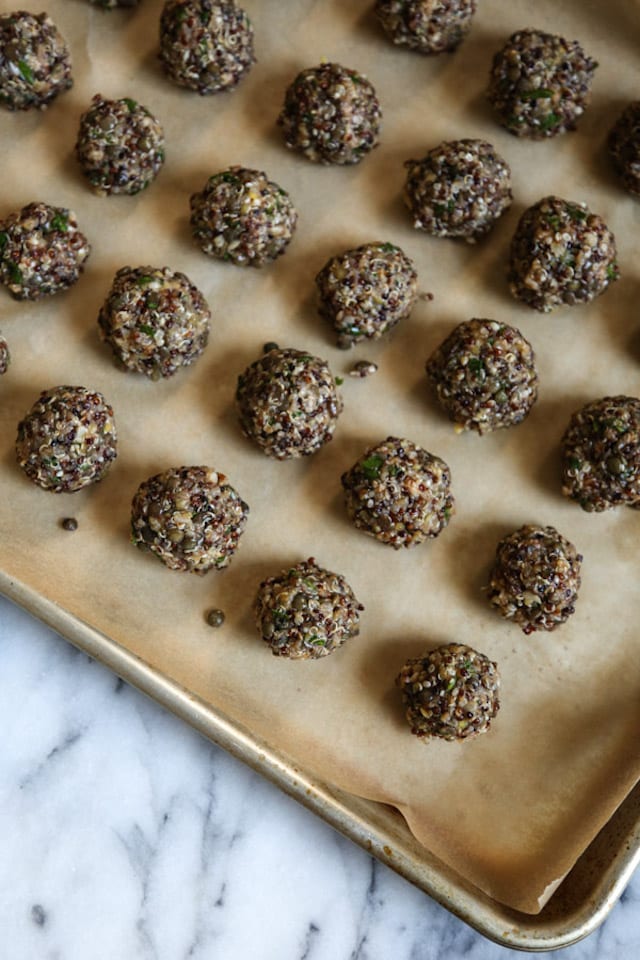 These veggie meatballs are like little fiber piñatas that your gut bacteria can't wait to crack open and feast upon. Not only are they packed with quinoa, lentils, shallots and herbs, but they've also got a handful of hemp seeds instead of breadcrumbs! The recipe makes two dozen, so consider freezing a portion for more desperate empty-fridge times. You may end up eating them on the couch (it's way too cold to leave my apartment at the moment). But I guarantee you will feel better afterwards than any indulgent red meat or sweet confection combination.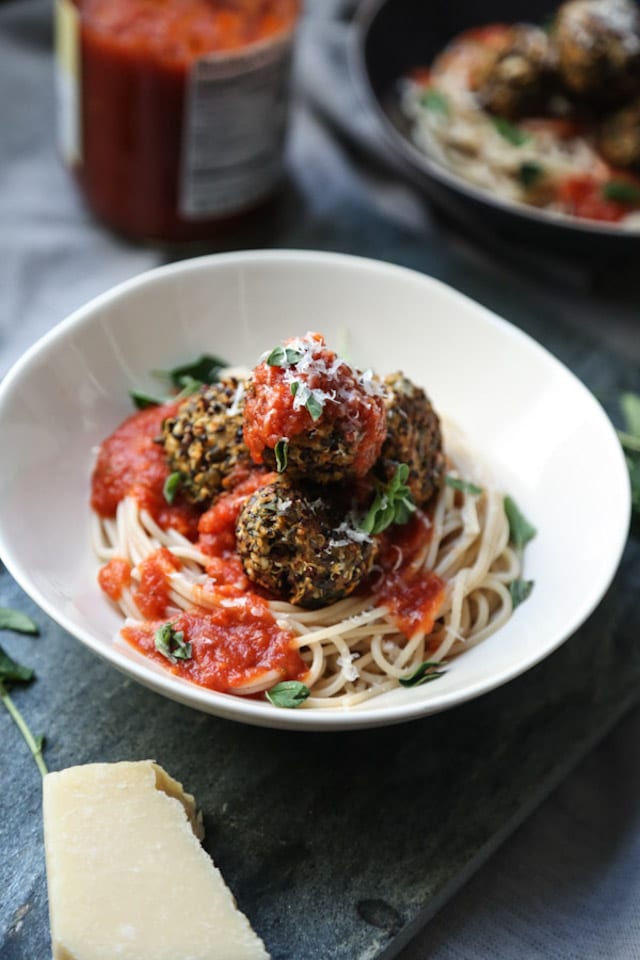 See Also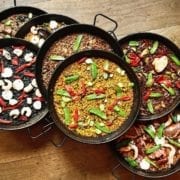 Click here for more nutritious recipes and for a romesco sauce that is perfect with these meatballs.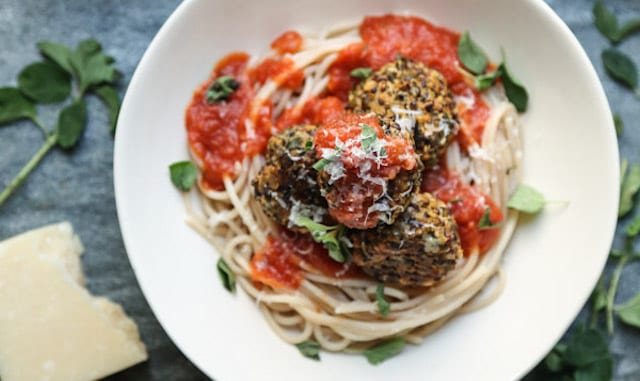 Vegetarian Lentil Meatballs
Phoebe Lapine
Perfect with spaghetti or as a meatless appetizer, these vegetarian meatballs use red quinoa, lentils, and hemp seeds for great flavor and texture.
Servings
2
dozen meatballs
Ingredients
4

large eggs

beaten

2

tablespoons

tomato paste

2

tablespoons

extra virgin olive oil

1 1/2

teaspoons

sea salt

1

teaspoon

smoked paprika

1/3

pound

aged Manchebo cheese or Parmesan

cut into 1-inch cubes

1/2

cup

tightly packed parsley leaves

2

garlic cloves

1

large shallot

3

cups

cooked lentils

from 1 cup dry, see note

2

cups

cooked quinoa

from 1 cup dry, see note

¼

cup

hemp seeds
Instructions
Preheat the oven to 400 degrees.

In a large mixing bowl, whisk together the eggs, tomato paste, olive oil, salt and paprika until combined.

In a food processor, pulse the Manchego until fine crumbs form. Transfer to the mixing bowl with the egg mixture.

Add the parsley, garlic, and shallot to the food processor and pulse until finely chopped. Transfer to the mixing bowl.

Add the lentils to the food processor and pulse until a coarse paste. Transfer to the mixing bowl along with the quinoa and hemp seeds. Fold the meatball mixture together until combined.

With clean hands, form the quinoa-lentil mixture into 1-inch balls (you can use a tablespoon to portion) and arrange on two parchment-lined baking sheets ½ inch apart. You should get 2 dozen mini meatballs.

Bake for 25 minutes or until nicely browned. Serve over your favorite spaghetti and tomato sauce. Or even better, the simple romesco sauce linked above!
Notes
To cook the lentils, place 1 cup dried lentils in a medium lidded saucepan and cover with 2 inches water. Add a bay leaf and two garlic cloves (optional). Bring to a boil. Reduce heat to medium and simmer until tender, 15 minutes. Drain and rinse with cool water. Remove the aromatics, if using. To cook the quinoa, combine 1 cup dried quinoa in a medium lidded saucepan with 1 cup water. Bring to a boil, cover, reduce heat to low and cook for 17 minutes, until all the liquid is absorbed. Set aside to cool. Then fluff with a fork. If you don't have a food processor, you can simply grate the cheese and mince everything by hand.