This quick vegan dinner comes together in a snap for when you need something comforting at the end of a long day.
By Siri Pulipaka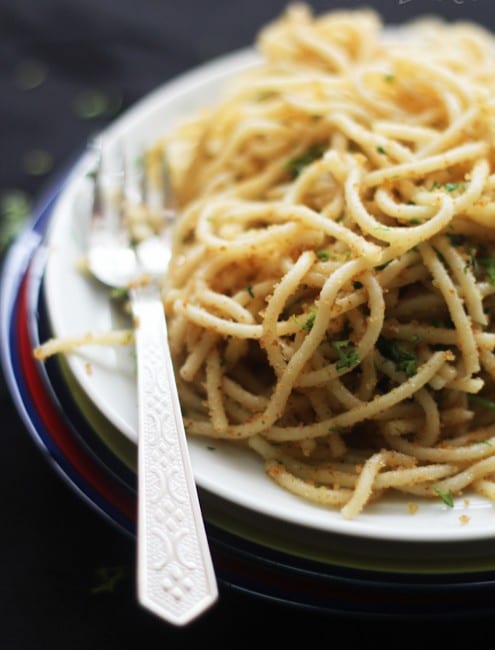 Print
Vegan Spaghetti with Breadcrumbs, Garlic and Olive Oil
This quick vegan dinner comes together in a snap for when you need something comforting at the end of a long day.
Author:

Siri Pulipaka, adapted from How to Cook Everything Vegetarian, Mark Bittman

Prep Time:

5 mins

Cook Time:

20 mins

Total Time:

25 mins

Yield:

2

1

x
1

fistful of long, thin pasta like linguine or spaghetti
salt and pepper to taste

3 tbsp

extra virgin olive oil

1

garlic, crushed and minced

1/4 cup

or more bread crumbs
few pinches of red pepper flakes
chopped coriander or parsley leaves for garnishing
Instructions
Bring a large pot of water to boil and salt it. Add pasta and cook until tender but not mushy. (follow the package instructions). Drain it, reserving few tbsp of cooking water. Add a few drops of olive oil and gently toss. Cover and set aside.
Heat rest of olive in a pan and add garlic with a large pinch of salt. Once its starts to sizzle, add bread crumbs and red pepper flakes. Saute for few mins until the crumbs are toasted. Add cooked pasta and few tsp of pasta cooking water to moisten or more olive oil. Toss everything together. Adjust seasoning. Garnish with herbs and Serve.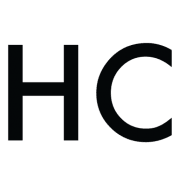 Siri Pulipaka
Siri is an obsessed foodie, an avid blogger, a passionate photographer and one who yearns for simple pleasures of life. She writes about recipes, her culinary adventures and reviews local restaurants & events on her blog - Cooking With Siri, which she started in summer of 2007 during her stint in the US. She believes in farmer's markets, growing her own food and eating responsibly & locally. She also has a photography blog - 365 Days of Siri, where she shares and documents a slice of her daily life through the camera lens. She currently lives in Hyderabad, India along with her food-loving husband.