Don't settle for canned cranberry sauce this Thanksgiving when the homemade stuff is so much better and can be a vehicle for such flavors as vanilla and cardamom.
By Natasha Steinberg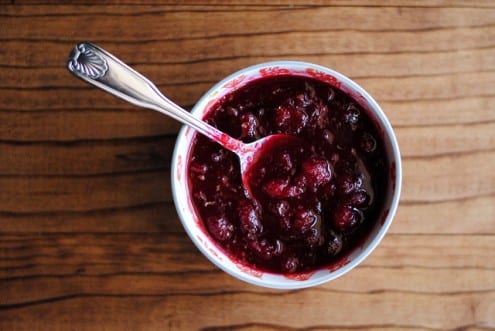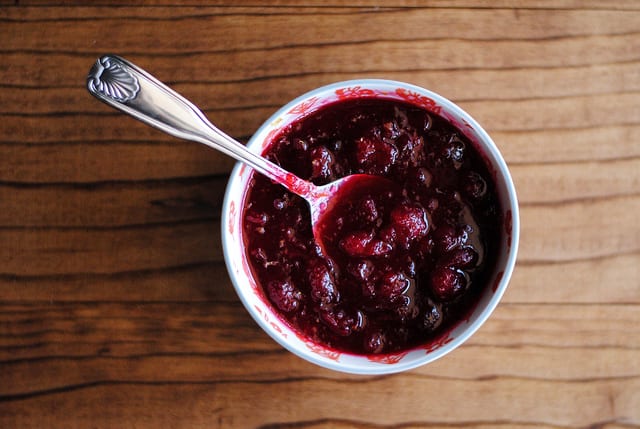 Vanilla Cardamom Cranberry Sauce
Don't settle for canned cranberry sauce this Thanksgiving when the homemade stuff is so much better and can be a vehicle for such flavors as vanilla and cardamom.
Author:
Natasha Steinberg
Ingredients
24 oz. fresh cranberries
450 g (2¼ cups) granulated sugar
420 ml (1¾ cups) freshly squeezed orange juice
zest from 2 large oranges
1 vanilla bean, scraped
1 tsp. cardamom (feel free to add more to taste)
½ tsp. ground cloves (optional)
Instructions
In a large pot, stir cranberries, sugar, and orange juice and zest to combine. Place over medium-high heat.
Add vanilla bean pod and seeds, cardamom, and cloves. Bring to a boil, stirring frequently.
Once boiling, reduce heat to low and continue to cook until thickened, about 15 minutes. At this point, give it a little taste and adjust spices/sweetness as necessary.
Remove from heat and let cool in the pot for about 20 minutes.
Transfer to jars or a serving bowl. Slather on turkey, dressing, and the like. Take a nap.