A refreshing classic gets quirky with blackberries and mint.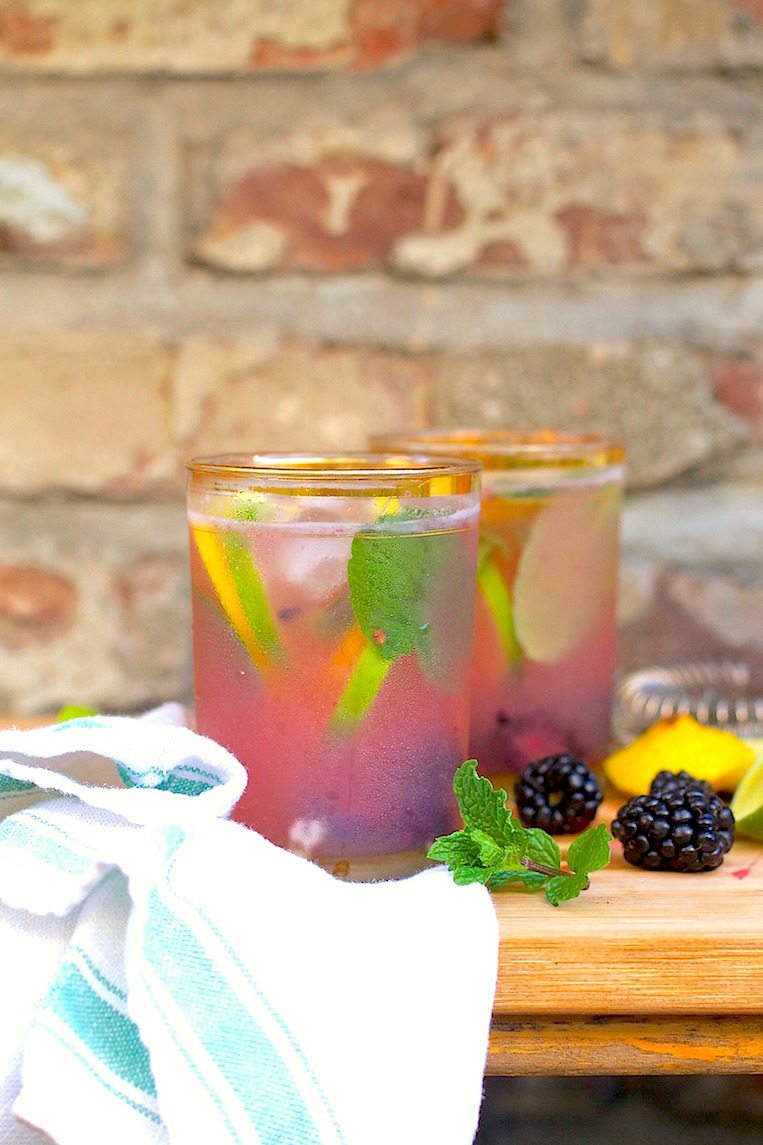 Here's a refreshing sweet and tart gin-based cocktail.
Gin is one of my personal favorites to have on hand. It is derived from the juniper berry. Juniper berries grow on a juniper tree which is a member of the pine family, hence the pine fragrance and the wintergreen flavor of the liquor. Some pairings that work well with gin are fresh mint, citrus (lemons, limes, or grapefruit), fresh berries, and honey.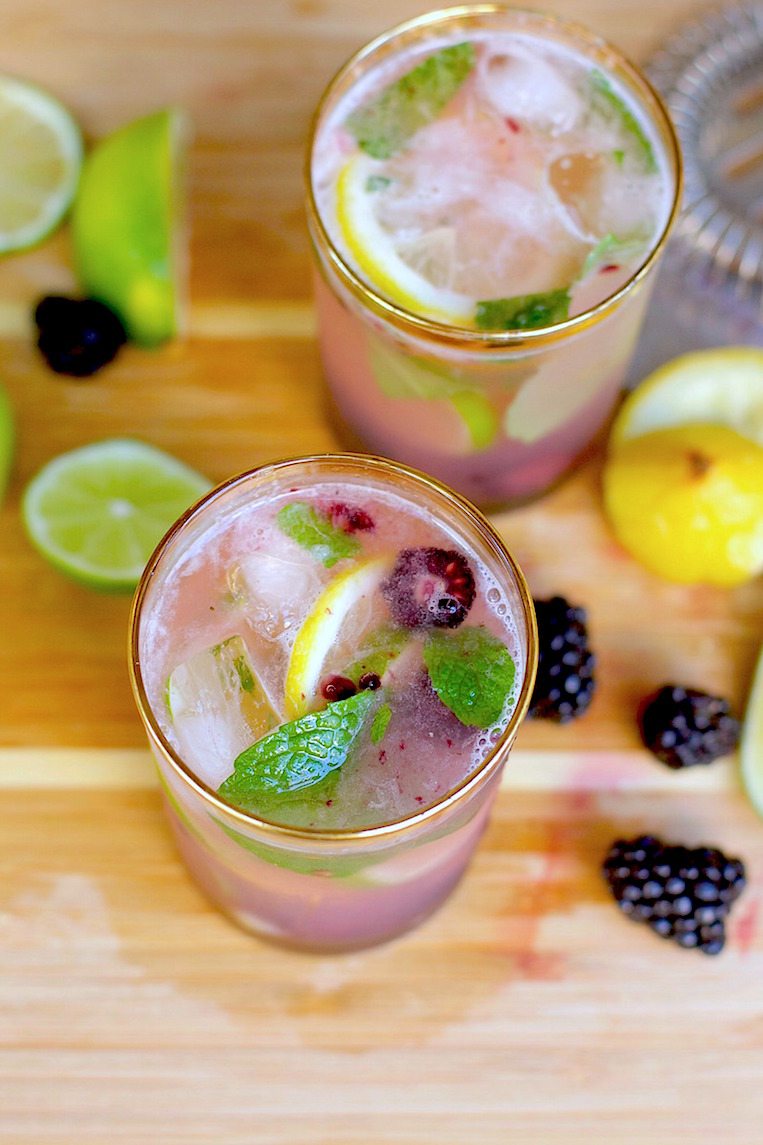 Do you have a favorite gin cocktail you like to make or would like to see on here?
Trivia Fact: Gin started in Europe back in the Middle Ages.
Cheers!

Updated Blackberry Gimlet
A refreshing classic gets quirky with blackberries and mint.
Author:
Alyssa Ponticello
Ingredients
4 limes
1 lemon
½ tbsp honey
2-3 mint leaves
4 fresh blackberries
2 oz gin
top with a splash of soda water
Instructions
Cut ½ a lime and ½ a lemon into ¼ inch slices, and place aside for garnish.
Cut and quarter the rest of the lemons and limes and place into a shaker.
Muddle lemons and limes in shaker until mixed, add fresh mint and continue to muddle together.
Add ½ tbsp of honey and 2 oz of gin to shaker.
Shake contents and pour over ice into each glass.
Cut fresh blackberries in half and add to mixed cocktail in each glass.
Top with splash of soda water and garnish with lemon and lime slices.
Do not add soda water to shaker prior to shaking. The pressure from the soda water will cause the shaker to explode.