Tucked into an anonymous strip mall in the town of Umbertide in Italy, the Enoteca Wine Club is a hidden little jewel box of a wine shop and osteria.
By Judith Klinger
It's a wine lover's tasty oasis. Tucked into an anonymous little strip mall,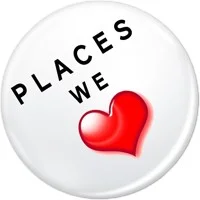 it's a hidden little jewel box of a wine shop and osteria.  It's casual enough that you can stop by for just a glass of wine and a simple meal, or if you are in the mood, some serious wine tasting and discussing.
The little town of Umbertide in Umbria, Italy has been trying to promote itself as a wine destination, and the "Enoteca Wine Club" restaurant and osteria is going a long way to making this a reality.
Patrick Piccioni is the sommelier and host. Antonella rules the tiny kitchen, and sometimes their son will help out serving dinners.  Absolutely a family affair.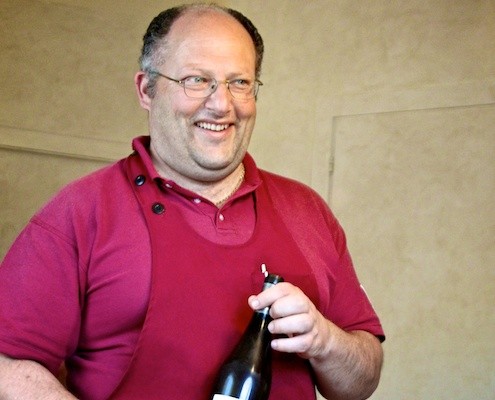 Our Enoteca Wine Club evenings have taken on a delicious routine: we walk in the door and Patrick just takes care of us. There is no dinner menu, so Patrick tells us the evening's offerings, we nod in full agreement and then discuss the wine pairing and tasting possibilities.  It's a wonderful thing when you completely trust the kitchen and the wine pairings. The hardest decision is what to have for dessert.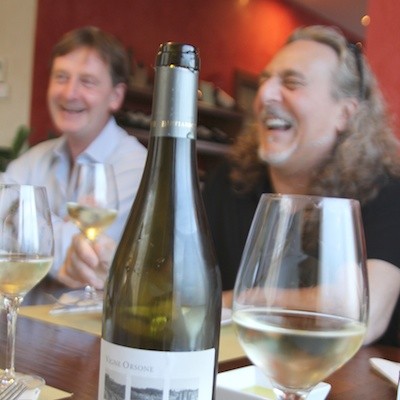 This is light osteria style food: simple plates of different kinds of salumi, cheeses, vegetables and maybe a delicious pasta or two.
Last night, on our luscious salumi plate, there was an outstanding small round salume that had been cured with sagrantino wine, along with five or six other delicious salumi and prosciutto.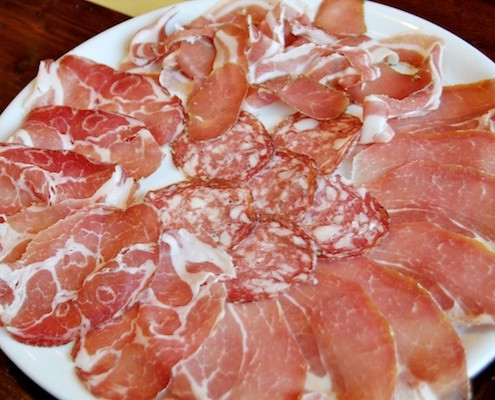 This was accompanied by a plate of local cheeses, including  a fresh, raw sheep milk pecorino that was paired with a little honey which was everyone's favorite. Although the rosemary infused cheese was one of my favorites and Jeff, of course, loved the goat cheese.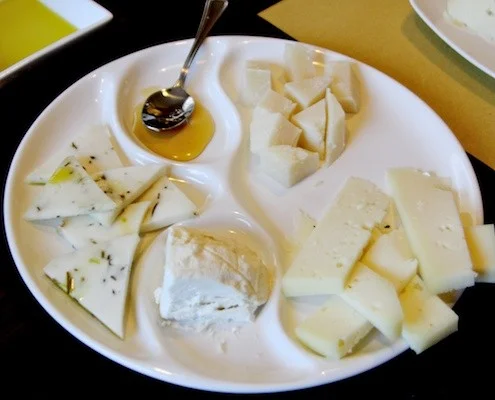 Patrick paired this with the Bastianich "Vigne Orsone" Sauvignon Blanc. This Friulian wine is fresh and lively, with a pronounced floral flavor that makes it a perfect aperitivo choice for sampling salumi and cheeses.
This was followed by a grilled vegetable plate, with an absolutely stellar marinated eggplant rolled around a bit of cheese. There was a good deal of angling to see who was going to get seconds on the eggplant. Other nights we've gone there and jousted over who gets the last bite of roasted sweet onions or peppers. Another night we were served a simple braised artichoke finished with a drizzle of good olive oil. Everyone got into the scarpetta act:  swabbing chunks of  bread around in the artichoke bowl to make sure we got every last morsel.
With antipasto behind us, we opted to switch to red wine, so Patrick thought we might enjoy "Ebo Val de Cornia" a sangiovese, cabernet, merlot blend from Tuscany. Patrick was right; this inky dark purple wine has a lovely balance that makes it a delicious, easy sipping wine which paired nicely with the tangy marinated vegetables and a roast pork and pepper dish. We had a budding young oenophile with us  who thought it would be very interesting to buy a case and taste it every year or so. I have to agree with Willow, it would be a tasty experiment to see how the tannins will soften and develop in this wine.
While others moved onto a selection of light desserts, there were a few of us who opted for Patrick's digestivo suggestion: Tajadea by Poli. A blend of 50% grappa and 50% distilled amaro type liquor, the star anise and orange peels flavor shine with just the right touch of bitterness from the cinchona bark, making this a very unique and light digestivo. Cinchona bark is used for making natural quinine.  Jeff thought it was an easy going introduction to grappa, someone else at the table called it a "girly grappa", I thought we should buy a bottle and bring some home.
Between the very reasonable prices, Patrick's warm welcome and knowledge of wines, and Antonella's charming cooking, my only worry is that Enoteca Wine Club is going to become so popular we won't be able to get a seat!
If you find yourself in our corner of Umbria, let us know..maybe we can join you there, because any excuse to visit Patrick and Antonella works for us.
Enoteca Wine Club
via V. Gabriotti, 18C
Umbertide PG 06019
PH: (39) 075-942-0214
Judith Klinger
Judith Klinger is a culinary events producer, former Director of Operations for the International Association of Culinary Professionals. Judith and her husband, Jeff Albucher are the creators of Aroma Cucina, an Italian lifestyle blog. She is the author of Cooking Simply The Italian Way.