Whether you are looking for decadent gift ideas or want to treat your Valentine to a chocolate pairing date night at home, this ultimate spirits and chocolate pairings guide is for you.
We've all heard of wine and chocolate, but let's step outside of the box. Does your Valentine have a favorite spirit? Pair that with the perfect chocolate for a delightfully romantic nibble! Host a chocolate tasting at home or give them a bottle and bar as a gift this Valentine's Day.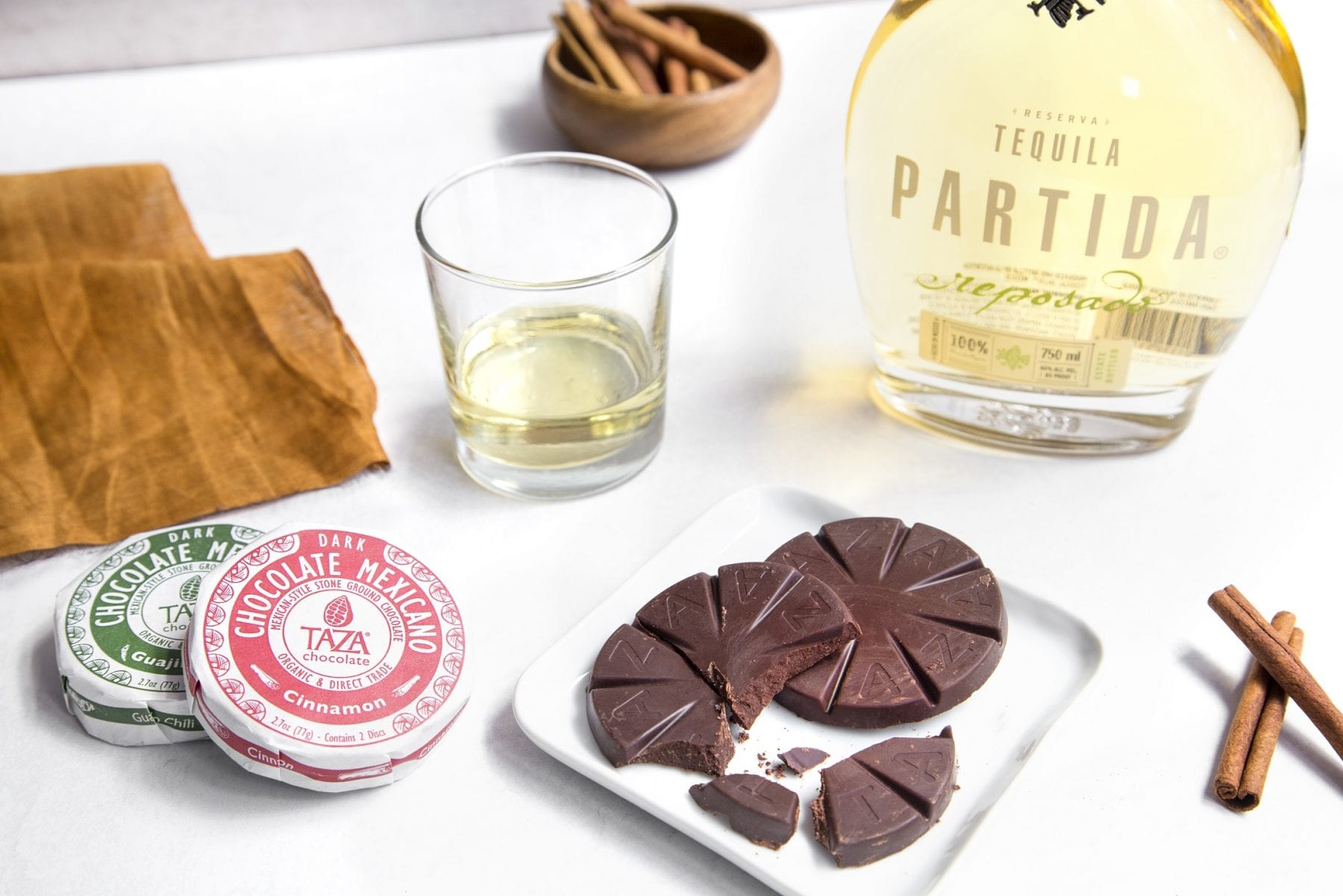 Partida Tequila + Taza Chocolate Mexicano
Bitter is better when it comes to tequila pairigs, especially with Partida Reposado ($45), one of the highest rated tequilas in the world. High-end dark chocolate like the Mexican-inspired Taza (organic stone ground chocolate) with flavors of cinnamon and pepper emphasize Partida's delicate floral aromas and balance the soft, fruity notes on the palate. The farm-to-glass tequila uses 100% blue agave harvested by hand—a fitting match with Taza's hand-carved Mexican stone mills. If your better half loves tequila, this is a duo that is sure to dance on their tongue.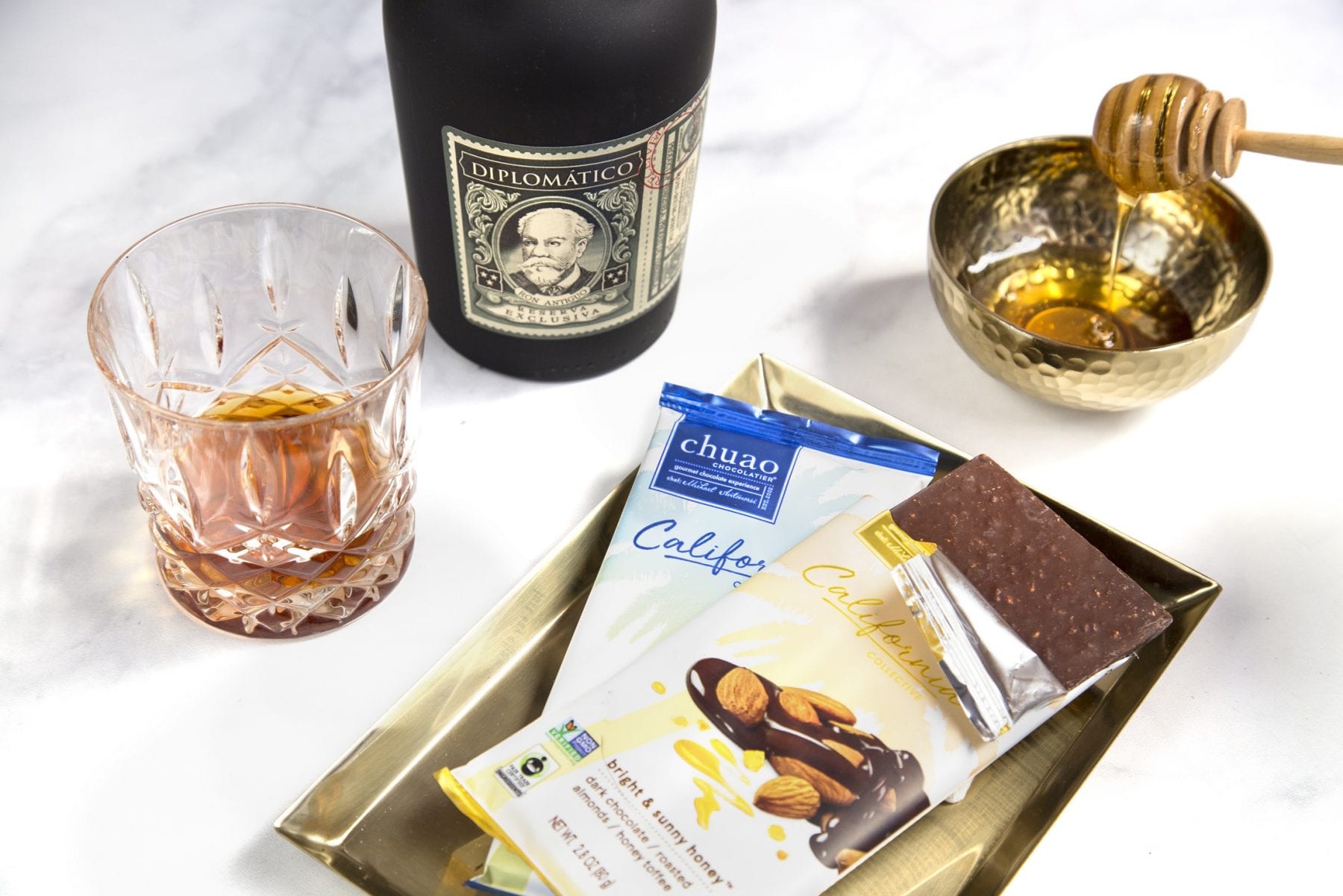 Diplomatico Reserva Exclusiva + Chuao Chocolatier Bars
This pairings tastes pretty close to a spiked chocolate milkshake on the tongue. No joke. Skip the usual chocolate cake after dinner and enjoy this lovely pairing. Aged rum and milk chocolate go hand-in-hand, and there's no stronger example than Venezuela's Diplomatico Reserva Exclusiva ($43) and a chocolate like Chuao Chocolatier. Named after the famous cacao-producing region, Chuao uses creative flavor combinations like pretzels with toffee and roasted almonds with honey that cut through Diplomatico's notes of maple syrup and liquorice. Think tiki flavors like orgeat (almond syrup) when pairing chocolate with this island-themed beverage, which was also Wine Enthusiast's Spirit Brand of the Year.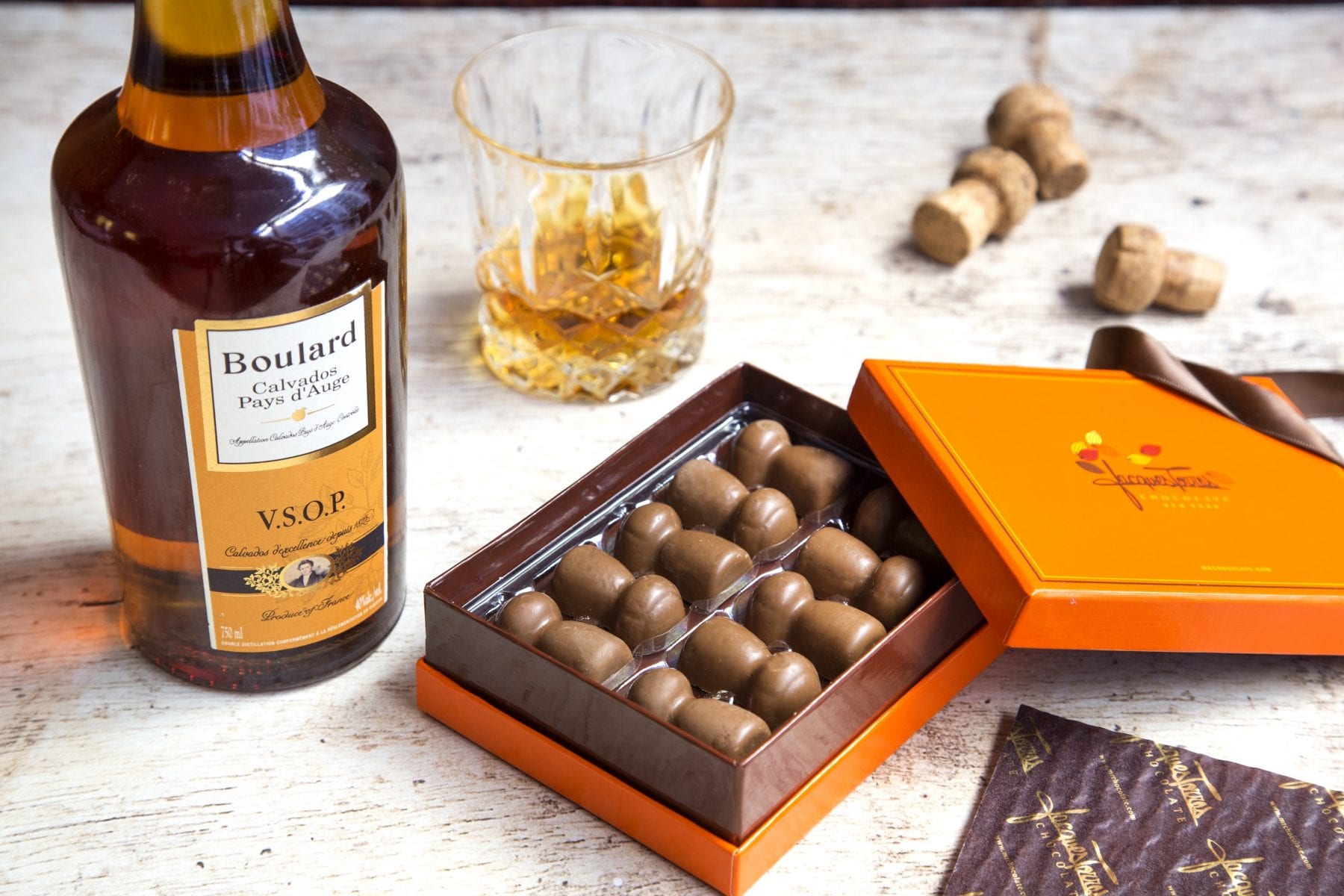 Calvados Boulard + Jacques Torres Champagne Truffles
What feels more elegant than brandy and truffles?! It's such a special treat to share with you loved ones or friends for a Valentine's celebration. Like a deconstructed Champagne cocktail, pair the authentic French apple brandy Boulard ($50) with Champagne truffles from Jacques Torres. The French chocolatier uses real Champagne in their chocolate and its floral, nutty flavors pair perfectly with the subtle apple notes of Calvados Boulard. It's a divine pairing!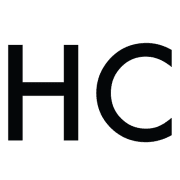 Honest Cooking
The Honest Cooking editorial team handpicks inspiring culinary stories to share with you that we think are beautiful. We strive to create an inspiring place for culinary exploration, salivating recipes, interesting personalities and stories.