Ultimate Protein Packed Pancakes
Powerful pancakes made with chia, almond butter, oats and more make for a filling breakfast that is sure to bring an energy boost.
By Laney Schwartz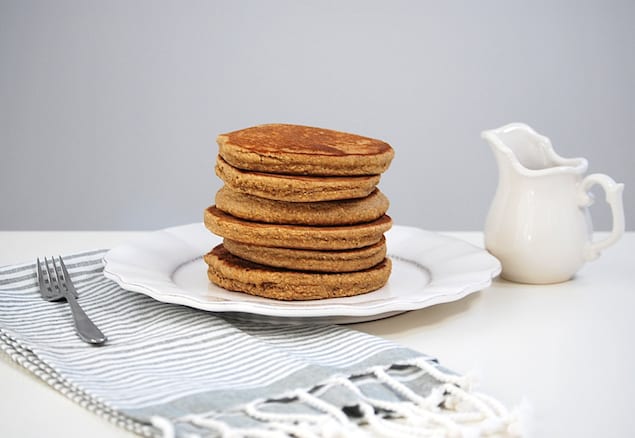 Now, let me be very clear. This is NOT your typical light and fluffy pancake recipe. These are much heavier in terms of texture, but they are PACKED with protein (and flavor) to give you the energy you need to go about your day. Eating just one of these puppies will fill you right up.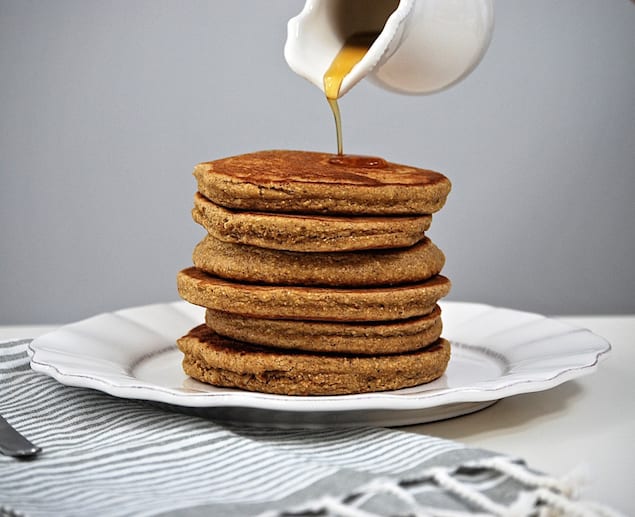 Serve em warm with maple syrup. Yes please.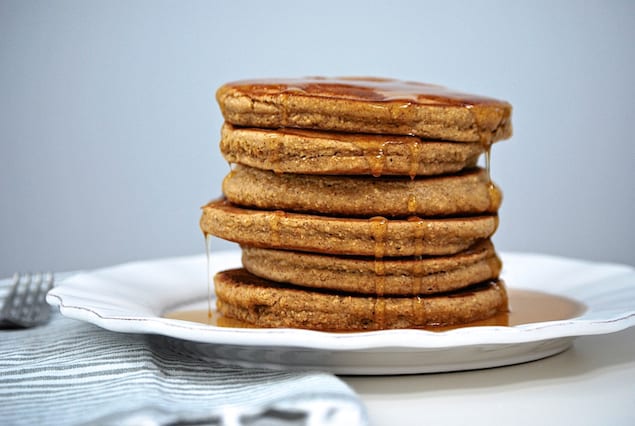 Ultimate Protein Packed Pancakes
Powerful pancakes made with chia, almond butter, oats and more make for a filling breakfast that is sure to bring an energy boost.
Recipe Type:
Breakfast, Brunch
Ingredients
4 eggs
½ cup greek yogurt
¾ cup almond milk
½ cup almond butter
1 tablespoon baking powder
½ cup brown sugar
1 tablespoon vanilla extract
4 cups rolled oats
2 teaspoons chia seeds
1 tablespoon butter
Maple syrup for serving
Instructions
Blend all the ingredients (except for the butter) together in a blender or food processor until smooth. Batter is very thick!! If you want, add more almond milk one tablespoon at a time to thin it out a little.
Melt butter in a nonstick pan over medium heat. Pour batter into pan ¼ - ½ cup at a time. Cook for about 2-3 minutes on each side, or until lightly browned and cooked through. Unlike normal pancakes this batter does not form the little bubbles on top to let you know when to flip. Just watch them and flip when lightly browned on the bottom.
Best served hot with maple syrup.
Laney Schwartz
Laney spends her time being a home cook, mom, wife, workout junkie, and ultra crazy food lover.