PARTNER POST — TrySwedish Thursdays is a culinary collaboration between TrySwedish, West Sweden, and Gothenburg. Discover the edible delights of the land.
Gothenburg is Sweden's second largest city, but still feels connected and quaint with its cobblestone streets weaving over beautiful canals. We explored the city's culinary scene all by foot, with a few quick rides on the trams. Discover favorite and convenient places to visit for a taste of some of the best bites in West Sweden.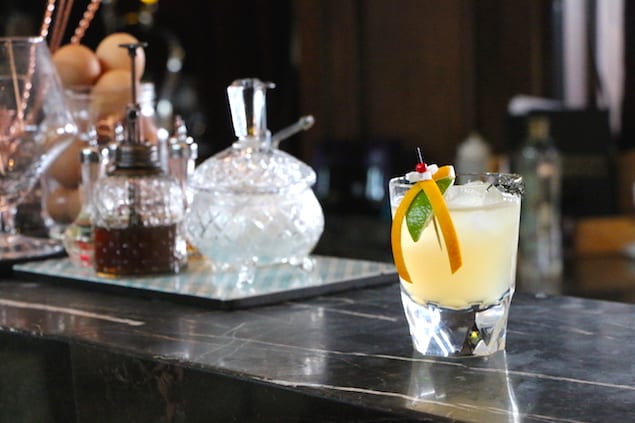 Hotel Post
There are many great hotels scattered around Gothenburg, but we chose one that was centrally located and affordable. Just steps away from Central Station, Hotel Post is easy access to a bus from the airport or a train to another part of the country. With the post as your starting point, you will have access to the trams and all the local highlights, plus plenty of great dining and drinking options within its four walls. Be sure to stop by Norda's Bar and Grill and have a drink made by Dosa Ivanov, who was recently named the World's Bartender of the Year. One of the best parts of a stay here may just be its lavish Swedish breakfast.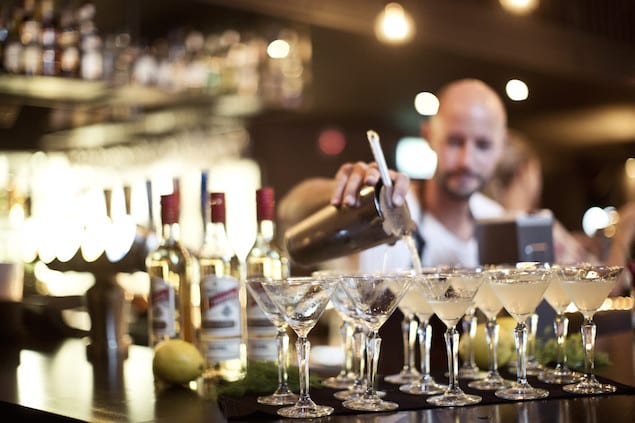 Tina Stafrén/VisitSweden
A Night on the Town
Head out and get a feel for the nightlife of Gothenburg, there's something for everyone, from ping-pong to live music and great cocktails. Stopped in at Made in China for starter cocktails and dim sum and then meander to the neighboring bars and restaurants. Check out more favorite suggestions here.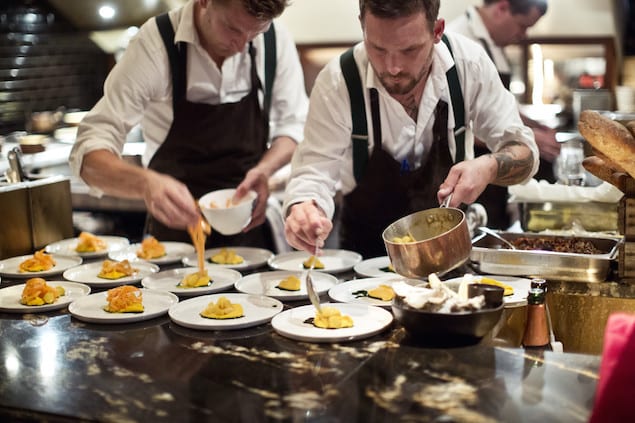 Tina Stafrén/VisitSweden
Restaurant Atelier
Located in another great hotel, Pigalle, Atelier is like a seductive, dimly lit parlor with an open kitchen serving up great food. After a long day walking about the city, this is a great place to relax and recharge with their smart bites and comfortable couches. Be sure to order their bread and butter served with chanterelles, it sounds simple, but it will blow your mind.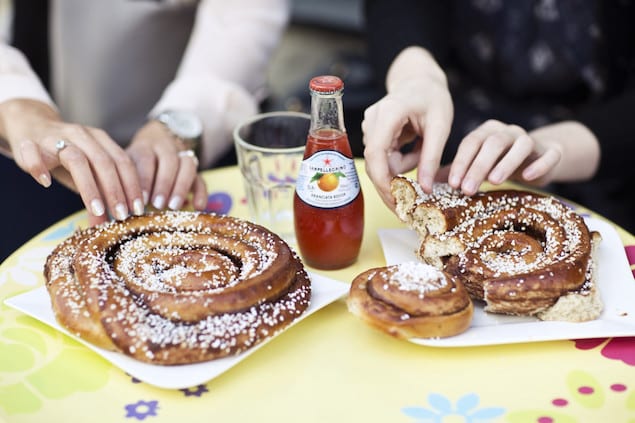 Tina Stafrén/VisitSweden
How to Fika
Without even setting foot on public transit, you can spend your afternoon fika-ing the way any good Swede would. Pop into Café Hebbe Lelle in the quiet, historic Haga district for their famous cinnamon bun. This is also a great part of town for shopping. Hebbe Lelle makes one of the largest pastries in Gothenburg, so come hungry or ready to share!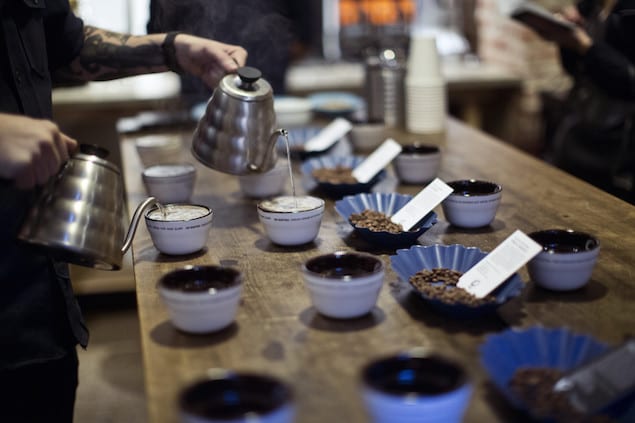 Eating Your Way Through Gothenburg by Foot
If you are looking for a great cup of 'kaffe' roasted in house, with care, stop in at Da Matteo. They also offer fresh baked bread (prepare to be lured in by the amazing smell of coffee beans and bread) and coffee tasting classes so you can learn more about what you like and how to brew the best pot at home.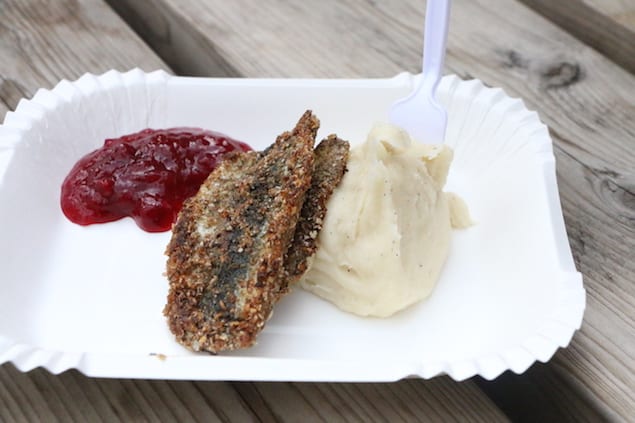 Guided Walking Food Tour
If you are looking for more of a guided edible tour of the city take a foodie walk with Jesper, founder of Matvandringen (meaning "food hike"). Get the scoop on the best places for a Swedish cinnamon bun, great gelato, cheese, chocolate, seafood, and more. Along the way you will learn fun tidbits about the city, beyond food. A favorite stop is always Market Hall on Kings Square, an indoor and outdoor market brimming with local produce, artisans, and food shops.
Conclude your tour with the lowdown of the ever-growing food truck scene of the city. Jesper will point you to the best trucks for something new, like pork buns, or more traditional fare such as fried herring and lingonberries. Find more info on the best food trucks here.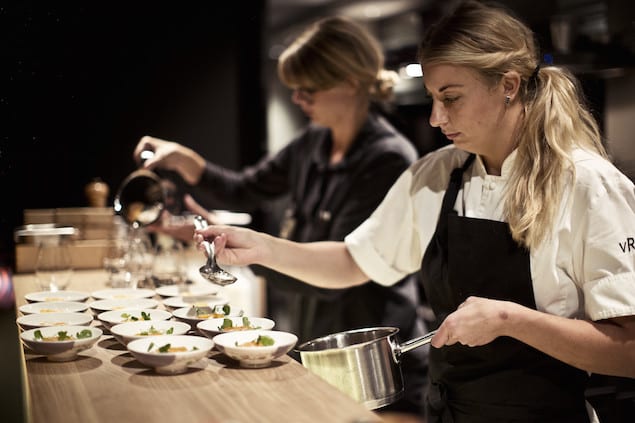 Tina Stafrén/VisitSweden
Fusion Cuisine at vRÅ
Right inside of Hotel Post is the small vRÅ run by talented Chef Frida Ronge. The Swedish-inspired sushi restaurant uses only the best local seafood and traditional ingredients with a Japanese twist. Named the Rising Star by the White Guide, you are in for a delicious, inspirational ride when dining with Chef Frida.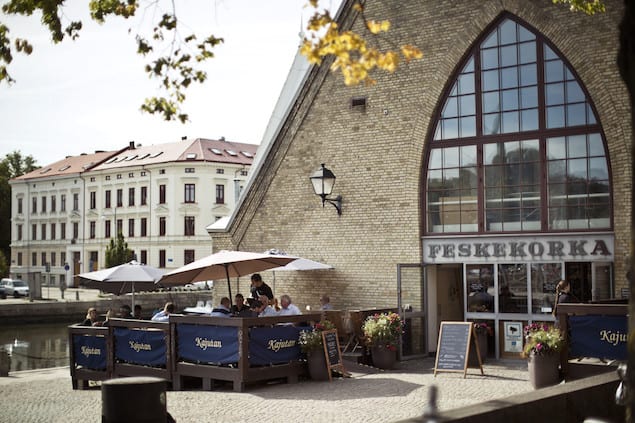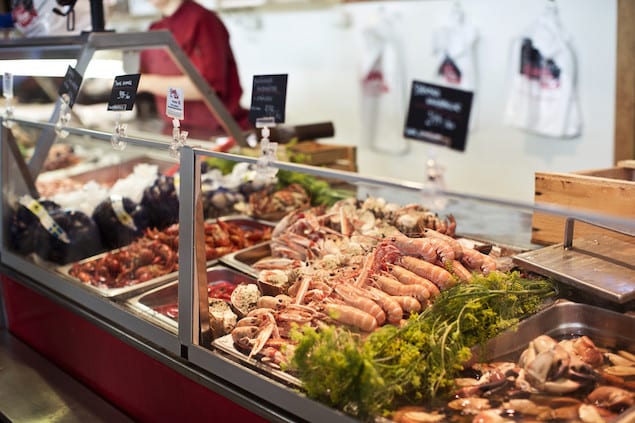 Tina Stafrén/VisitSweden
Visit the Fish Church
Known as Feskekörka, or 'fish church', this structure, built to look like a religious sanctuary, was once home to the daily fish auctions. Today, it houses a vast seafood counter with fresh, local seafood and plenty of ready to eat options perfect for a to-go lunch as you head to your next destination. If you are looking for a delicious seated lunch, head upstairs to dine at Gabriel. With a daily changing menu, you are sure to be eating the best catches of that day. Chef Johan Malm of Gabriel is also the current Nordic Champion of Oyster Opening so you must try a few buttery Swedish oysters.
Casual Fine Dining at Koka
For a memorable dinner, head to Restaurant Koka, the once white table cloth restaurant that has since turned to the ever-popular casual fine dining approach for a more comfortable setting. Founder Björn Persson has created a beautiful dining room that will put you at ease while stimulating your tastebuds and mind. Don't be surprised if you meet him in the dining room, serving the food, donned in an apron, and spreading delicious good cheer.
Find out more at www.goteborg.com and www.westsweden.com.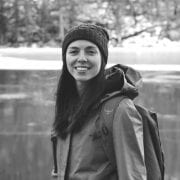 Annelise McAuliffe
Mandatory family outings to the Detroit farmers' market and nightly home-cooked meals cultivated Annelise's respect and curiosity for food. A graduate of The Culinary Institute of America, she spends her free time in New York City recipe testing, eating breakfast all day, and dreaming up international culinary adventures.