Make the Italian yeast-raised breadstick to accompany a bowl or soup, antipasto, or enjoy with soft butter for a delicious snack.
If you haven't worked much with yeast, Grissini (Italian for breadsticks) is a great place to start. The dough is easy to assemble and precision isn't necessary, really, in rolling the dough. Whatever their shape, they have a unique artisanal appeal. Chop up a little rosemary, thyme, or dill and work the herb of choice into the bread dough. You can also roll the Grissini over poppy seeds or sesame seeds before the final rise. Try a grinding of pepper or press flakes of Maldon salt down the breadsticks' length.
My favorite way to eat them? Plain, with a dish of room temperature salted, European butter for dipping or spreading; I'm pretty happy with just that, but alongside a bowl of soup is a close contender.
Print
Traditional Grissini
Make the Italian yeast-raised breadstick to accompany a bowl or soup, antipasto, or enjoy with soft butter for a delicious snack. adapted recipe from the Los Angeles Times
Author:

Eileen Troxel

Category:

Baking, Bread

Cuisine:

Italian
1/2 cup

warm water

1

packaged (2 1/4 teaspoons active dry yeast)

1 teaspoon

honey

1 1/4 cup

unbleached (all-purpose flour, divided)

1/2 cup

whole wheat flour

2 tablespoons

extra-virgin olive oil

1 teaspoon

kosher salt
Instructions
In a mixing bowl, add the water along with the yeast, honey, and 1/2 cup of the unbleached all-purpose flour. Set aside for 10 minutes, until bubbly.
Stir in the remaining unbleached all-purpose flour, wheat flour, olive oil, and salt. Knead the dough, along with fresh herbs, if using, until smooth and elastic, about 5 minutes. Wash out the bowl and coat it with a thin layer of olive oil. Place the dough in the bowl, cover with plastic wrap and allow to rise in a warm place for 1 hour.
Remove the dough from the bowl and divide it into four pieces on a lightly-floured surface. Roll out each piece into a rectangle, 4 by 8 inches. Cut the dough lengthwise into one-third-inch-wide strips (a pizza cutter is good for this). Using your hands, roll the strips of dough back and forth on top of the work surface until approximately 12-inches in length. If you plan to roll the grissini in poppy seeds or sesame seeds, do this now (a sheet pan with the seeds in it for rolling works well). Place the strips about one-half-inch apart on a baking sheet lined with parchment paper. Repeat with the remaining dough. Allow the grissini to rise until puffed, about 30 minutes. Meanwhile, heat the oven to 400?F.
Bake the grissini, in several batches (I used 4 baking sheets), on the top shelf of the oven until lightly browned, about 10 minutes, rotating halfway through. Cool on a rack and continue until all the grissini are baked. Cool. Store grissini in a long, airtight container.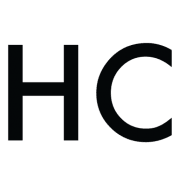 Eileen Troxel
I grew up in the Amana Colonies in Iowa; a German community made up of seven villages, where gardening, cooking, and hand-made were the center of our lives. I went on to study fiber at the Kansas City Art Institute and for many years created one-of-a-kind, crocheted linen bags that were sold through galleries, museums, and boutiques across the country. I have also restored Oriental rugs, done graphic design, worked as a colorist, catered, consulted (on whatever...) and raised two beautiful daughters. I now spend my days in my kitchen baking and asking myself, "Why didn't I go to France and study pastry?" I am now making up for lost time, sharing with you what I love to do most in the kitchen.