Made with beets, carrots, and squash, this red sauce is a delicious new way to think of marinara or pasta sauce.
Nowadays many people are following the autoimmune paleo protocol (AIP). This restricted version of the paleo diet, in addition to prohibiting grains, legumes, and dairy, also excludes eggs, nuts, seeds (including seed-based spices) and nightshades (potatoes, peppers, eggplant, and tomatoes) in an effort to minimize – and in some cases to cure – leaky gut and many auto immune diseases.
You know how it is, we Italians love our tomato sauce ;) Tomatoes, especially when it comes to cooking Italian food, are a true staple. Pizza Margherita and Pasta Bolognese are not the same when made without marinara sauce.
Of course, when health issues are involved, matters of flavors are secondary and, with the right replacements, we can keep on enjoying all of our favorite dishes!!
Personally, I really enjoy the challenge of recreating traditional dishes with ingredients targeted for those with food allergies. I love the creativity that's involved and the sensation of helping people who are struggling with serious diet limitations.
After a few attempts, I nailed a recipe for a tomato free marinara sauce that's so good you'll want to eat it even if you don't have a nightshade intolerance!
My goal with this recipe was to create a Nomato Sauce in which beet were not overpowering, the color was a bright scarlet red, and there was a hint of acidity and freshness that really recalled tomatoes.
I found that lemon and kabocha squash were the perfect addition to make my tomato-less marinara sauce taste real. Whether you are on the autoimmune paleo protocol or not, this is a great condiment for grain free pizzas, pastas or for zucchini noodles like you see in these pictures.
Print
1/2 tbsp

Olive Oil

1/2

Red Beet

3

Carrots

1/3

Yellow Onion

1

clove of Garlic

1/4

Kabocha Squash

1 tbsp

dried Italian Herbs
Himalayan Salt

1/2 cup

Water

5

leaves of fresh Sage

5

leaves of Basil

1/2

Lemon (juiced)
Optional:
OR:
2 tbsp

depitted Green Olives (thinly sliced)
Instructions
Peel all the vegetables, cut them in small pieces and put them in a food processor pulsing until coarsely grated.
Finely chop sage, garlic and onion.
In a medium sized saucepan, heat up the olive oil. When it starts to sizzle, add in the chopped sage, garlic and onion and let them fry for a minute.
Toss in the pan the grated vegetable mixture, together with the spices and dried herbs, and mix well.(If you like capers or green olives, you can add them in at this point).
Add in some water, cover and let your Nomato Sauce cook over medium heat.
Check on your sauce every 5 minutes to see if it needs more water.
After it cooked for 30 minutes all the vegetables should be soft. Mash them with a fork to make your Nomato Sauce smoother.
Add in the lemon juice and chopped fresh basil, mix well for about a minute and your amazing tomato free marinara sauce!!
You can use this Nomato Sauce as the base to create more complex condiments, such ad ragout or arrabbiata, or you can simply use it plain. It has so much flavor that it doesn't really need much else!
See Also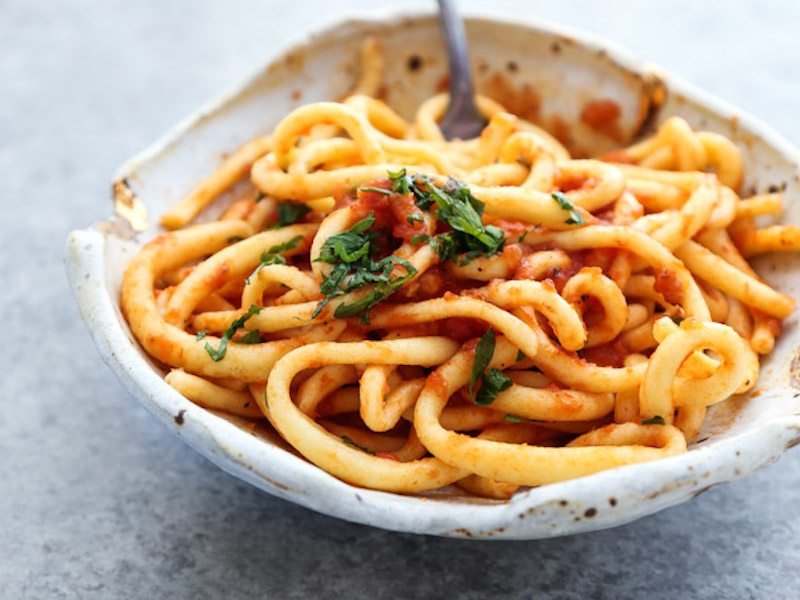 Hope you love this recipe as much as I do, and I will catch you next time with another delicious, healthy dish!
Un bacione!
Ambra
PS: If you are looking for cool desserts to enjoy after dinner, check out my Ebook "Healthy Italian Desserts Made Simple" where you can find over 75 sweet recipes that are all gluten, sugar and dairy free!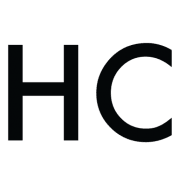 Ambra Torelli
Born and raised in Italy, Ambra is a healthy recipe developer, food and travel writer with a passion for healthy living and wellness. She is the founder of 'Little Bites of Beauty" and the author of the cookbooks "Healthy Italian Desserts Made Simple" and "The AIP Italian Cookbook". She shares her daily food & travel adventures on her Instagram @LittleBitesofBeauty