Take a peek at how to use iced tea in cocktails and even a broth for cooking rice noodles.
What happens when you combine real-brewed iced tea, amazing food, and experts in both these categories? The answer came at Pure Leaf's Real Leaf Brewery event in midtown NYC last week. Pure Leaf is a brewing company specializing in the freshest iced tea brewed from real leaves, with no  preservatives or artificial flavorings.
Celebrity chef Gail Simmons and Pure Leaf's Tea Master John Cheetham were also in attendance. Simmons created two beautiful recipes involving Pure Leaf's teas that were definitely the highlight of the event. Cheetham is one of the handful of Tea Masters in the world. He has had extensive training in the subtleties and flavors of fine tea and was present to fill us in on the perfect iced tea brewing process.
Simmons' pomelo cocktail, recipe found below, was made with the Pure Leaf Sweet Tea to give the drink some sweetness and has a Southern/Tex-Mex feel. Keep it virgin, or add some mezcal for an adult version. Perfect for Cinco de Mayo!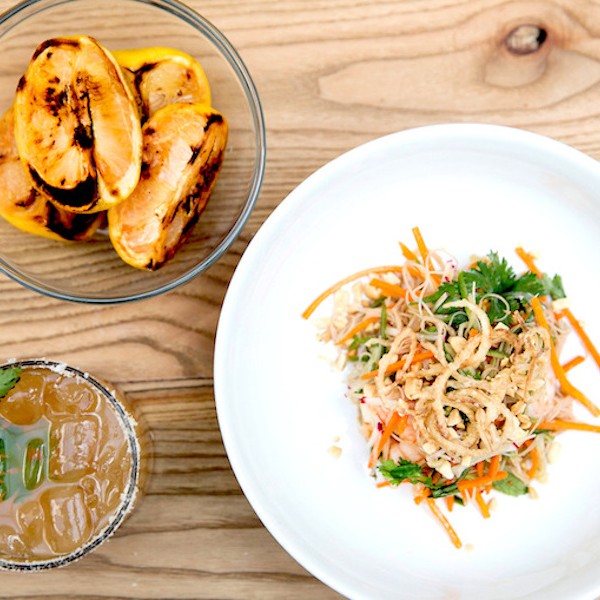 Gail Simmons
Ingredients
Canola oil for grill

1

pink grapefruit

quartered

1/2

cup

Pure Leaf Sweet Tea

2

tablespoons

cilantro leaves

plus more for garnish

1

tablespoon

fine smoked salt

Ice
Instructions
Heat a grill pan to medium high heat and brush with canola oil. Add quartered grapefruit, flesh side down, and grill until well charred, 2–3 minutes per cut side. Remove from grill and allow to cool.

Juice grapefruit, straining seeds and reserving one juiced wedge. In a cocktail shaker, muddle together charred grapefruit juice and cilantro. Add Sweet Tea and plenty of ice and shake until well chilled.

Rub the rim of two rocks glasses with the reserved grapefruit wedge. Spread the smoked salt on a plate and swirl the rims of each glass through the salt to coat. Add ice to glasses.

Strain the grapefruit/tea mixture into the glasses. Garnish each with a few cilantro leaves and serve immediately.
Notes
Optional: Add 2 oz mezcal to mixture before shaking for an alcoholic version.
This drink pairs wonderfully with the other recipe she created using the Pure Leaf Tea: a Vietnamese inspired Lemongrass Rice Noodle Salad. For this, the tea was used as an innovative broth for the noodles. For her recipe, Simmons uses shrimp, but it can be substituted with your protein of choice, such as tofu or chicken.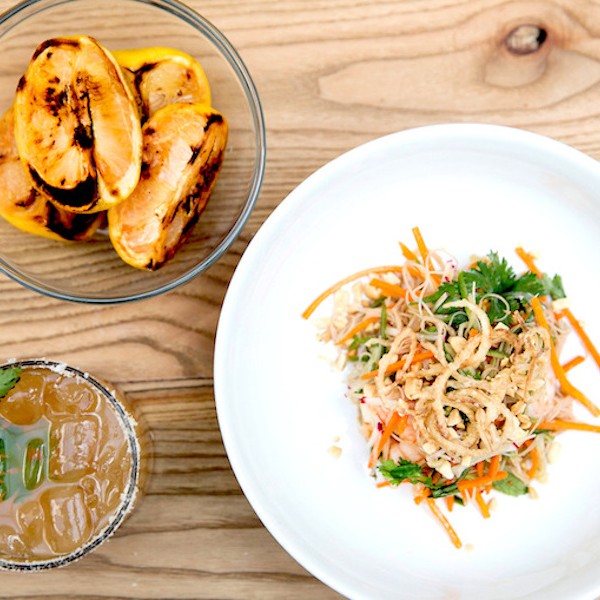 Gail Simmons
Ingredients
1

shallot

thinly sliced and separated into rings

2

tablespoons

all-purpose flour

2

tablespoons

canola oil

1 1/2

teaspoons

salt

divided

8

oz

vermicelli rice noodles

4 1/4

cups

Pure Leaf Unsweetened Iced Tea

divided

4

cups

water

1

lemongrass stalk

peeled and trimmed into two 2–3 inch pieces, one half of pieces bruised using the back of a knife, one half finely chopped

1/4

cup

cilantro leaves

10 stems reserved

2-

inch

piece of fresh ginger

half sliced, half finely chopped

2

small Thai chiles

stemmed, seeded and chopped or 1Ž2 teaspoon chili flakes

2

tablespoons

soy sauce

2

tablespoons

fish sauce

2

tablespoons

fresh lime juice

1

tablespoon

dark brown sugar

1

hothouse cucumber

cut into matchsticks or shredded lengthwise on a mandoline

2

medium carrots

peeled and cut into matchsticks or shredded lengthwise on a mandoline

6

radishes

cut into matchsticks or shredded on a mandoline

1/4

cup

mint

coarsely chopped

1/4

cup

dry-roasted peanuts

crushed

1

pound

cooked shrimp or shredded rotisserie chicken

optional
Instructions
Heat canola oil in a medium sauté pan until just before smoking. In a shallow bowl, toss shallots with flour, shaking off any excess. Fry shallots in oil, stirring gently until golden, about 5 minutes. Using a slotted spoon, transfer shallots to a paper towel-lined plate to drain. Season immediately with 1Ž2 teaspoon salt.

In a large saucepan, combine 4 cups Iced Tea, water, bruised lemongrass, sliced ginger, 10 cilantro stems and remaining teaspoon salt and bring to a boil. Add rice noodles and cook until just tender, about 7 minutes. Drain and rinse thoroughly under cold water until chilled. Shake out any excess water and spread noodles on a paper towel-lined tray.

For dressing, combine reserved lemongrass, reserved ginger, chiles, soy sauce, fish sauce, lime juice, brown sugar and remaining 1Ž4 cup Iced Tea in a blender or food processor and pulse until smooth.

Place noodles, cucumbers, carrots, radishes, mint, cilantro leaves and chicken or shrimp (if desired) in a large bowl. Add dressing to taste and toss well. Garnish with fried shallots and crushed peanuts before serving.
All images courtesy of Andrew Kelly from Insider Images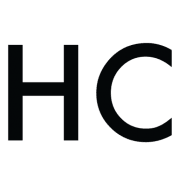 Suzanna Heldring
This New York City native and University of St. Andrews graduate has spent the last few years on culinary adventures around the world to finally find herself right back home again. Most days you can find Suzanna sampling all the green juice, lattes, and craft beer the city has to offer or daydreaming over a good book.