This cool summer soup is a veritable celebration of tomatoes for true fans of the garden goodie.
By Rochelle Ramos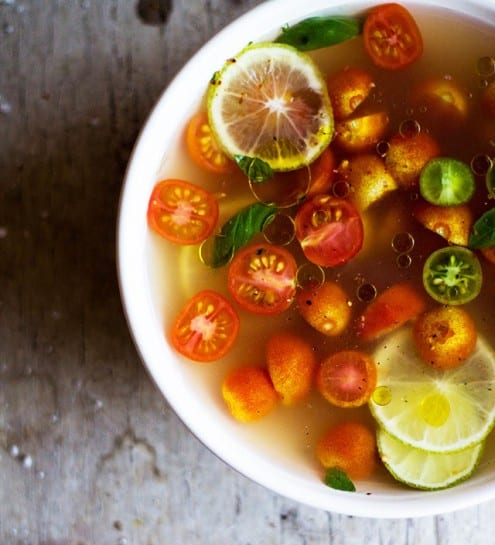 Little round spheres of red, yellow, orange and green are scattered all over my counter top. I often pop one into my mouth on my way out into the most recent Portuguese heatwave. The fruit explodes in my mouth, and I grab another for the "road". I love a good garden tomato, though the cherry variety is my "garden candy".
There are only so many tomates you can turn into a salad or roast with olive oil and put on chunks of crusty bread in the summer. Sauces often are too much work, if like me, you live in a house that holds heat like a pizza oven or live with people who feel a bit "meh" about beautiful garden tomatoes. Obviously, those people just don't get it. "It" being the fondness that a true lover of tomatoes has.
I don't mean the appreciation for a tomato sauce made from scratch, that is then tossed with a delicious pasta on a cool fall evening. Nor do I mean the almost freakish love that some have for ketchup on everything. Ketchup has its place, but it's not on everything.
When I say "lover of tomatoes" I mean the person who grows eight plants, just so they will have a variety over the summer. Meaning that every other dish will be tomato-something, just to keep up, but each bite is savored like the first. The person who is constantly trying new ways to play with their "garden candy" not because they want something different, but because they want to discover new ways to enjoy it.
Gaspacho (gazpacho in Spanish) is a gardener's friend, but I say revel in the bounty of summer. Change that cold tomato sopa (soup) and make it a cool liquid consommé bursting with raw cherry tomatoes. Add vivid orbs of yellow, red, orange and green alongside robust basil and cilantro. Tomatoes love basil and cilantro, best amigos they are.
If the extent of your love affair with tomatoes comes to an abrupt stop after ketchup and barbecue sauce, then this isn't a recipe for you. If you're looking to expand your tastes outside the sugar laden tomato sauce bottle, or just want to try something new in the world of tomatoes then it's right up your alley.
Print
Tomato Gaspacho Consommé
---
Author:

Rochelle Ramos

Total Time:

40 mins

Yield:

1

1

x
Description
This cool summer soup is a veritable celebration of tomatoes for true fans of the garden goodie.
---
6

large tomatoes, stem and core removed

1

cucumber

2

garlic cloves, peeled

½

small onion, peeled

1 tablespoon

cilantro

3

–

4

fresh basil leaves

2

limes

2 cups

water
a large handful of cherry tomatoes
coarse salt
fresh ground black pepper
cayenne pepper
extra virgin olive oil
more basil for garnish
---
Instructions
Roughly chop the tomatoes, cucumber, onion, and garlic on a cutting board and place in a large bowl or blender. Add in the cilantro, basil leaves, salt, the juice from 1 lime and water.
Blend all the above ingredients together until very fine and smooth. Strain through a fine sieve into a bowl 2-3 times. Save the pulp to use in cooking. Great for use in a sauce base.
Strain the liquid through a cheese cloth 2 more times into a bowl.
Cut the other lime in half and squeeze the juice into the clear consommé. Cover the bowl and chill in the refrigerator for 30 minutes.
Cut the cherry tomatoes in half and place in a serving bowl.
When the consommé has chilled, remove it from the refrigerator and ladle the consommé over the cherry tomatoes.
Season with salt, black pepper, cayenne pepper, fresh basil leave and a drizzle of olive oil and enjoy.
Prep Time:

40 mins

Category:

Soup
Try another great Spanish recipe – Padron Peppers – here.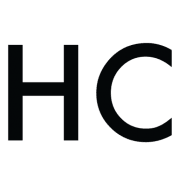 Rochelle Ramos
Rochelle is an Americana cooking, eating, photographing and writing in Portugal. She has a love for real food and learning to make it from scratch. As a new expat, she is slowly learning to speak the language and will soon be able to order more than just a café and pastel de nata from the local pastelaria.