Delicious Quick Fried Padron Peppers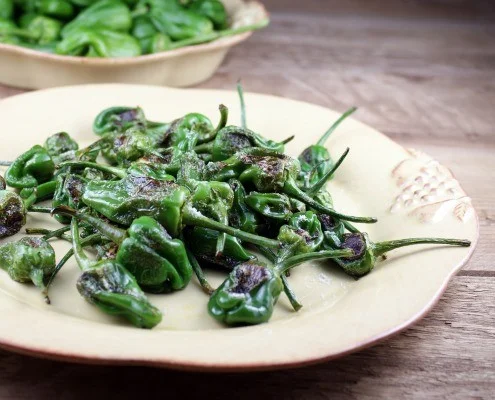 These Padron peppers literally melt in your mouth with a small amount of salty heat chasing a lingering pepper flavor as you grab the next one and the next one.
By Patty Price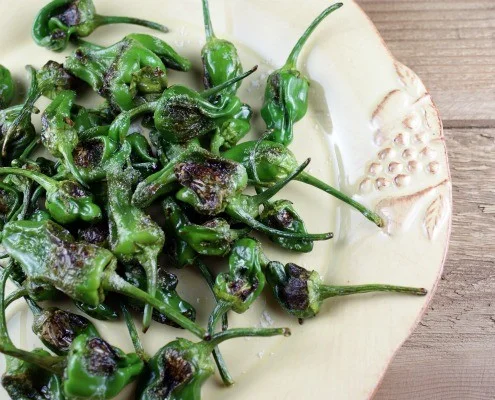 Padron peppers are Luis Castelero's pride and joy.  He grows Padron peppers at his ranch in Lake County, California and likes to serve them in the purest way which is using the following recipe that he shared with me.  It goes something like this, blistered in a heavy skillet coated with olive oil and then simply salted with the best sea salt you can get your hands on.  Take hold of a stem and bite into the pepper, the small ones in one bite and the larger ones maybe in two.  They literally melt in your mouth with a small amount of salty heat chasing a lingering Padron pepper flavor as you grab the next one and the next one..
The following recipe makes a fair amount, enough to fit comfortably into a good size frying pan, which in turn fills up a dinner plate to serve as a killer appetizer.  My husband and I easily polished off the whole amount last night.  While it's always more fun to enjoy Padron peppers up at the ranch with friends and a good bottle of wine on a hot Lake County Summer's night, here's Luis' recipe- the next best thing.  I wish I could share the peppers too.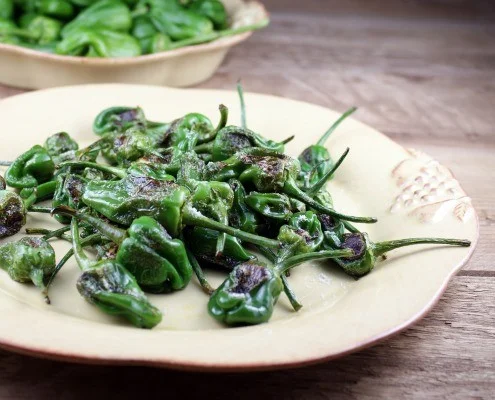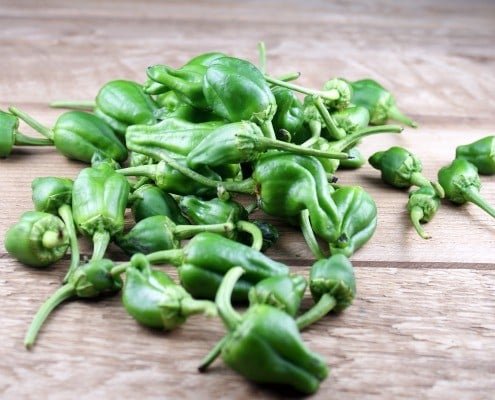 Perfectly Fried Padron Peppers
Padron peppers are best enjoyed as an appetizer prepared in the most simple way by cooking in a hot olive oil coated frying pan and sprinkled with sea salt before serving.
Ingredients
2 generous cups of Padron peppers
1-2 tablespoons olive oil
Sea salt for sprinkling
Instructions
Add olive oil to a hot frying pan, when the oil is hot and shimmering add the peppers.
Cook and stir the peppers until the skin is brown and blistered.
Remove the peppers from the pan, place on a plate and sprinkle with sea salt to taste.
Patty Price
Patty Price is a former assistant pastry chef at Bizou (currently CoCo500) who was previously recognized for her signature dessert by The New York Times. She also spent time learning classic French cooking techniques at a three-star Michelin restaurant in France which she incorporates into her personal food blog, Patty's Food. Inspired by the diversity of seasonal vegetables, fruits and herbs available locally in the San Francisco Bay Area, Patty hopes to inspire her readers to cook seasonally and try new recipes.