Our Berlin correspondent Steen Hanssen discovers Potsdamer Stange, and quickly names it "Probably the best brew in Berlin".
By Steen Hanssen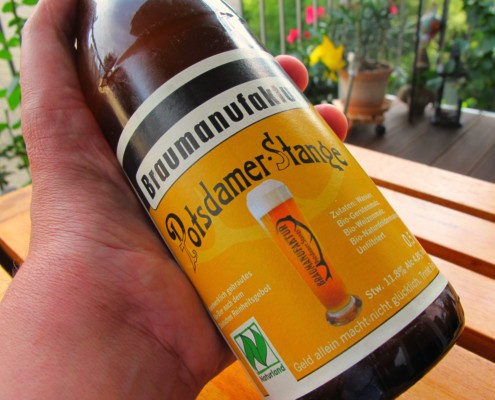 Let me introduce Potsdammer Stange, since discovering this wonderful brew only a year ago I've been hooked. My every day staple beer will usually include Radeberger or Hasseröder Pilsner beefed up by a casual Weihenstephaner Kristall Weissbier or perhaps a dark Köstritzer Schwarzbier which my wife also enjoys. But for special occasions I venture down to the Speisekammer im Eldorado, a well stocked organic supermarket located in Motzstraße in a building opposite to where Nabokov once used to live and write his short stories.
In the back of the Speisekammer (Pantry) somewhat hidden, I find the Gold. A narrow shelf filled with obscure organic brews including three different beers from the brewery Braumanufaktur. One of them is the Potsdammer Stange. I could go on describing the lightly bitter tangy hop taste in the straw colored beer and how the still living yeast induces a unique freshness and results in a very short expiration date (a couple of months after being bottled) however there's actually a lovely anonymous  German poem on the brewery's homepage that perfectly encapsulates what this beer is all about:
Die Potsdamer Stange
Hoch stand der steife Schaum
im letzten Drittel der hohlen Glassäule
und der Mut der Durstigen,
nebst der Oberlippe auch etwas Nase
in die knisternde Blume einzutauchen,
wurde mit einem unvergleichlich erquickenden Zug
aus der blonden Tiefe des Glases belohnt.
It translates into the effect of:
The Potsdamer Stange
Tall stands the stiff foam
in the last third of the hollow glass column  
and the courage of the thirsty
with the upper lip and some nose
diving into the crackling flowerbed [meaning the white beer foam]
will be rewarded by an unparalleled refreshing flash
from the blond deep of the glass
Prost !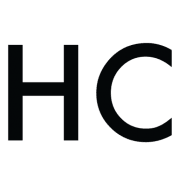 Steen Hanssen
Steen Hanssen is a Berlin based food writer who loves to eat, drink, cook, read, write and think about good food and beverages. Though Kierkegaard argues it'll lead to failure and despair, Steen embraces the aesthetic sphere of existences striving for novelty, pleasure seeking while edging towards the perfect asparagus experience. Steen is also a contributor to Serious Eats.