A fudge that is velvety smooth with dark chocolate, crunchy toffee bits and flaky sea salt. It comes together in minutes with only five ingredients and is guaranteed to be a hit.
By Marcie Bidou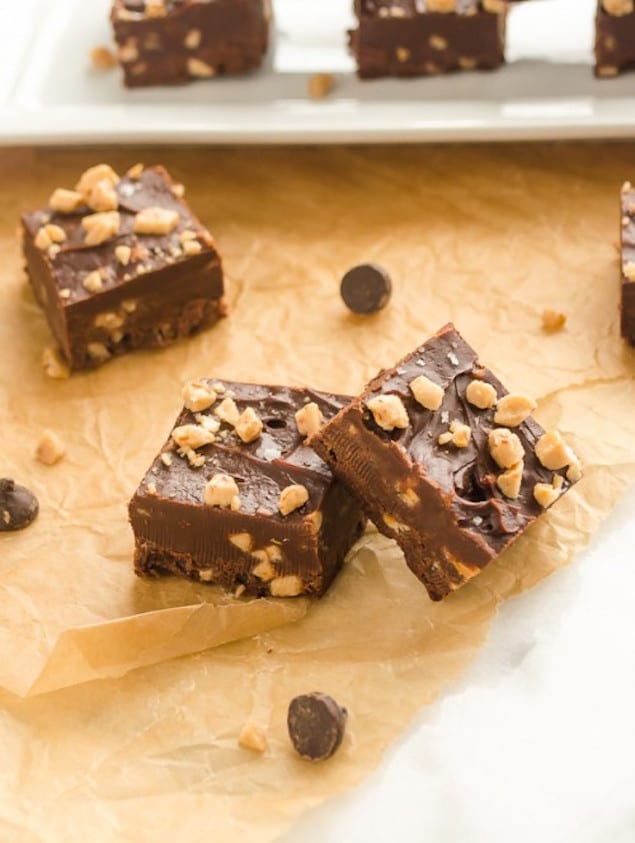 Let's face it, fudge is loaded down with sugar from the sweetened condensed milk or whatever else has been added to sweeten it up. I decided to try to make a fudge that would appeal to me and not be too sweet. One that would be deep, dark, and extra chocolatey, not as sweet, but still velvety. I'm here to tell you that this fudge right here is my dream fudge. It's perfect for me in every.single.way.
This fudge is so chocolatey and not as sweet because I used the richest, slightly bitter chocolate — dark chocolate. Dark chocolate has no sugar added, which made it a no-brainer for me. The sea salt tones down the sweetness and amplifies the chocolate flavor as well.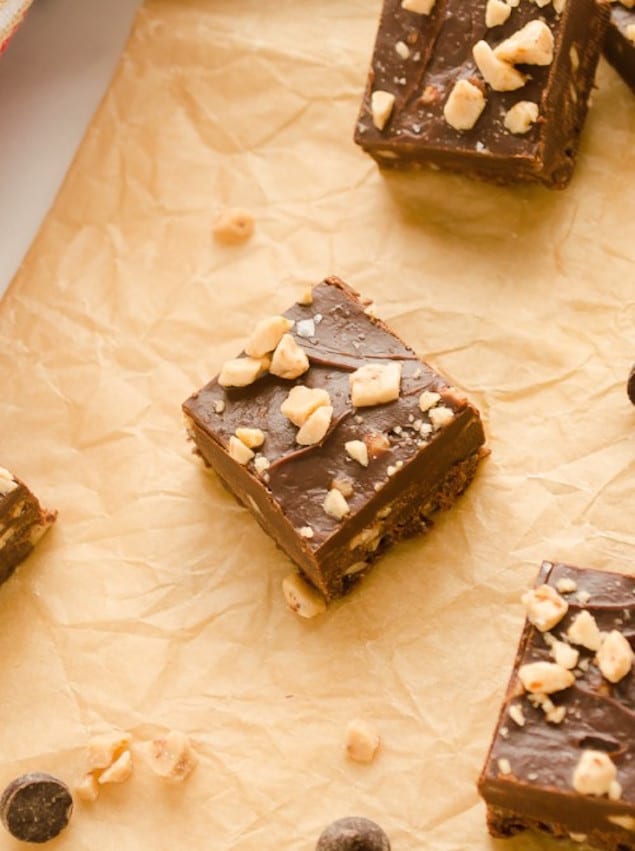 See Also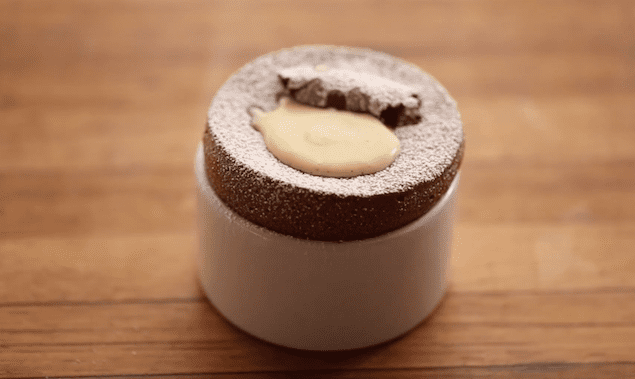 Heath bars have always been one of my favorite candies, and this fudge is inspired by those flavors.
This fudge is so addicting with that salted dark chocolate and crunchy toffee bits. So addicting that I had 3 little squares before I photographed them just to be sure I liked them. I think the fact that I had 3 was my answer…or was it that I wanted more than that and had to put it away? Never mind that — all you need to know is that you too can have this addicting fudge that comes together in minutes with only 5 ingredients. How can you say no to that?

Toffee-Chocolate Fudge with Sea Salt
Velvety smooth dark chocolate with crunchy toffee bits and sea salt. It comes together in minutes with only five ingredients and is guaranteed to be a hit.
Recipe Type:
Dessert, Chocolate
Ingredients
1 tablespoon unsalted butter
(1) 14 ounce can sweetened condensed milk
(1) 11.5 ounce bag of dark chocolate chips (I used Guittard Extra Dark)
1 teaspoon flaky sea salt, plus more for garnish (I used Maldon)
½ cup toffee bits, plus more for garnish
Instructions
Line an 8x8" baking dish with waxed paper and spray lightly with cooking spray. Set aside.
Place the butter and sweetened condensed milk in a medium saucepan. Heat over medium low heat until combined, stirring occasionally. Remove from heat and add the chocolate and teaspoon of sea salt, stirring until smooth. Add the ½ cup toffee bits and stir until combined. Pour the mixture into the prepared pan and spread evenly. Gently press in more toffee bits on top, and sprinkle a bit more flaky sea salt.
Chill 2 hours or overnight until set.
Once set, remove from the pan and place on a cutting board. Cut into small squares with a very sharp knife, and store in an airtight container in the refrigerator.
Marcie Bidou
I'm a wife, mother, and food blogger, residing in the San Francisco Bay Area. I graduated from culinary school in March 2014, and I'm a food blogger at flavorthemoments.com, where I publish a combination of my own recipes and adaptions of others. My style of food is fresh, seasonal, and always homemade.