Sponsored Post: We've teamed up with Eggland's Best to bring you delicious breakfast to dinner or dessert recipes using their nutrient-rich eggs.
Grab a few mason jars, paper wraps or baggies and pack of the best road trip snacks to keep you fueled on your travels.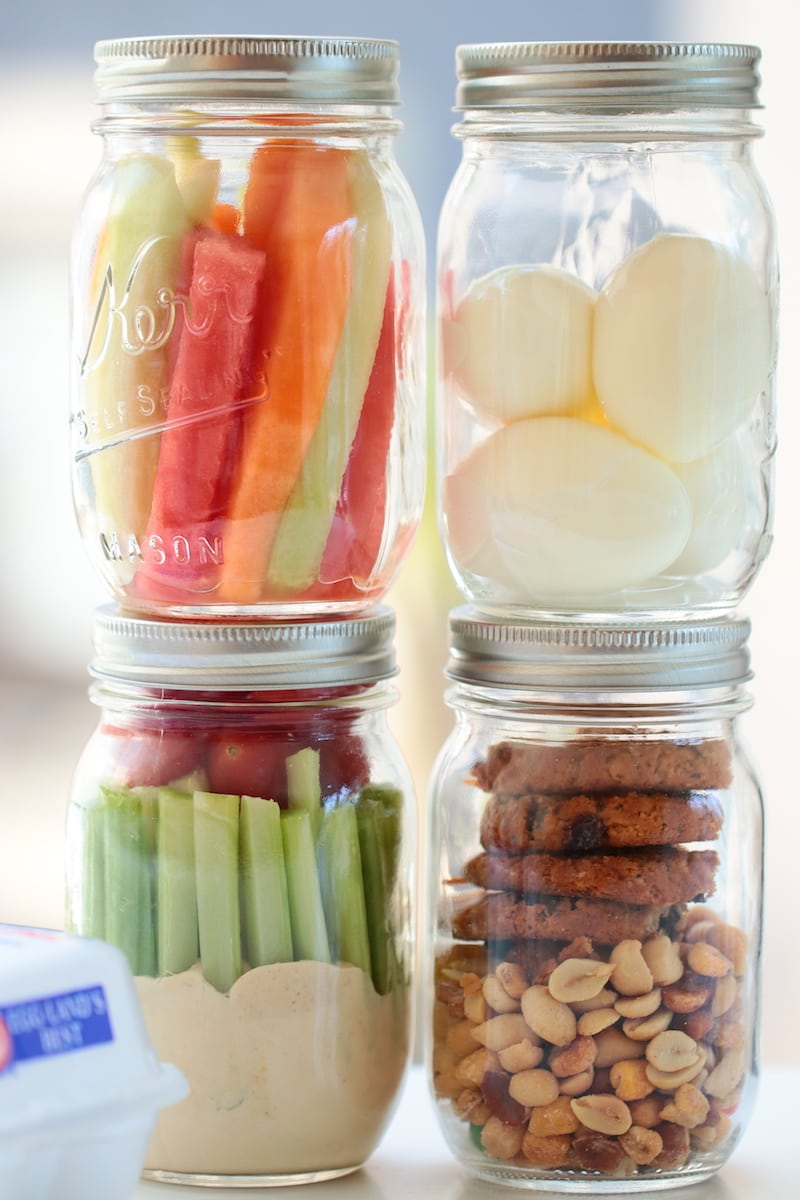 Epic road trips or travel days deserve epic snacks. We teamed up with Eggland's Best to make this guide that maps out exactly what you need to make a great meal that you can take on the go.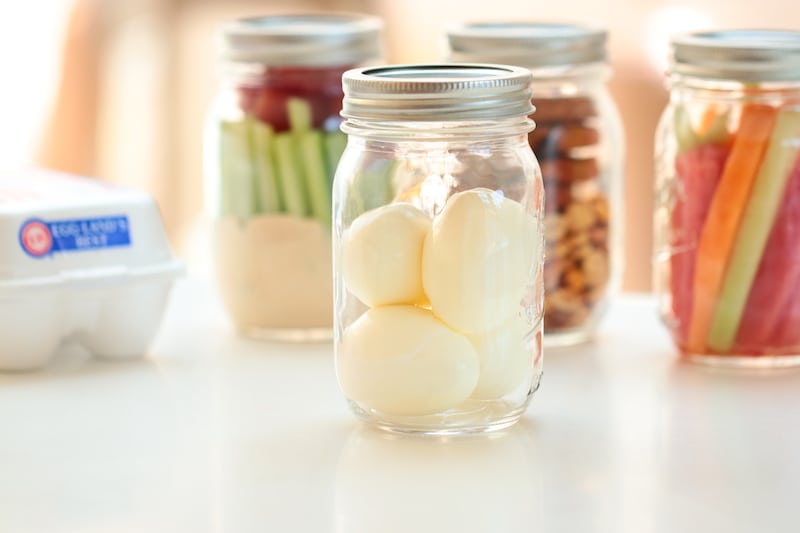 Hard Boiled Eggs
Boil a few of Eggland's Best eggs and pack them up, unpeeled for the trip. They're the perfect boost of protein. If you're pressed for time, they also sell already boiled eggs that are even peeled. The best part? Their yolks are perfectly cooked and bright yellow. (We've all been in overcooked, green yolk land and it's not pretty.) To make our hard boiled eggs anything but ordinary, we recommend whipping up a seasoning mix before you leave home. We made ours in honor of the everything bagel and happily sprinkle it on everything, especially hard boiled eggs.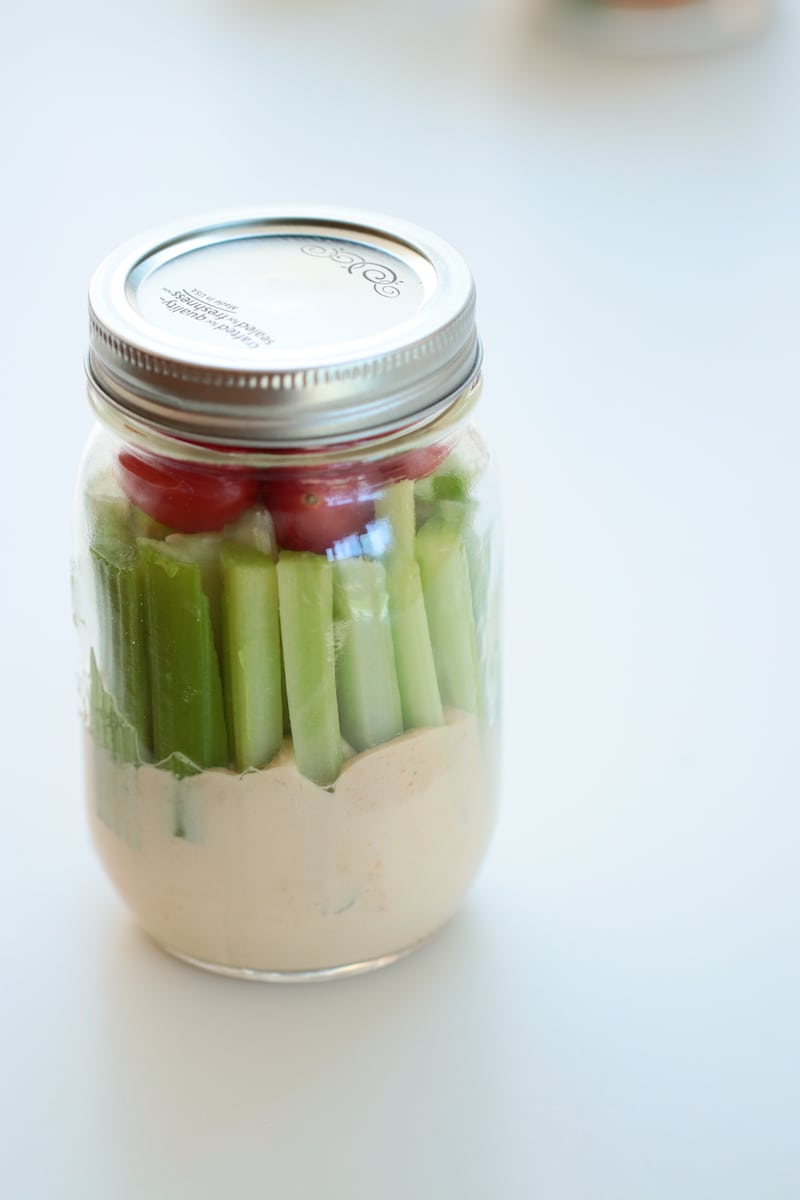 Hummus and Fresh Veggies
Besides the nutrients found in Eggland's Best eggs, bring some washed and cut vegetables to keep you energized on the trip. We like to pack a jar with just carrot sticks, celery sticks and cherry tomatoes and then pack another jar with hummus. This way the veggies aren't getting soggy by being in the same container as the hummus.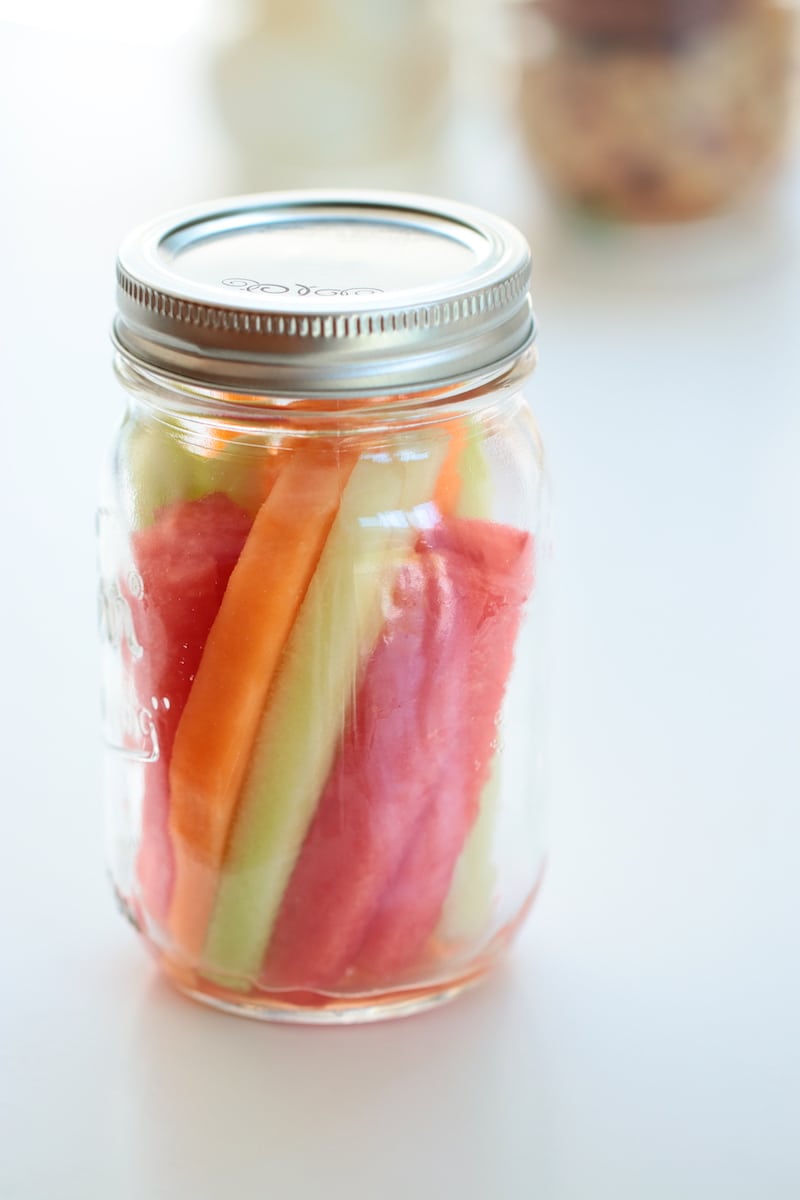 A Crunchy, Salty Snack
Salty snacks are a must on a road trip. Rather than packing a bag that can be crushed, fill a mason jar with pretzel sticks, sesame sticks, crackers or a savory spicy trail mix with roasted nuts.  Plus, the jar will help the snack fit in your car's cup holders so they don't spill and can be easily reached.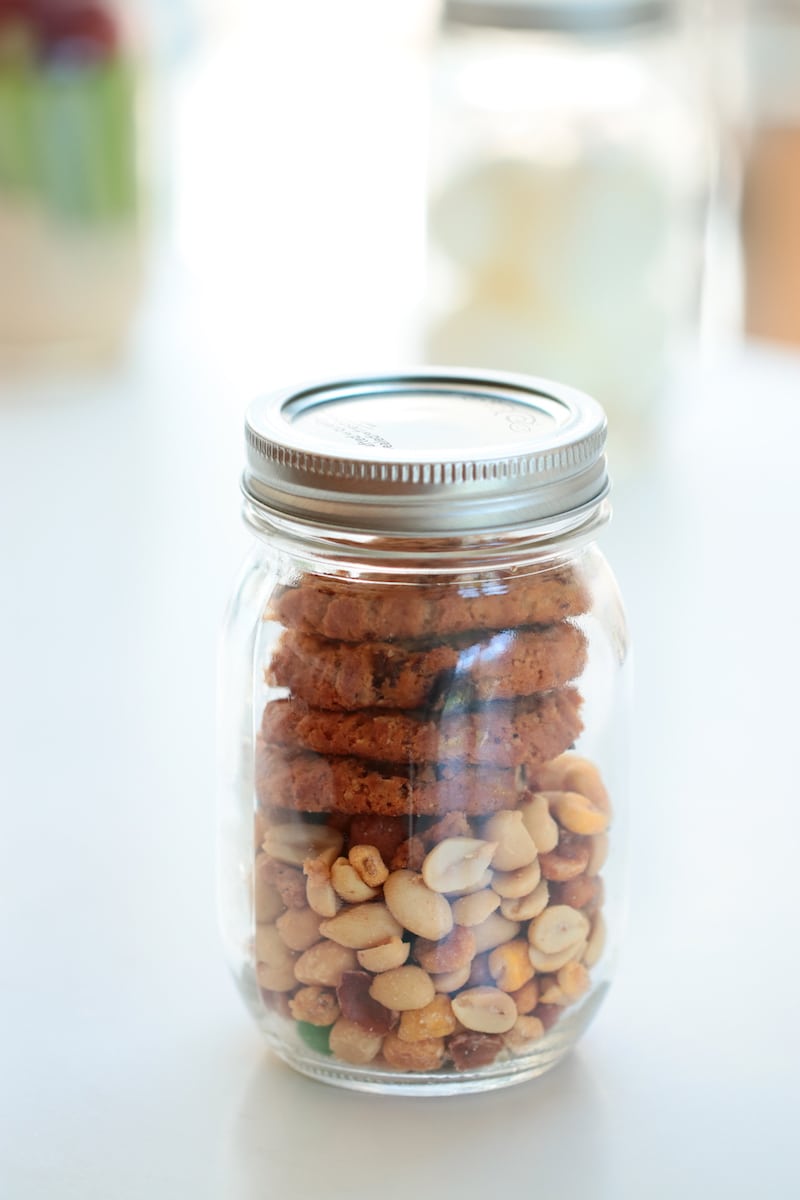 Something Sweet
No need to pull over for gas station candy when you're craving something sweet along the way. Before you leave, make a batch of oatmeal raisin or peanut butter cookies to pack up in a jar. If there is room in the cooler, feel free to make a cookie that has chocolate, but if not, leave it out of the dough so things don't get melty as you drive.
Impromptu Wraps
When you're on the road, dig into everything as you wish. We love making an impromptu hummus wrap with a swipe of hummus, fresh veggies and slices of a hard boiled egg topped off with the seasoning. So be sure to pack a few tortillas or pitas. We like to stay away from slices of soft bread as they are easily smashed.
Click here for the everything egg seasoning and a full list of ingredients on the Eggland's Best website.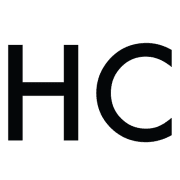 Honest Cooking
The Honest Cooking editorial team handpicks inspiring culinary stories to share with you that we think are beautiful. We strive to create an inspiring place for culinary exploration, salivating recipes, interesting personalities and stories.