Yes, we love to ski, but we also love to eat and explore whatever ski town we are in. This January, we visited the British Columbian ski resort, Sun Peaks. While we were there to attend the Okanagan Wine Festival featuring bottles from the province, we also had time to check out restaurants and great winter activities besides skiing.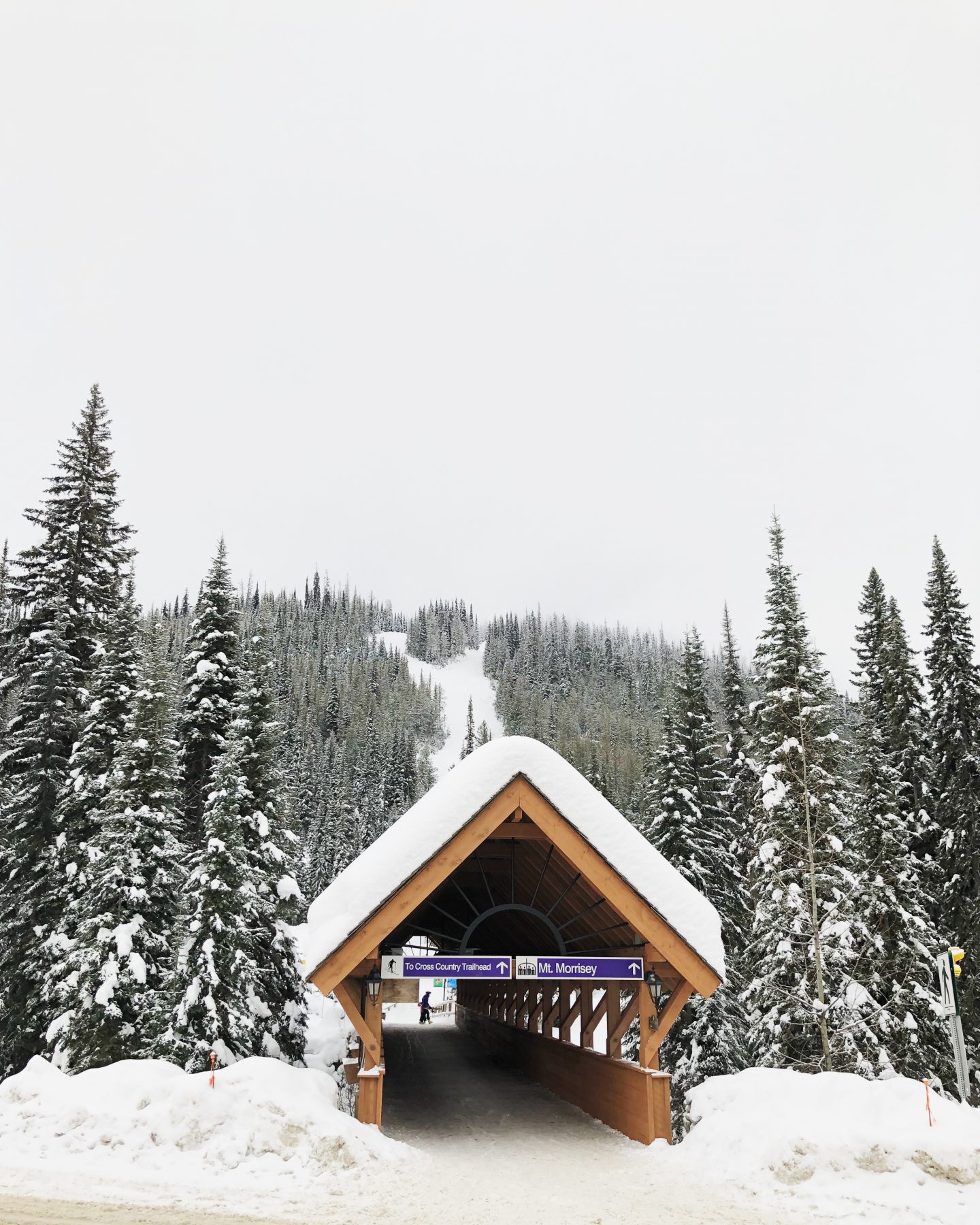 Located a short 45-minute plane ride from Vancouver into Kamloops and a stunning 50-minute drive up the mountain, complete with views of beautiful farms, Sun Peaks is the perfect winter escape. Whether you are looking to relax or embark on a winter adventure, this is the place. If you need a break from skiing one day or it's just not your thing, here are our favorite activities that will make you fall for the region and for winter.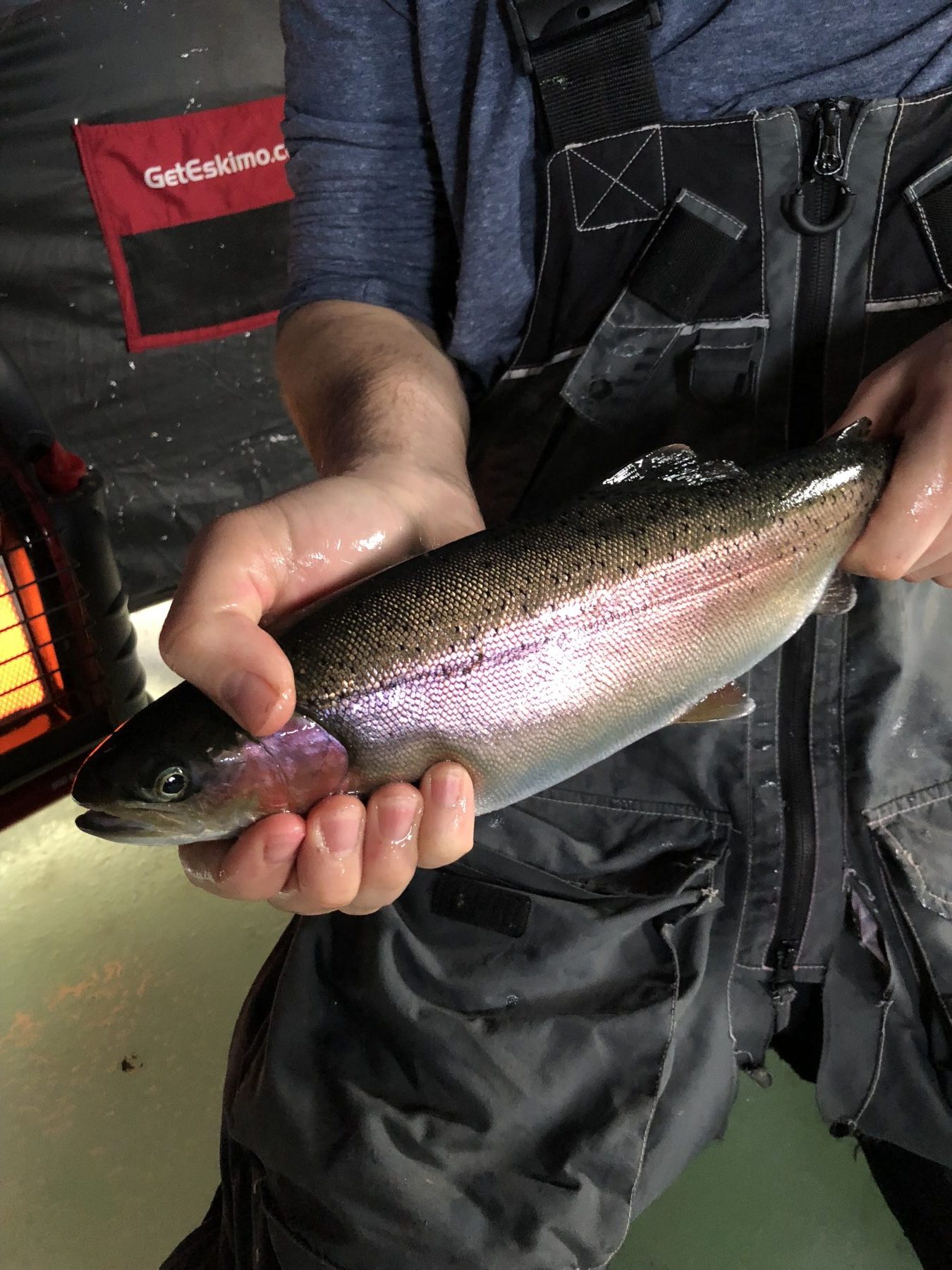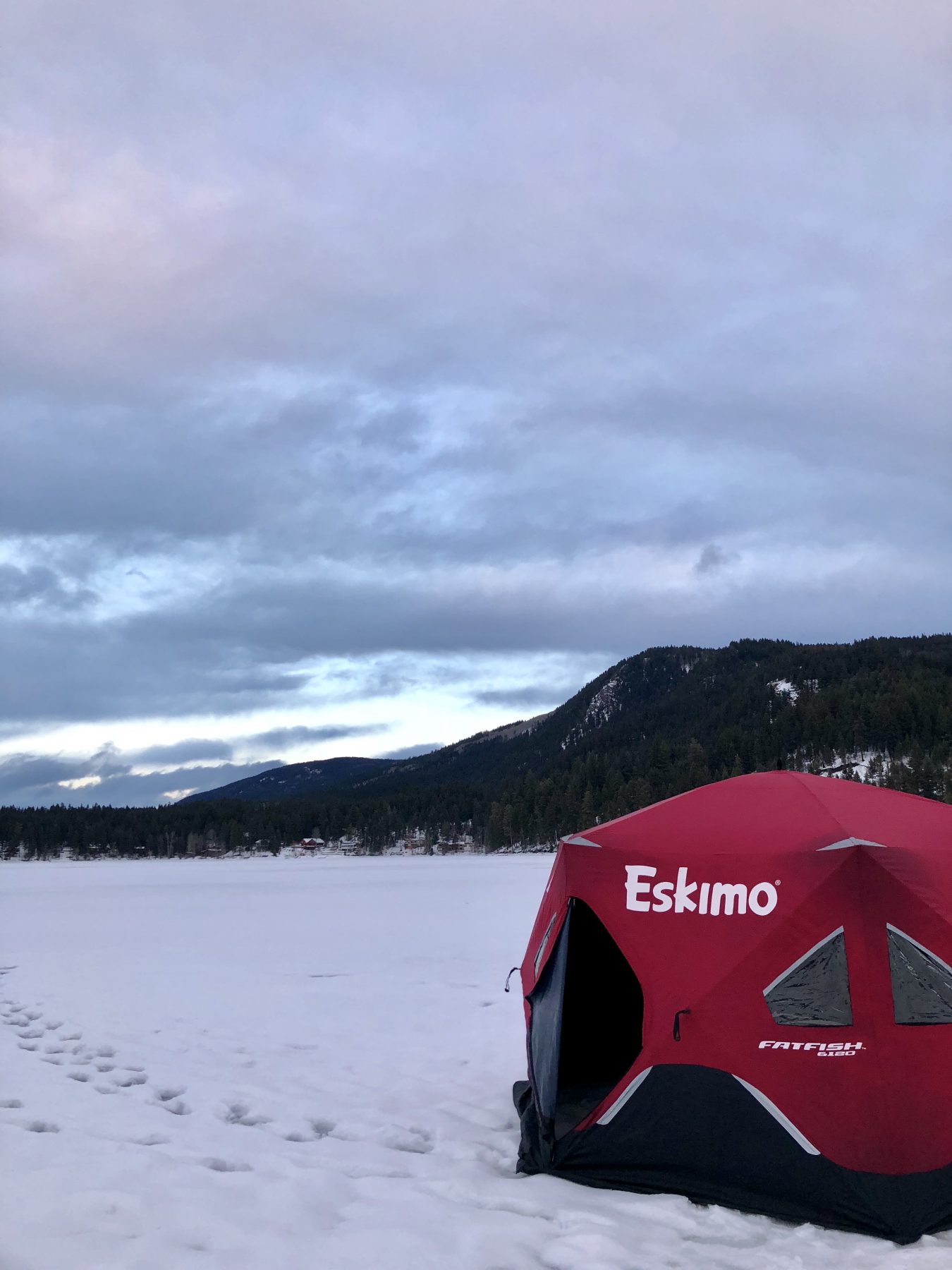 Go Ice Fishing
We have to admit, we too were at first hesitant to stand in the cold to fish, but have no fear. It's quite a warm and relaxing activity! We headed 15 minutes down the mountain to the quiet Heffley Lake with our knowledgable guide, Campbell Bryk. While summer is for fly fishing, winters in British Columbia are perfect for catching beautiful rainbow trout. No experience or gear needed, Campbell had everything we needed for a morning on the ice, even a thermos full of hot chocolate. We ended up catching three trout, with two being big enough to keep. We suggest letting Campbell help you clean your catch and either roasting it whole or pan-frying it into some of the freshest fish tacos you will ever taste. The best part? Campbell is well versed in the history of the area and the best things to do in Sun Peaks, so your day of fishing will be filled with great conversation. More info here.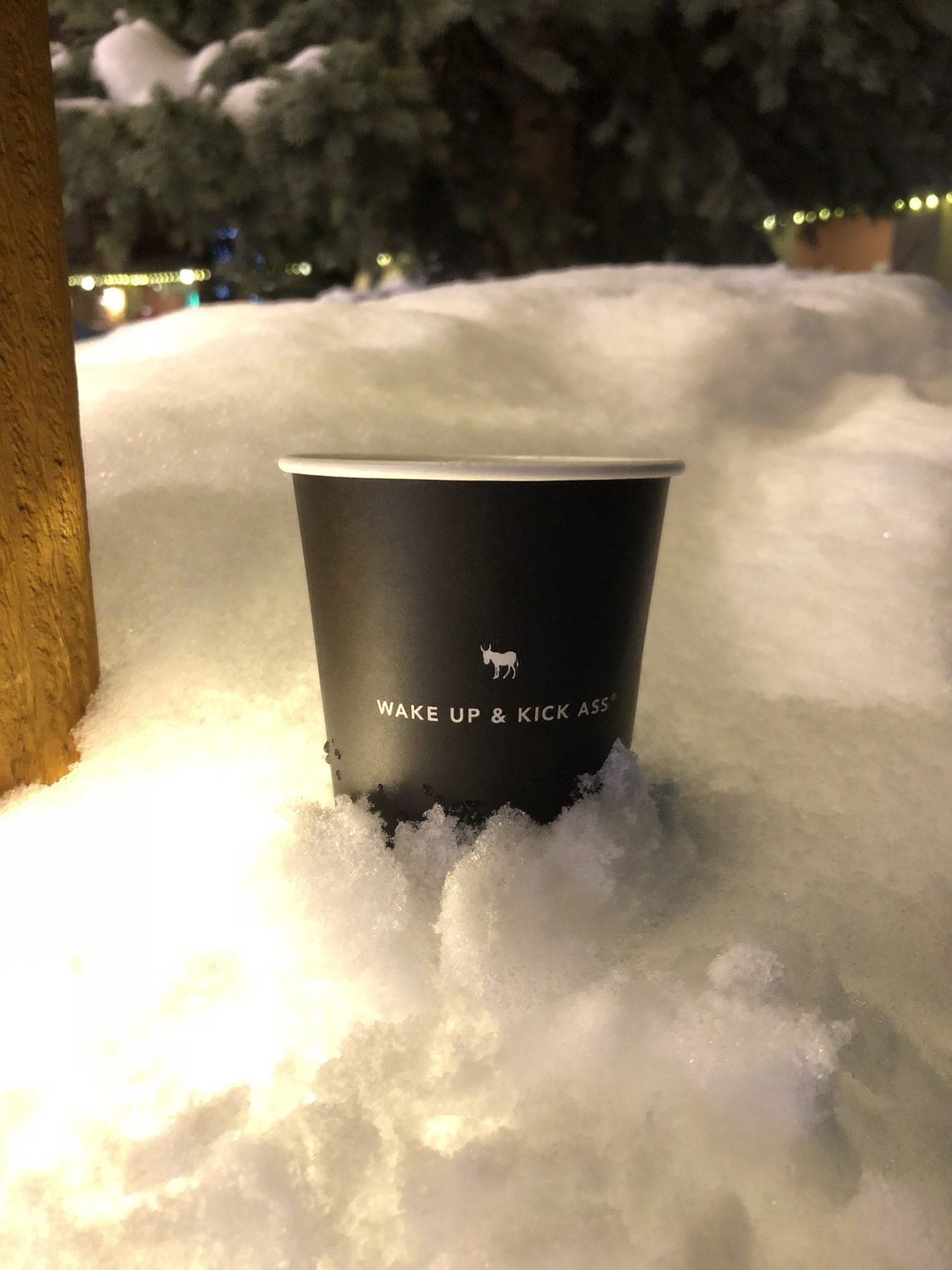 The village has quite a few spots to grab a coffee and while each cafe has their strong suit, our favorite place for a black coffee or a cappuccino was 5-Forty Cafe. They brew Kicking Horse Coffee which is roasted in British Columbia.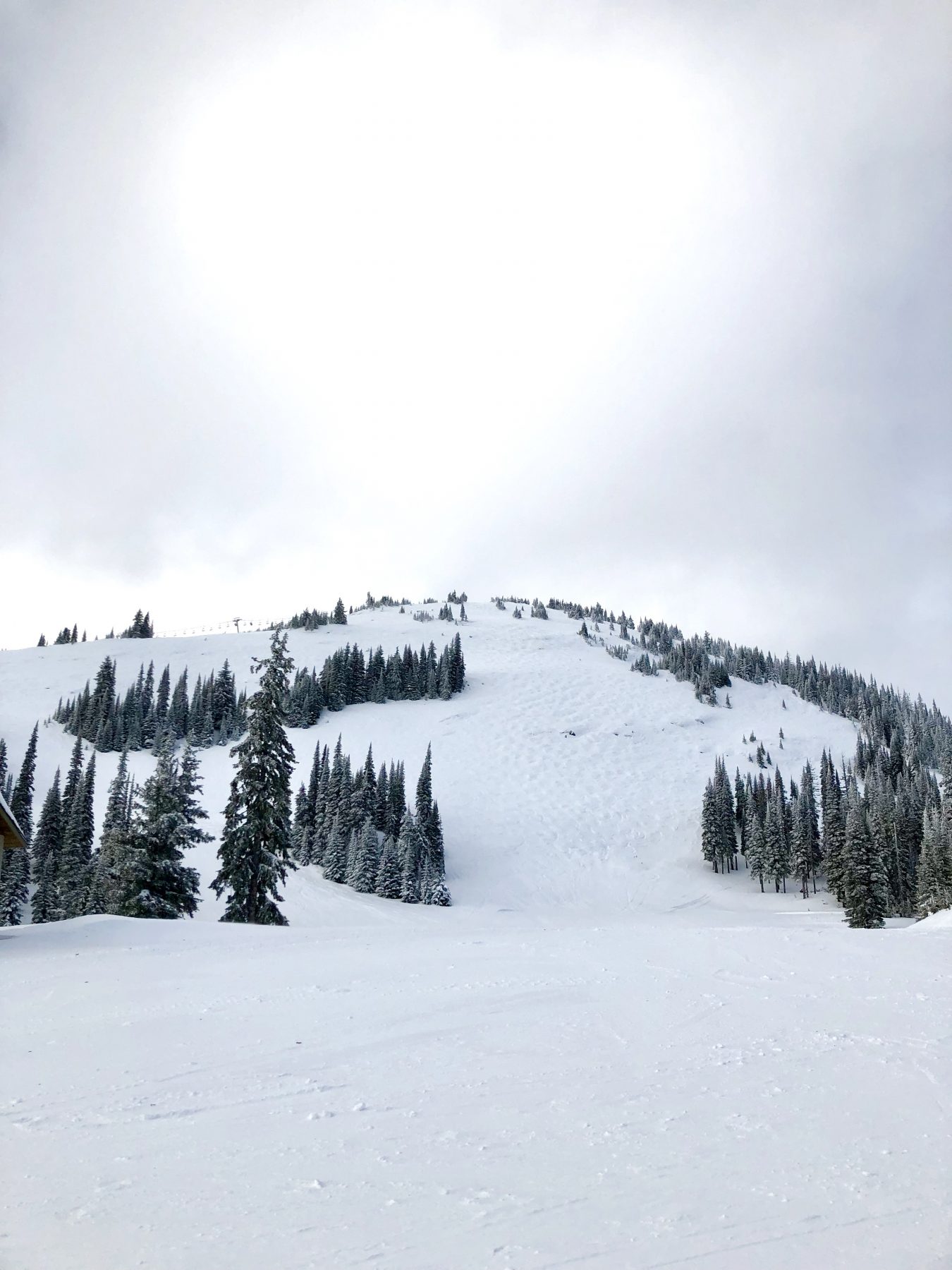 Snowshoe
Enjoy the beauty and serenity of the snow-covered woods on snowshoes or join a guided tour so you get a lay of the land complete with local history. Pro tip: Embark on the evening guided snowshoe adventure that is quite spectacular thanks to s'mores making. Info here.
EAT
No doubt, one of our favorite things to do on vacation is eat. Here are a few of the favorite spots in Sun Peaks:
Mountain High Pizza
While we've all had our fair share of pizza while traveling, we love that this little pizza spot sells both pies and slices. Bonus, you can even get cold slices, because sometimes that is exactly what will hit the spot.
Bolacco Café
Owned by a Polish couple, Bolacco makes all of their pastries from scratch and there quite impossible to pass up. We also enjoyed their wild salmon sandwich served on fresh bread.
Joe Poutine
For some, a trip to Canada is not complete without poutine. Joe's double-fried fries and homemade gravy are the perfect welcome to the region. The portions are hearty, be ready to share.
Voyager Bistro
Every local we talked to said Voyager Bistro was their favorite place to go out for a meal. With a menu focusing on traditional Canadian cuisine, you will be delighted to be able to try foods like bannock bread, bison, local berries, wild salmon, boar, French Canadian meat pie, and venison, just to name a few.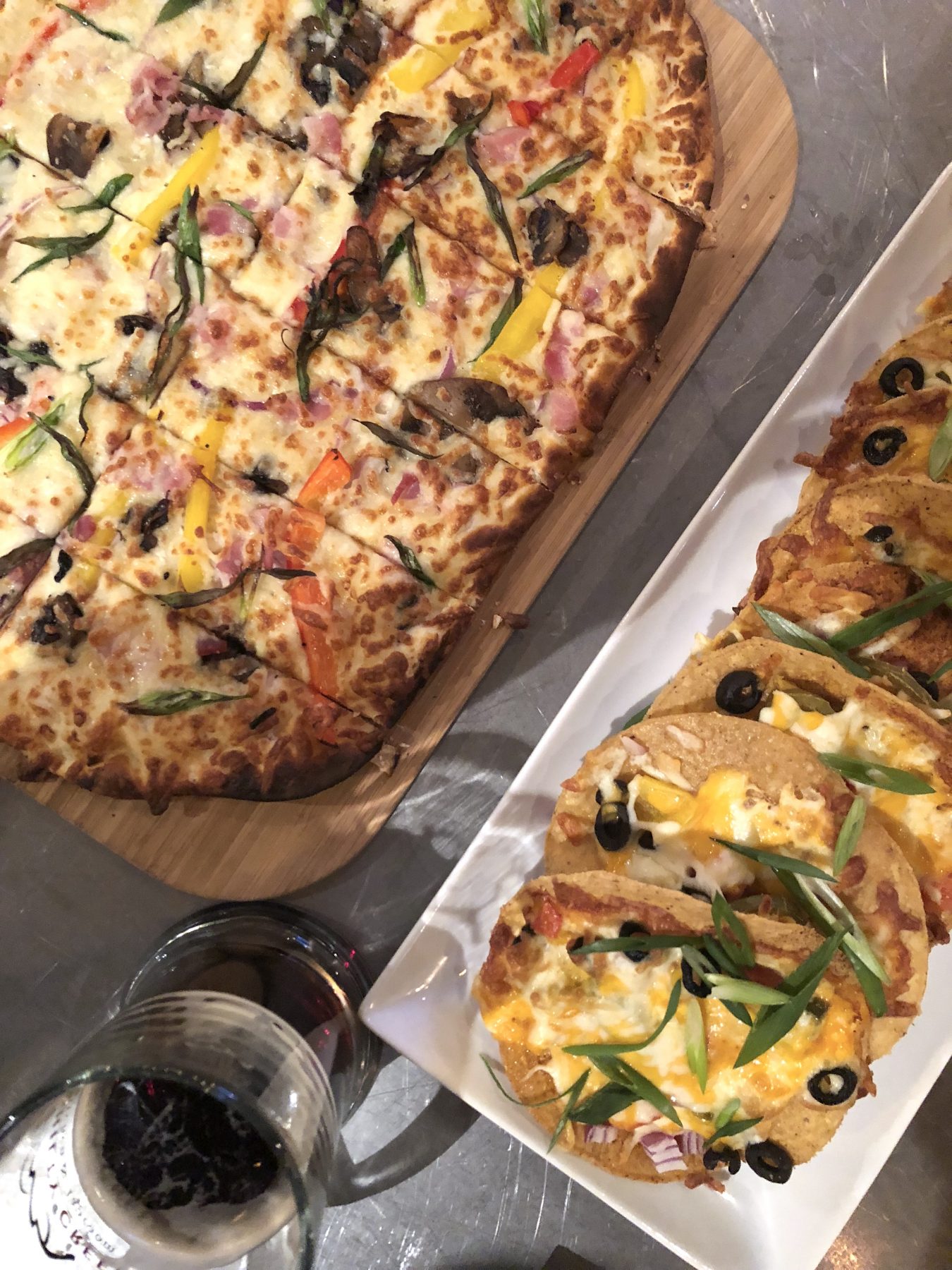 Cahilty Creek Kitchen and Taproom
Coming from the States, we had never heard appetizers called 'appies', but it had quite the catch in Sun Peaks, especially during happy hour. At Cahilty, they have a $5 happy hour that is hard to beat. With their relaxed vibes, it's the perfect place to wind down after a busy day outside. We really enjoyed their beer selection and if they have the BC-brewed Hoyne Brewing's Dark Matter on tap, be sure to get a pour.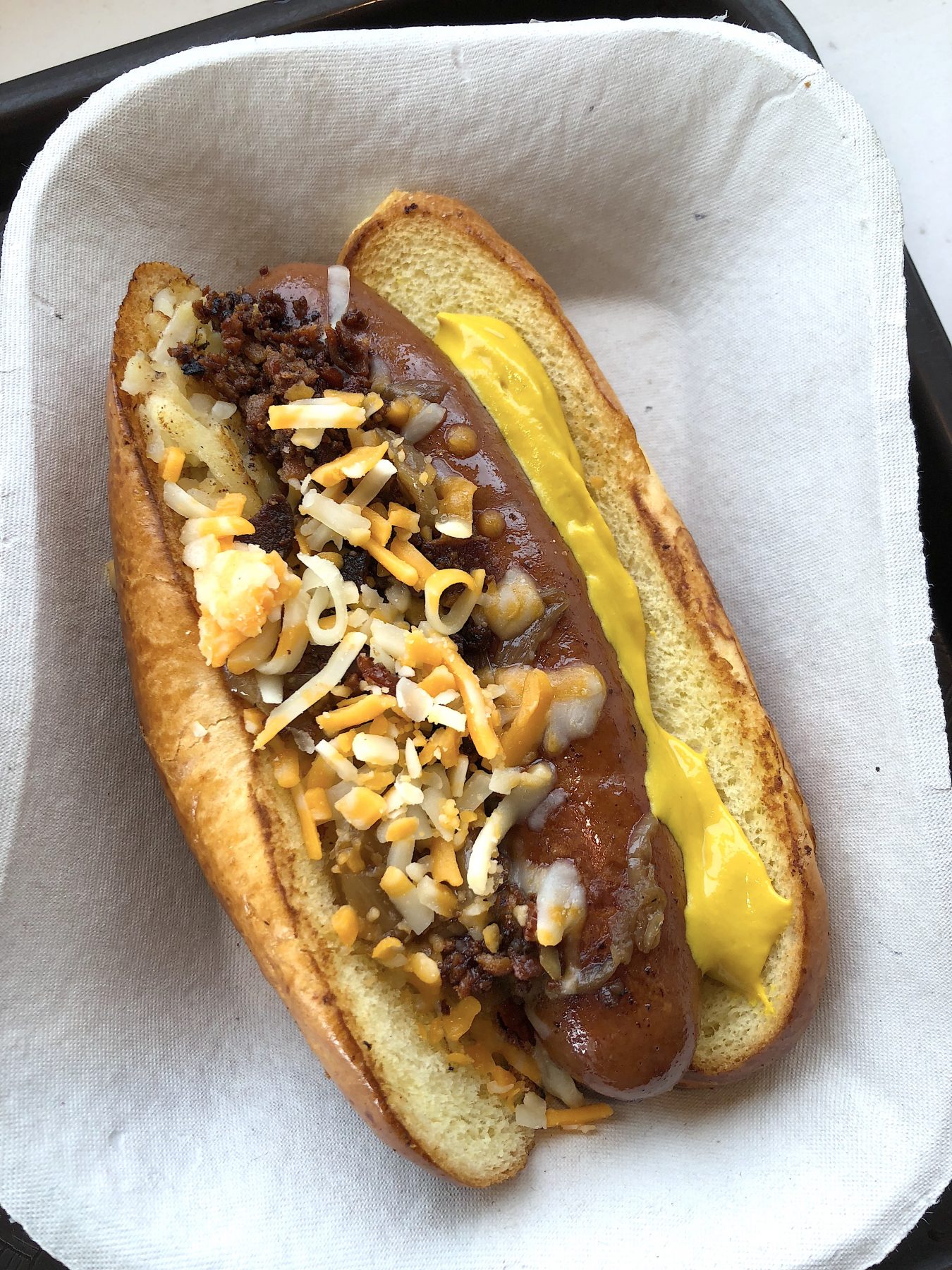 Sunburst Bar + Eatery
Located mid-mountain, this dining hall was built for skiers, but anyone can take a ride up the chairlift as a foot passenger for a bite. (We highly recommend taking a ride up the lift if only for the great view!) They have a menu that is not overwhelming large, but includes plenty of cozy foods to warm you up like curries, tacos, stews, burgers and the mouth-watering Polish smokey pictured above. Plus, they have renowned cinnamon buns you won't want to miss. They've been making the same recipe for over 30 years and these buns alone are worth a trip up the mountain, although they can also be found at the Annex which is located at the bottom of the Sunburst chairlift.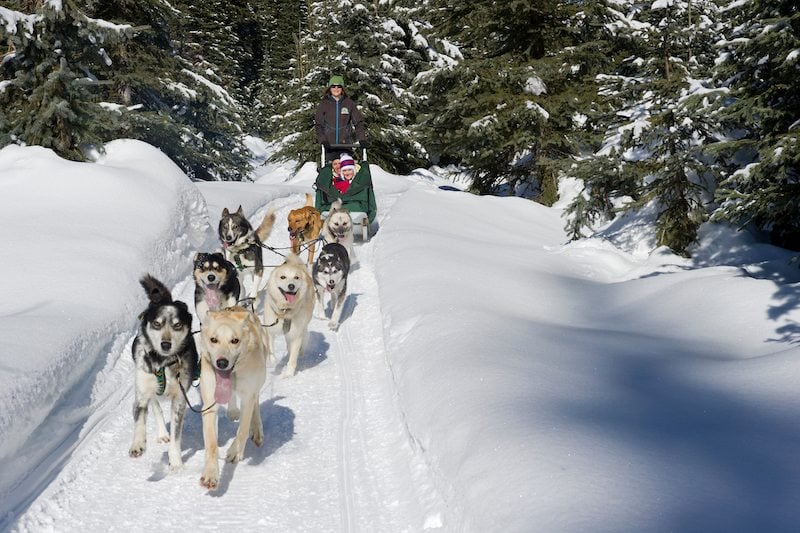 Image by Kelly Funk
Explore the Alpine on Dog Sled
Besides meeting some adorable dogs, this winter wonderland adventure is a perfect way to see the backcountry of the area. Go for a ride while a guide steers or take a turn at driving yourself. These creatures are truly amazing athletes and rumor has it, they do so much running that each dog is on a 10,000 calorie a day diet to keep them fueled. We're impressed. Find out more here.
Relax at the Spa
A trip to the spa is always a good idea when you're on an active vacation. We were especially enthralled with Sun Peaks Spa's rooms. Each one looked out into the woods so you could enjoy a private view while enjoying a foot soak or massage.
The nightlife at Morrisey's will make you feel like you are a ski town local. It's especially boisterous and entertaining on Thursday nights during open mic night. Enjoy pub food while you watch or get up there and play!
Take a Ride on a Groomer
There aren't many ski areas or resorts that let you be a part of the grooming process. It is a true treat! You'll enjoy a spectacular view as the sun sets at the end of a busy ski day and learn the in's and out's of maintaining the slopes.