No Labor Day barbecue would be complete without a great, classic burger.
By Susan Benton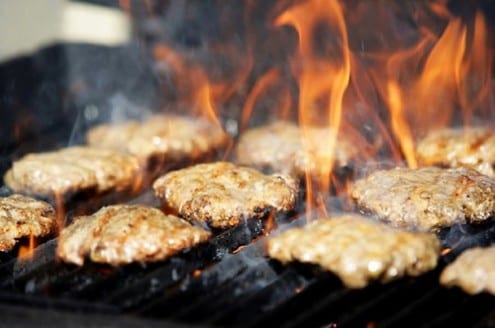 The Ultimate Man Burger recipe below is grilled to perfection and topped with just the right combination of flavors guaranteed to make everyone at your backyard barbecue happy!
Print
The Ultimate Man Burger
No Labor Day barbecue would be complete without a great, classic burger.
Author:

Susan Benton, adapted from Tyler Florence-Burger Bar

Prep Time:

20 mins

Cook Time:

20 mins

Total Time:

40 mins

Yield:

1

0

1

x
Category:

Main
4

pounds ground brisket or chuck
Kosher salt and freshly ground black pepper
freshly ground black pepper

8

hamburger buns, split
Toppings:
8

thin slices Swiss cheese
Sauteed Mushrooms (recipe below)
Sliced Purple Onion
Sliced Heirloom Tomato, drizzled with olive oil, sea salt, and fresh chopped chives
Thick Slice Bacon, cooked, one piece cut in 1/2 per burger
Herbed Horseradish Mayonnaise ( recipe below)
Instructions
In a large bowl, lightly season ground meat with salt and pepper and mix in gently with your hands. To shape the burgers, take about 1/8 of meat and form it into a meatball; then flatten it a between your hands until it's about 1/2 in. thick. Turn the patty on your palm while firming up its edges with the thumb and forefingers of your other hand (your goal is to get rid of a crumbly edge). Repeat with remaining meat. Let burgers rest at least 30 minutes in the refrigerator.
Prepare a gas or charcoal grill for high heat (450° to 550°). Wipe grate with oiled paper towels.
Grill burgers 5 to 7 minutes, topping with cheese during the final minute.
Transfer burgers to a clean plate. Clean grate with oiled paper towels. Toast buns on grill 1 minute and serve with burgers.
Assemble burgers and add favorite toppings. Serve Horseradish Mayo spread on bun, top burger with onion, tomato, sauteed mushrooms and bacon.
Notes
For a medium to well-done burger, cook over medium-high heat (about 450°) for 10 minutes total; cut to check doneness. Buy the right meat. Brisket has the perfect mix of lean and fat to make a juicy burger. For uniform texture, ask your butcher to grind it twice for you. Don't overwork it. Also, let the patties rest before cooking. Otherwise they'll be chewy. Start with a clean cooking grate. Dirt makes food taste bad and makes it stick. Cook it hot. Heat the grill to between 450° and 550°. Cold burgers on a cold grill are going to stick every time. Create a nonstick cooking surface. When the cooking grate is hot, wipe it quickly and carefully with an oiled square of several folded paper towels. My Dad only eats American Cheese on his burger, and my husband only Sharp Cheddar. Use what you prefer, but the Swiss really tastes great with the Sauteed Mushrooms. I purchase my Heirloom tomatoes from Dragonfly Fields at the Seaside Farmers Market. Aunt Ruby's Green German is a juicy favorite!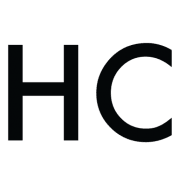 Susan Benton
Susan Benton is the go to resource for foodies visiting Pensacola to Panama City Beach. She is a food and travel journalist with published articles and photography in many local, regional and national publications. Her website is 30AEATS.com where she writes about the secrets of Gulf Coast food.