Aged for at least 120 days, Roumi cheese, especially melted, leaves lingering traces in the room that are slow to dissipate.
By Sarah Khanna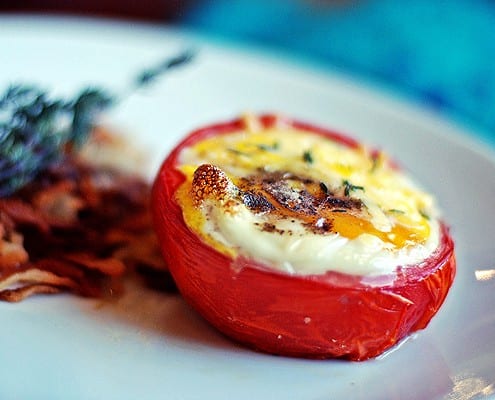 There was a smell coming from the convenient counter-top oven that my mother would use for quick fixes: baking in small quantities, roasting for two and melting cheese. Edging closer to the kitchen, that overpowering scent would send me running away again, hibernating in my room for as long as need be.
Aged for at least 120 days, Roumi cheese, especially melted, leaves lingering traces in the room that are slow to dissipate. I could not stand it as a child, along with any other cheese that remotely smelled of anything other than plastic. As my taste buds developed and my desire to eat adventurously kicked in, I started trying cheeses that were imported, most milder than the strong slap-in-your-face flavor Roumi cheese brings.
Roumi was special. You either loved it or hated it, embraced it as a child or banished it to the pits of hell. I was a hater.
Moving to Malaysia, I started appreciating cheese for what it was and not as something the rest of Egypt came close to worshiping. With its elevated Malaysian prices for its miniature-sized quantities, cheese became a thing to look forward to. This was when it happened. I missed Egypt so much that I started craving stinky, salty Roumi cheese – aged, crumbling and studded with black peppercorns.
A cross between Parmesan and Mozzarella, it dawned on me that I had underestimated this cheese and could use it in a variety of dishes, both cold and hot, for breakfast and for dinner. This was a versatile friend to have around, especially that it is sold in its different stages of aging making it easier for you to pick a complementary Roumi to your meal. After experimenting with it for breakfast and in pastas, I was ready to take the big leap and eat it the way most Egyptians do – with a big cup of black tea with milk and copious amounts of sugar and wedged, melted or not, between a thick pocket of whole wheat pita bread, also known as Egyptian baladi bread. I apologize to both my mother and husband for not listening to you earlier. The stink is beautiful and I shall hold Roumi in high regard from now on.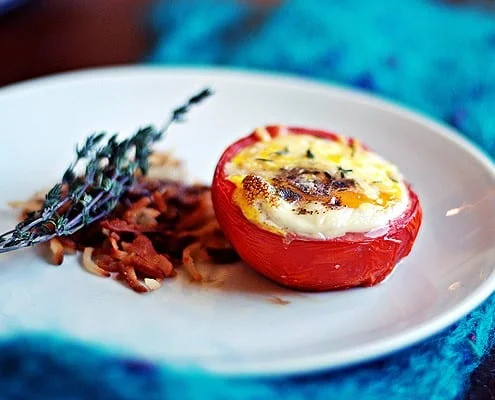 Print
Three-Cheese Baked Eggs in Tomato Cups
A thyme-scented single egg slowly cooked in a tender tomato cup stuffed with a salty mix of melted cheese.
Author:

Sarah Khanna

Prep Time:

5 mins

Cook Time:

20 mins

Total Time:

25 minutes

Yield:

2

1

x
2

large tomatoes (variety of your choice)

2

large eggs

1/4 cup

(

30 grams

) of white cheddar cheese, grated

1/4 cup

(

30 grams

) of Gruyere cheese, grated

3 tablespoons

(

35 grams

) Egyptian roumy cheese (can be substituted with parmesan), finely grated

1 tablespoon

of thyme, preferably fresh
Salt and pepper, to taste
Instructions
Preheat the oven to 220 degrees Celsius.
Slice off the top of each tomato.
Using a sharp knife, carefully carve around the inside of each tomato and remove the pulp and seeds.
Place the tomatoes in a shallow oven-proof baking dish, with or without the tops. If your tomatoes don't stand upright, you can lean them against the sides of the baking dish. This allows the egg to stay centered as well.
Depending on the size of the tomatoes you use, layer the white cheddar and gruyere cheese at the bottom.
Over the cheese, sprinkle some fresh thyme leaves.
Crack one egg into each tomato cavity. The trick is to keep all the egg whites contained in the tomato with minimal leakage. Do this slowly and don't rush it.
Bake your egg in a tomato for 10 minutes. By this time, they will begin to set.
After 10 minutes, slide your oven rack carrying your baking dish out and sprinkle with roumy cheese.
Push it back into the oven and bake for another 7-10 minutes or until the eggs are set to your liking.
Remove the eggs from the oven and allow them to rest for two minutes.
Remove from the baking dish and sprinkle with salt and pepper then garnish with fresh thyme. Serve.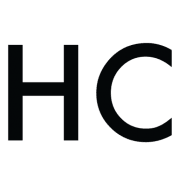 Sarah Khanna
Sarah Khanna is the half-Egyptian, half-Indian author behind Buttered-up.com who quit her Cairene career in advertising to become a full time cook, writer and photographer in Kuala Lumpur. She is also a weekly food columnist for the Daily News Egypt where she critiques Arab food culture. Raised as a hotel brat, Sarah has moved frequently but considers Egypt to be her real home. She loves butter and knives and shudders at the sight of canned tuna.