The Last Granola Recipe You'll Ever Need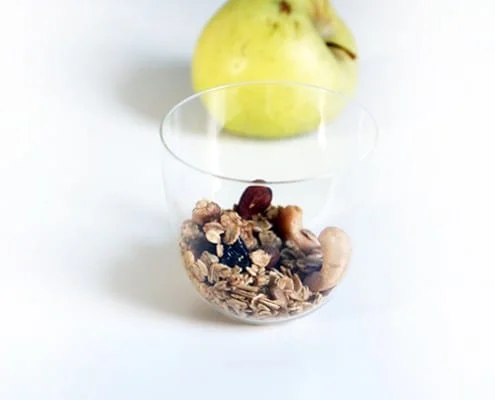 The perfect combination of salty and sweet, crunchy and creamy. This delicious granola, ideal for breakfast, or as a snack, will be the last granola recipe you will ever need.
By Mariela Alvarez Toro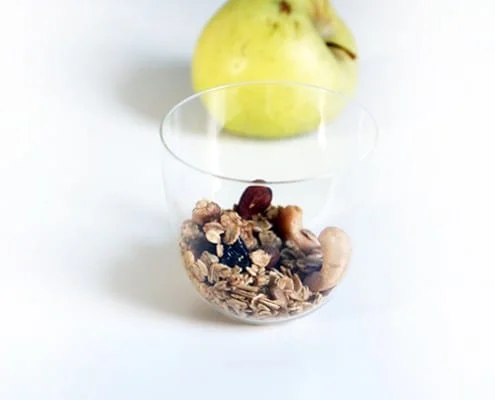 I feel the most enlightened when in presence of grandiose environments. These landscapes are rare; usually sweep you off your feet, and transport you to another state of existence. They blur reality to understand, that which is true.
I don't mean to be philosophical. But as an individual, it is oh so beautiful to enjoy the magnificence of the mind, when encountering nature.
This is the best granola recipe yet. It is the perfect combination of salty and sweet with a deep caramel flavor that develops from the slow cooking of maple syrup and brown sugar. While the oats are crunchy, the nuts are creamy and luscious, a perfect pair to the sweet moist dried cherries.  I believe this is an improvement on the previous granola recipe I posted a while back. It is crisper, more decadent, but equally nutritious. Perfect for the desert.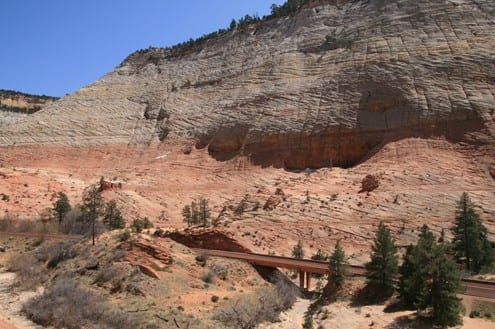 The perfect combination of salty and sweet, crunchy and creamy. This delicious granola, ideal for breakfast, or as a snack, will be the last granola recipe you will ever need.
Ingredients
3 cups (255grams) rolled oats
1 cup nuts (115 grams) , any combination (I used equal parts cashews, almonds, walnuts, and hazelnuts.)
1 teaspoon (5ml) kosher salt
¼ cup (50grams) light brown sugar
¼ cup (59ml)maple syrup
¼ cup (59ml) orange juice
2 tablespoons (30ml) honey
1 teaspoon (5ml) vanilla extract
1 teaspoon (5ml)almond extract
⅛ cup (30ml) extra virgin olive oil
¼ cup (40 grams) dried sour cherries
Instructions
Preheat oven to 300 degrees Fahrenheit (148C).
In a large bowl, mix oats, nuts, and salt. Set aside.
In a saucepan, melt brown sugar, maple syrup, orange juice and honey, over low heat.
Remove from heat and add extracts and olive oil.
Pour wet ingredients over dry, and mix until well coated.
Transfer mixture into a large baking sheet, and evenly spread into a thin lager.
Place in oven. Bake for 35-40 minutes, or until oats are golden.
Remove, and sprinkle cherries.
Let cool completely before transferring to a jar.
Enjoy!
Notes
This recipe can be made gluten free by using gluten-free oats. It can also be made vegan by removing honey.
Mariela Alvarez Toro
Recently graduated with from Harvard University's Graduate School of Design. She has recently completed "People in Food-Space", an ethnographic study on the cultural production of taste in space. She has also examined post-soviet food production systems and housing projects in Havana, Cuba. Originally from Puerto Rico, Mariela has been living in the United States for eight years. She has involved herself in both teaching and practice, while writing on food at tastyplan.com. Her goal as a food writer is to cook creatively, using the best ingredients to find new flavor combinations every day.