Achaar is the Hindi word for Pickle and an Indian meal is almost incomplete without some achaar on the side.
By Kankana Saxena
Depending on what's in season and from what region you belong, achaarcan be sweet or savory, with different fruits, vegetables, meat and fish. Just like chutneys, there are endless variations and versions!
Well, I fall in the category of 'Garlic Lovers' and I find it very tough to start cooking any savory dish without smashing and chopping of garlic cloves. Garlic has it's own ritual significances, myths, facts and health benefits. However, what I care more is how it enhances a dish with it's bold flavor.
See Also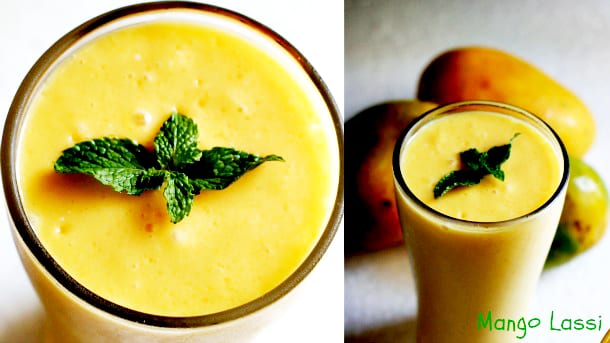 This is a savory, tangy garlic achaar where natural preservatives like salt, oil and lime juice were added. Typically, garlic is either sun-dried or roasted before adding to the pickling sauce. However, I decided to deep fry it for just a couple of minutes in mustard oil and then use the same oil to mix the garlic with the pickling sauce.
Ingredients
2 cups peeled garlic cloves
1 cup mustard oil
1 teaspoon asafoetida
for the pickling sauce
1 teaspoon fenugreek seeds
1 tablespoon cumin seeds
1 teaspoon coriander seeds
1 teaspoon nigella
3 dry red chilies
2 tablespoons salt
juice of 2 limes
Instructions
Heat a pan and dry roast fenugreek seeds, cumin seeds, coriander seeds, dry red chilies and nigella. It's always better to dry roast these spices separately as they are of different shapes and sizes.
Once done, let them cool before you grind it to a dust. It need not be too fine in texture.
In a small bowl, mix lemon juice, spice dust and salt.
Heat the in a pan oil and add asafoetida.
After couple of seconds, drop the garlic cloves and cook for a couple of minutes.
Then, put the garlic and oil in the pickling sauce and give it a good mix.
Pour the whole thing in a clean airtight jar and let it rest in a cool dark area for at least 2 weeks. It's important for the garlic to absorb the salt and blend with the flavor. So, give the bottle a shake every 2-3 days.
Kankana Saxena
Kankana Saxena shares culinary journey, travel stories and passion for photography in her blog 'Playful Cooking'. Her cooking style is mostly nutritional with little bit of indulgence here and there. She believes in the mantra 'homemade is happiness'! She is a native of India but currently resides in Santa Clara, California with her husband.