Tamara Novacoviç takes a trip through the rich and interesting history of Croatian wine, from ancient times up until today's price winning wines.
By Tamara Novacoviç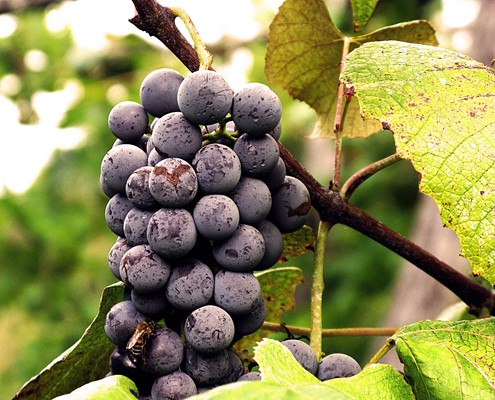 Wine has always been associated with the notions of magical drink of gods, sickness and health, sadness and joy. Croatia is a country with an abundance of vineyards and wine sorts and if you're not acquainted with Croatian wine culture, from its northern white wines to southern stronger red sorts, you will be pleasantly surprised to find out what an array of beautiful wine types this country holds.
The core and rudiments of sublime and forever faithful attitude of Croatian people towards wine originate from the hedonic time of ancient Greece. Ancient coins with imprinted grapes and goblets from the island Vis (ancient Issa) date back to the 4th century BC. Two centuries later, Greek writer Athenaios mentions famous wine from Vis. Wine has been cultivated in this area for over six thousand years and the most responsible for its expansion were the Romans. Porec in Istria (northern Croatian sea cost) has a temple dedicated to Bacchus, the wine god. In the 1st century, Roman Emperor Claudius had entire Moslavina hill in northern Croatia covered with vineyards, which was then called Mons Claudius, in his honor. Although the age of nations migration threatened to destroy vineyards, the exact opposite situation took place: widespread Christianity safeguarded and expanded wine culture, since wine has always been a part of church rituals. Croatian nation adopts this and develops it. There is a statute from the Island of Korcula which dates back to 1407 and stipulates that every land holder will lose all the profit from vineyards if they neglect them, and the one who purposely damages them will have his right hand cut off. Talking about drastic measures and loving wine.
Not only Croatian sea coast has rich wine history, continental area has quite a large number of stories and wines to share. In 1209, Croatian-Hungarian king Andrew the Second awarded Varazdin city with the benefits and title of free, liberated city and obliged it to provide 20 cables of wine. 1841 is the year of systemic wine culture renovation. Ten years later, Croatian wines got recognized and awarded in Vienna and London. From then on, wine became the most important Croatian product. In the late 19th century, grape phylloxera (a pest of grapevines) was brought from America to Europe and completely destroyed old vineyards. A large number of winegrowers emigrated from the country and continued their trade in foreign land. Today there are many renowned Croatian winegrowers from California to New Zealand. After tedious struggle and Second World War, wine culture regenerated and gained respect.  In the world chardonnay contest in France in 1996, Chardonnay from the town of Jaska won first place.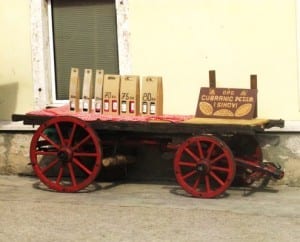 Entire continental Croatian area cultivates white wines like Grasevina, Riesling, Sauvignon, Traminer, Muscat, Silvaner, Furmint and red sorts like Frankovka, Cabernet Sauvignon, Cabernet Franc, Burgundac etc. Coastal areas cultivate varied array of wine sorts. Istria is known for Malvasia, Zlahtina, Merlot, Plavina, Barbera, Cabernet Sauvignon, Cabernet Franc. Dalmatian area has a large selection of recognized wines like Debit, Marastina, Zlatarica, Plavina, Blatina, Kujundzusa, Plavac etc.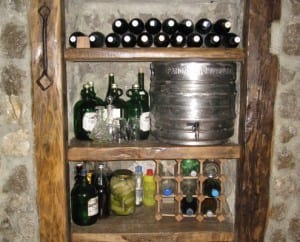 The first protected Croatian wine is Dingac from 1961. Today we        have 697 protected wine sorts out of which 76 are considered to be  elite wines like Muscat Ottonel and Cabernet Savignon from Porec,  Zlahtina from Vrbnik, Babic from Primosten, Plavac from Bol,  Pinot  from Zelina, Grasevina and Riesling from Kutjevo etc.
Croatians have showed great respect to vineyards, grapes and wines  throughout history. Aside from wine awards and medals, this is  apparent in our national heritage – from grape motives embroidered  in  folk costumes, through national customs, literature, architecture,  theater and film to introducing wine into Croatian national anthem.  Many ancient customs still live throughout entire country and don't  show any signs of vanishing and giving up under the pressures and trends of modern age. One of the most important such events is called St. Martin's day (Martinje in Croatian), celebrated on 11 November. It represents the transformation of grape must into wine. Winegrowers (mostly in the northwest area) organize numerous festivities and events and traditionally, roasted goose with chestnut is eaten.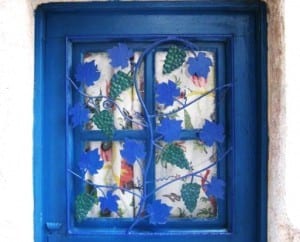 Croatian cuisine would be bare and unfinished canvas without the touch of Croatian wines. Every course has its complementary wine. Strong dry white wines like Prosek are served as appetizers, soups go great with aromatic white wines like Traminac or Riesling, while cockles  and crabs work very well with light and neutral sorts like Zlahtina. Ham, sausages and pates are usually paired with Rose, fish is served with red wine, wild game with strong red sorts like Plavac or Babic, cheese is most often accompanied with old red sorts and fruit with dessert wines like Malvasia and Muscat.
If you haven't tried any of the aforementioned Croatian wine sorts, hopefully this text will encourage you to do so and maybe visit some of the renowned wine making places and events. Trying out and discovering new tastes until you get to the pattern of wine sorts that pairs great with your taste buds is always an exciting and interesting experience. "Good wine is a good familiar creature if it be well used." –William Shakespeare, Othello, II. iii. (315)
Cheers!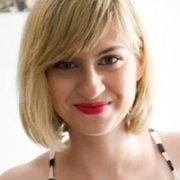 Tamara Novakoviç
Tamara Novakovic is a passionate self-taught cook, food blogger, freelance food writer and photographer behind bite-my-cake.blogspot.com. Her life journey has led her through Faculty of Humanities in Zagreb, Croatia to discovering passion for making cakes. She is currently a weekly food columnist for Croatian newspaper V magazine and food magazine Repete.