In this second part of Rasmus Holmgård's fantastic Riding The Rhône series, he takes us on a trip through his favorites from the Côte-Rôtie, Condrieu and Hermitage crus.
By Rasmus Holmgård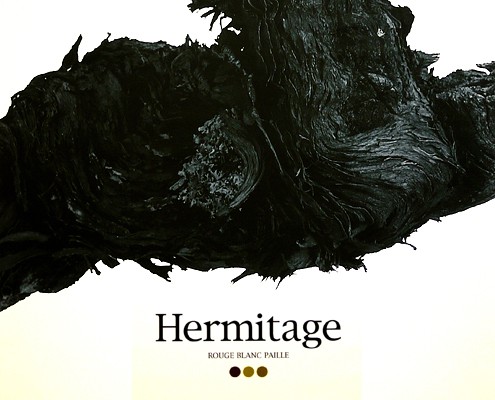 Côte-Rôtie, Condrieu and Hermitage are the three most lauded of the Rhône Valley's total of 16 crus (Châteauneuf being a serious runner-up). And rightly so. The wines from these northern appellations can be mysteriously deep, mineral, utterly complex and aromatically titillating; explosively fruity, juicy, charming, honest and straight forward. Sometimes all at the same time.
One other thing they are, however, is bloody expensive, which is why a few tips to sort out the styles and particularly exciting wines seem like a good way to fill out a few lines of cyberspace.
But before we venture into more details and specific recommendations, you may want to take a look at Riding the Rhône – part 1 which gives an introduction to this small feuilleton of Rhône related posts. If you get a rash from everything Rhône this is probably a good time to punch out for a couple of weeks. Because it's going to be all over the place. Let's jump right in:
Traditional vs. modern
So, how do we navigate in the ocean of wines and producers? Well, a simple tool is allocating the wines' expressions into a few stylistic categories, for instance as being either modern or traditional. This old categorization of traditionalists vs. modernists may be something of a cliché. And yet, I find it quite useful when discussing the style of a wine producer in the Northern Rhône. In one word you can sum up quite a bit of information about the mindset and aesthetic preference of the winemaker and of the winery's commercial strategy. Is the wine fruity, youthful, soft, oaky, polished, sweet and designed for a specific market? Or is it dry, mature, open, floral, gamey, structure-driven, lean, and rather the almost accidental result of a centennial production culture?
I know it's a harsh generalization, but I'm not here to tell you the truth, the whole truth and nothing but the truth. My aim is to provide you with a vocabulary that will help you to a more fertile discussion with your friends. You guys figure out your own truth.
Btw, if you think I prefer a traditional style to the modern, you're wrong (just don't look at my recommendations below). Both can be disgusting, and both can be great. I prefer the latter.
Vintages and ageing
Furthermore, you need to worry about the quality of the vintage and the age of the wine. Both are crucial to the quality of the content of the bottle. With another easy stroke of generalization: 2010 is going to be a perfectly balanced, clean and classic vintage in the Northern Rhône. 2009 is fairly big, ripe, powerful tannins, not really fine and delicate, but focused, smooth and charming. 2008 is a disaster. Don't go there unless you have a good reason (such as my specific recommendations below). 2007 is even more ripe than 2009 but with softer tannins and a more feminine, albeit powerful style. 2006 complex, lean, crisp, fine and healthy, starting to drink pretty well. 2005 bold, muscular, super ripe, dark and massive.
Condrieu is not a wine for keeping. No, it's really not! The viognier doesn't have the acidity to keep the wine fresh and lively for more than a couple of years. Buy it and drink it. Now.
Côte-Rôtie and Hermitage are more flexible. In fact both crus deliver wines that can be drunk immediately after their release – or kept for 10-20-30 years under the right conditions. Within the first couple of years the wines will display the appellations' signature fruitiness of blueberry, cassis, liquorice, violet and possibly vanilla and toasted/smoky notes form the barrel. Hermitage fleshy, grounded and with darker fruit; the côte-rôtie floral, precise and with a more feminine, red fruit.
Although few things are more sexy to me than a young Rhône syrah (talk about being a wine geek), rendering the more affordable appellations of crozes-hermitage and saint-joseph perfect for drinking in their youth, hermitage and côte-rôtie should really be kept for at least 4-5 years so as to let the wines release some of their potential for depth and complexity. With some luck the wines will slowly move from their primary characters (those of the varietal + vinification) into a secondary stage of showing less obvious fruit, however, spoiling you with a bouquet of truffle, flint, barnyard, wild herbs, leather, tobacco and myriads of other aromatic associations that will have your nose glued to the rim of the glass for hours.
Time is the catalyst for complexity. To make these wines worth their price you need to allow this process to happen, by not drinking the wine until it's ready. They say procrastination is a fine ability. Here's a reason to exercise it.
So, what's good then?
Few wines from these three appellations turn out really bad. Most are great. And greatly expensive. For which I'm really sorry. It'll be more accessible once we get to the other appellations. Below is a short list of my favorite samples from last week's tastings. For details on prices, retailers and available vintages I'm afraid I can only refer you to google.
Domaine Jamet Côte-Rôtie 2009 (traditional)
Probably my favorite CR producer whose wines are always incredibly elegant and complex in a Burgundian style. The 2009 CR is no exception. Classic, delicate and refined. Fruit ripe and powerful in a slightly sweet porty or coffee liquor style, yet insanely juicy and well balanced. Beautiful wine!
Domaine Jean-Michel Stéphan Côte-Rôtie Coteaux du Tupin 2007 (traditional)
Gorgeous wine that reminds me of the best red wines of the Loire Valley with its fresh and tight tannins, yet rich and savory fruit in a deep and dark expression. Rose petals, herbs, graphite, gamey and mineral. Generous and BIG (in every sense of the word)! Produced from the so-called "serine" grape – a rare cultivar of the syrah variety.
Eric Texier Côte-Rôtie Vieilles Vignes 2008 (traditional)
Light color, very old school expression; loads of mouthwatering acidity drives both the firm structure and the bright and open fruit. There's something slightly green and edgy about the wine, but it's all part of the lovely complexity; cedar wood, black pepper, rosemary, fur (sic) and leather. Long, lightly bitter finale. Very personal.
Alain Paret Condrieu Les Ceps du Nébadon 2010 (modern)
Modern, well, Mister Paret grows his fruit biodynamically and vinifies with very little manipulation, but the style is rich, fruity, concentrated and just as I prefer my condrieu. Wide open nose, floral, rosy and peachy; mouth technically dry but soft, creamy and sweet from alcohol and the mere density of the healthy fruit.
See Also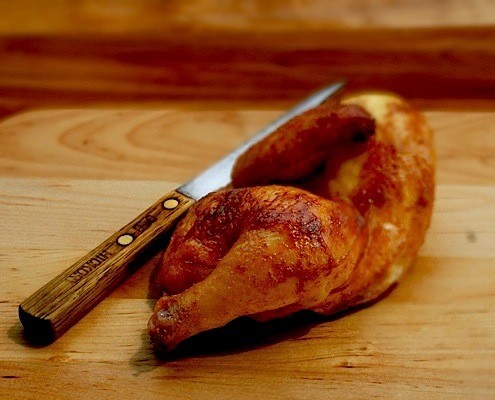 Domaine Yves Cuilleron Condrieu La Petite Côte 2010 (traditional)
Traditional because of its lean and slender posture and the somewhat rustic profile on the nose. Still, a wine of both finesse and intensity in a clear and focused expression with no oak whatsoever. Jasmine, dandelion, canned pear, cloves. Fresh and welcoming.
Marc Sorrel Rocoules Hermitage Blanc 2009 (modern)
Possibly best white tasted in the north. Natural, lush, round, feminine, open and honest expression; its 15 % alcohol serving the purpose of enriching the mouth to a creamy and velvety texture, balanced by a fine acidity. On the nose the white hermitage signature aroma of canned pear has been split into a fine citric association and lightly oxidized notes of honey, nuts and butter. Wow
Marc Sorrel Hermitage Rouge 2009 (modern)
Modern, yet, with huge integrity and originality. Mouth juicy, fresh, focused; finely grained tannins; and a clean and crisp fruit At first the nose shows deep, dark, ripe fruit, with a lightly smoky touch of wood, but it opens up to a brighter, mineral and almost sweet expression of cherry liquor and green minty leaves.
Domaine des Martinelles Hermitage Rouge 2007 (traditional)
Martinelles produces serious wines. Wines for adults. Wines with no extenuating circumstances. Beautiful wines. The 2007 hermitage displays the vintage's very rich and ripe fruit, almost cooked, but at the same time light and floral, slightly wild and gamey – the lightness a result of a flood of refreshing acidity which keeps the wine in perfect balance.
Domaine des Remizières Hermitage Rouge Cuvée Emilié 2008 (modern)
Clean, pure fruit, cool and precise, fresh acidity and a set of firm and focused tannins. No doubt this wine carries the mark of the vintage, but the lightness and ease of the fruit and the low alcohol gives the wine elegance and grace beyond its years. Delicious now and with potential for great complexity. And no sign of the domaine's signature bacon/high toast oak.
Stay tuned for more to come…
Rasmus Holmgård
Rasmus Holmgård is a Copenhagen based freelance food and wine writer and lecturer. 10 years as a chef and sommelier in Denmark and France laid the foundation of Rasmus' gastronomic understanding. Since 2004 full time communicator with various newspapers and specialized publications. Does private and corporate wine tastings and lectures and consulting with the food industry in matters of taste, quality and language.