Make a perfect holiday pie with warm spices and roasted kombocha squash. Unlike the occasional pumpkin pie, there are no soggy fillings here.
By Natural Gourmet Institute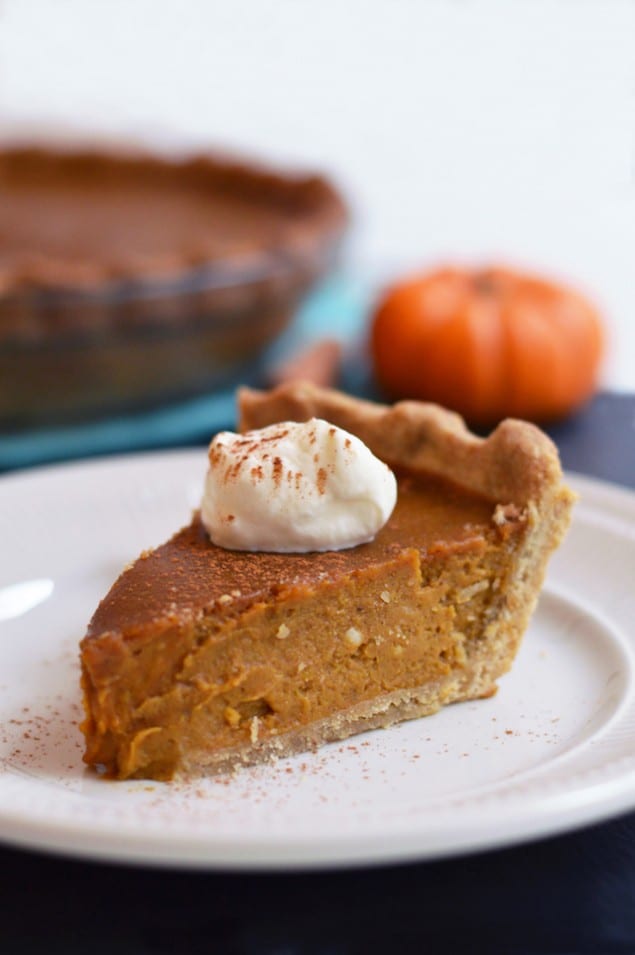 If there is any one food representative of the holiday season, it is, undoubtedly, pumpkin pie. The brown filling is synchronous with the color of fallen leaves, and the warming spices – like ginger, cinnamon and nutmeg – are exactly what we crave as the weather starts to cool. But pumpkin pie is not loved by all. The velvety interior (generally made with canned pumpkin) oft-times turns out, well… gloopy.
This recipe, however, yields the most flavorful, perfectly textured pie ever. The secret? Freshly roasted kabocha squash.
It's the perfect time of year to slow down, reconnect and celebrate with family, friends, and coworkers. It is also a time of sugary treats, which leave us in need of a detox come January. Don't forsake tradition! Instead, take loved holiday treats and turn them a bit healthier with cleaner, plant-based, and minimally processed ingredients.
NYC's Natural Gourmet Institute is the leading health-supportive culinary school that combines professional culinary technique with science-based nutrition. For the holiday season, they created a beautiful e-cookbook of favorite holiday sweets and new avant-garde desserts, so there is something in it for everyone. Click the image to download Healthier Holiday Desserts, like this Holiday Squash Pie, for free. Let's celebrate!
See Also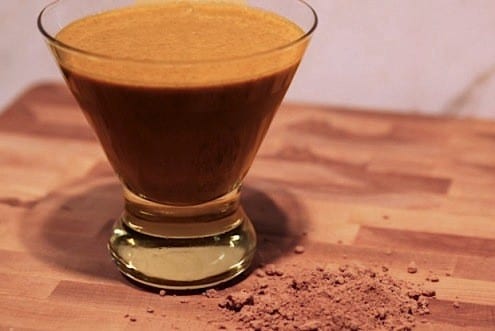 The Best Holiday Squash Pie
Recipe Type
:
Dessert, Baking, Pie
Author:
Chef Sue Baldassandro
Make a perfect holiday pie with warm spices and roasted kombocha squash. Unlike the occasional pumpkin pie, there are no soggy fillings here. (Adapted crust formula from recipe by Peter Berley)
Ingredients
For the crust:
1 ½ cups whole wheat pastry flour
½ teaspoon sea salt
8 tablespoons cold unsalted butter
¼ – ½ cup ice water
For the filling:
2 pounds kabocha squash, roasted (about 2 cups cooked squash)
1 cup maple crystals or coconut sugar
2 teaspoons ground ginger
2 teaspoons ground cinnamon
1 teaspoon freshly grated nutmeg
¼ teaspoon ground cloves
½ teaspoon sea salt
2/3 cup whole milk
2/3 cup heavy cream
4 large eggs, lightly beaten
Instructions
Crust:
Sift flour into a bowl and combine with salt. Using two knives or pastry cutter,
cut butter into flour to form a very coarse meal.
Using a rubber spatula, lightly toss flour while sprinkling water in mixture 1
tablespoon at a time until dough forms. Press together, wrap in plastic and
chill 20-30 minutes.
Preheat oven to 350°F.
Roll on lightly floured surface to desired shape and transfer to a pie dish.
Blind-bake for about 25 minutes.
Filling:
Preheat oven to 360°F.
Puree roasted squash, maple crystals and spices in food processor. Transfer
to a pan and cook over medium heat, stirring constantly until mixture thickens
and sputters, about 5 minutes. Whisk in milk and cream, and bring to a simmer.
Turn heat off, cool mixture, and whisk in eggs.
Pour filling into partially blind-baked pie shell and bake for 30-40 minutes, or
until filling is lightly cracked around edges and jiggles slightly in the center.
Cool for 1 hour before slicing.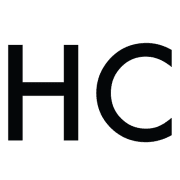 Honest Cooking
The Honest Cooking editorial team handpicks inspiring culinary stories to share with you that we think are beautiful. We strive to create an inspiring place for culinary exploration, salivating recipes, interesting personalities and stories.