Take a refreshing sangria in the winter months with warm spices, pears, and a white wine with matching notes.
By Kristin Rosenau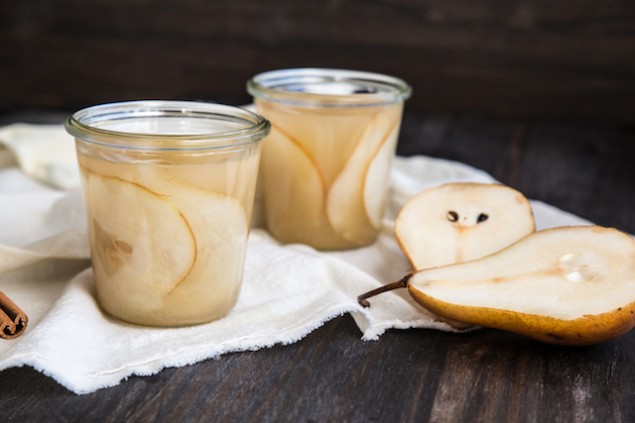 I enjoy the hunt of finding a seasonal drink that friends and family can share during holiday get-togethers. Pears are a favorite fruit this time of year. Even though the profile is subtle, the tender white fruit brings a unique sweetness and aroma. The challenge was to pull out this character and find a way to allow it to shine. Since the flavor of the fruit mimics the quality of a fine wine, it seemed natural to pair them. Balanced with cinnamon and the deep vanilla tones of brandy, this sangria brings the spices of the holidays together.
In preparation, allow the sangria to rest overnight before serving—it needs time for the flavors to merge and develop.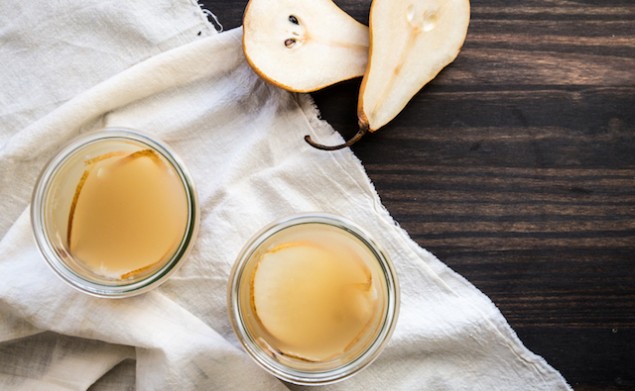 See Also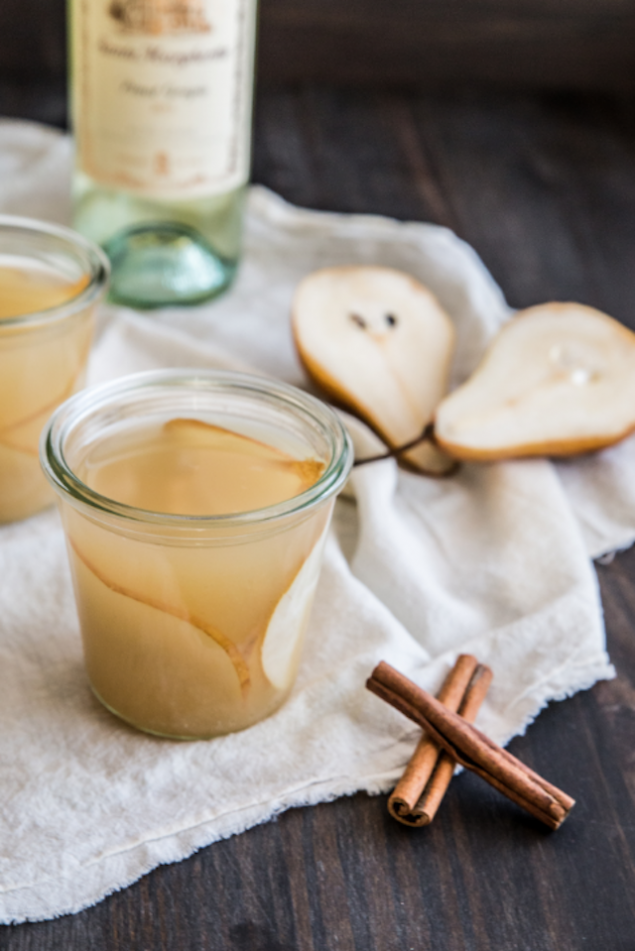 Pear and Cinnamon Sangria
Recipe Type
:
Drink, Cocktail
Take a refreshing sangria in the winter months with warm spices, pears, and a white wine with matching notes.
Ingredients
1 bottle (750 mL) dry white wine*
1/2 cup (120 mL) brandy
1 1/2 cups (350 mL) pear juice
2 firm, ripe bosc pears, thinly sliced**
2 cinnamon sticks
Instructions
In an airtight container, stir together the wine, brandy, and pear juice. Add the sliced pears and cinnamon sticks. Allow to rest overnight (12-18 hours) in the refrigerator.
Remove fruit and cinnamon sticks by running mixture through a fine mesh strainer. To serve, add a few pear slices to each glass (optional).
Notes
*For the wine, I used Santa Margherita Pinot Grigio. I recommend using a dry wine instead of a sweet wine (like a moscato). The pear juice adds a significant amount of sweetness and using a dry wine prevents the sangria from becoming too sweet.[br]**I recommend bosc pears because they have a firmer texture which holds up better in the drink. Bartlett pears have a tendency to disintegrate in the liquid. I sliced the pears using a mandolin on a thick setting.
Kristin Rosenau
Kristin Rosenau is a baker and science teacher with a serious sweet tooth. She began an affair with butter and sugar fresh out of college and her love for baking has only matured since. The voice behind the blog Pastry Affair, Kristin develops recipes for the home cook, combining classic recipes and homespun flavors with a dash of honesty.