What's a perfectly cooked Thanksgiving meal without well matched beverages? This year, give these innovative and classic recipes a try.
Thanksgiving is a foodie's favorite holiday. Mashed potatoes, cranberry sauce, stuffing, and last but not least, a juicy turkey. Don't let your meticulous menu fall short of perfection; flavorful cocktails are just as important as the meal. Here are a few ideas that will fit right into your festivities.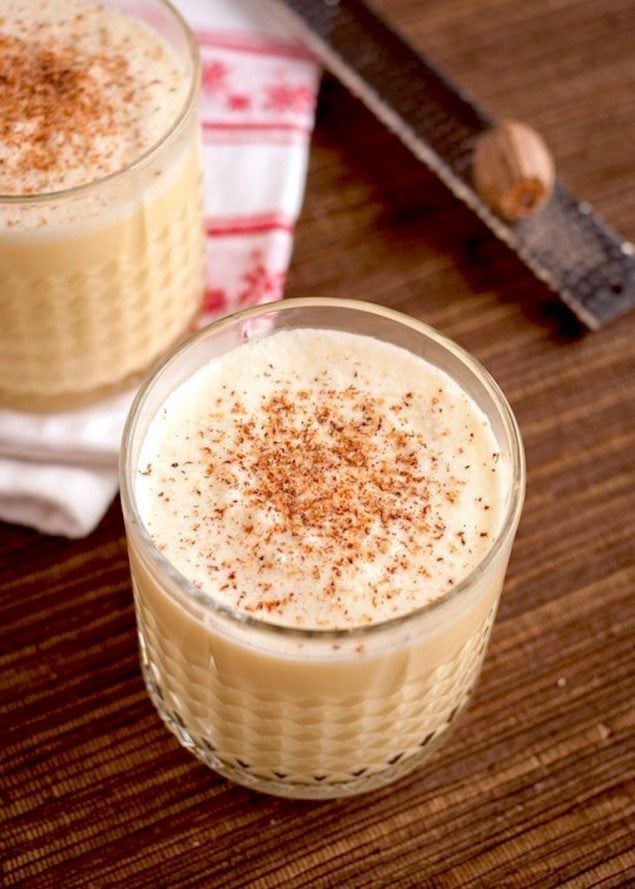 Thekitchn.com

Homemade Egg Nog
Last but not least, egg nog! As soon as the turkey has been wrapped up and stored for leftovers, we all know it's time to make way for Christmas and Hanukkah. For all of you that like to prepare early, get started on a classic egg nog recipe. No bells and whistles, just the real original deal.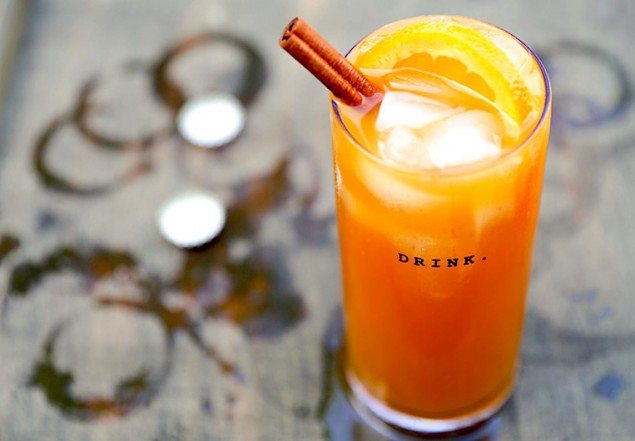 Floatingkitchen.net

Pumpkin Beertail
One of the best things about seasonal beer, is getting to make interesting cocktails with it. Mix your favorite pumpkin ale with spiced rum, tequila, maple syrup, and be amazed. Find the recipe here.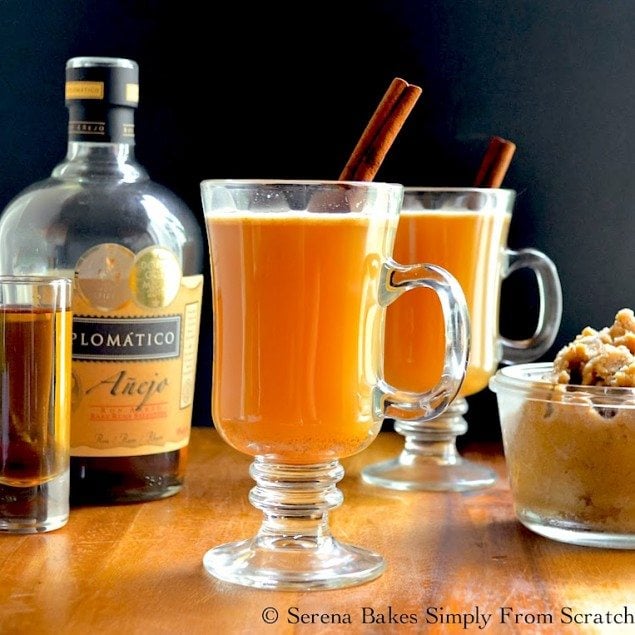 Serenabakessimplyfromscratch.com

Hot Apple Cider Buttered Rum Cocktail
Rich apple cider is just what you need to put you to sleep after a delicious meal. Classic spices such as cinnamon, nutmeg, and all spice come together with buttered rum and apple cider. To make this decadent warm beverage, click here.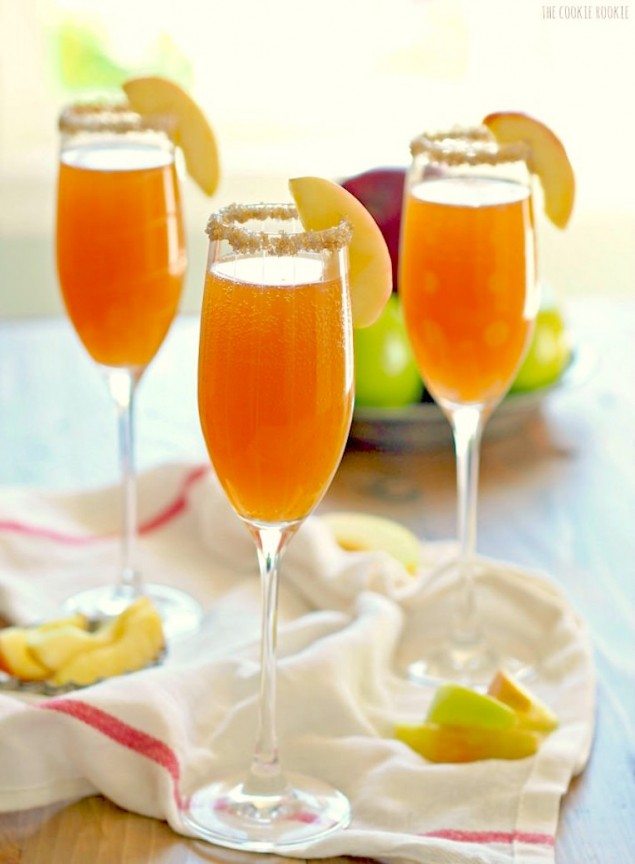 Thecookierookie.com

Apple Cider Mimosa
Just after you get that bird into the oven, why not start the day right with mimosas? Enjoy cooking with this sparkling morning drink in hand. Apple cider in place of orange juice makes this one of the best fall cocktails. Find the recipe here.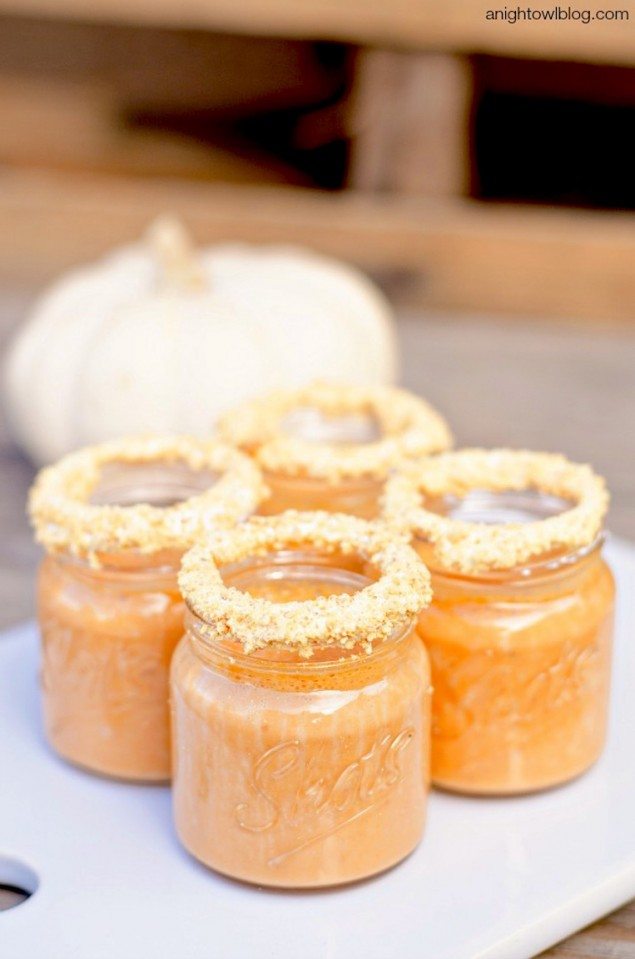 Anightowlblog.com

Pumpkin Pie Shooters
We all know that pies are mandatory for this holiday, so why not get creative and try pie inspired drinks as well? Make little shots that resemble your favorite desserts. While these are child friendly, you can adult-ify them with whipped cream vodka. Here's how to make them.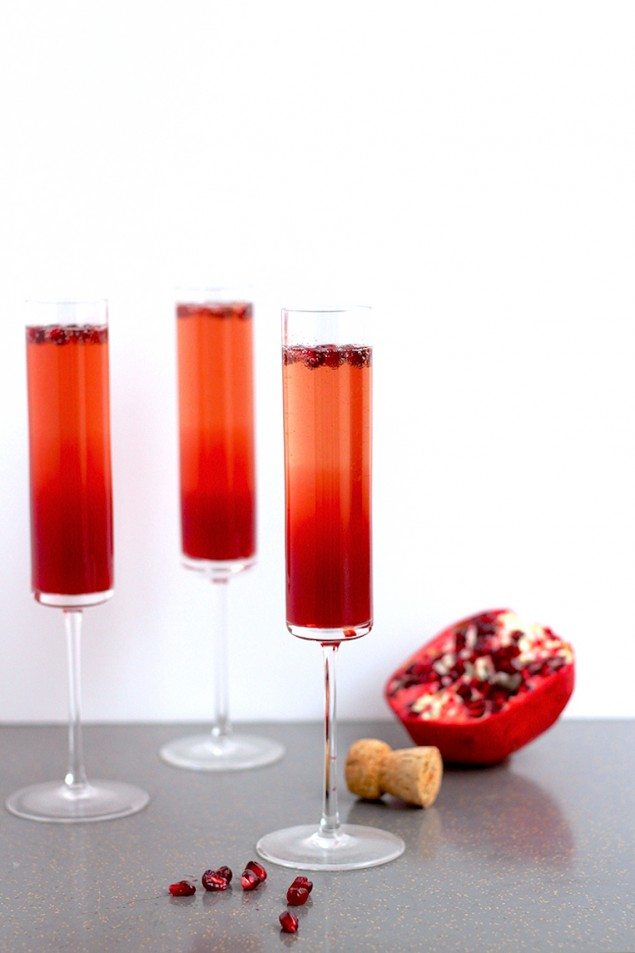 Freutcake.com

Pomegranate and Cranberry Sparkler
Pomegranates and cranberries are such a gift during this time of year. Put them to use in your drinks! Both fruit juices pair nicely with an orange simple syrup and champagne. Now this is a recipe that's turkey worthy. Get it here.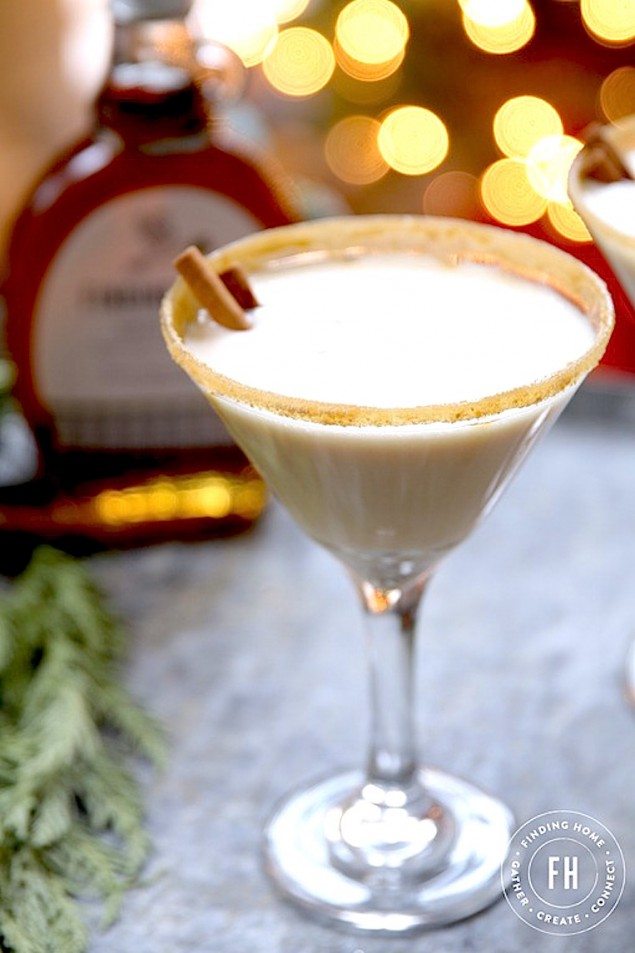 Findinghomefarms.com

See Also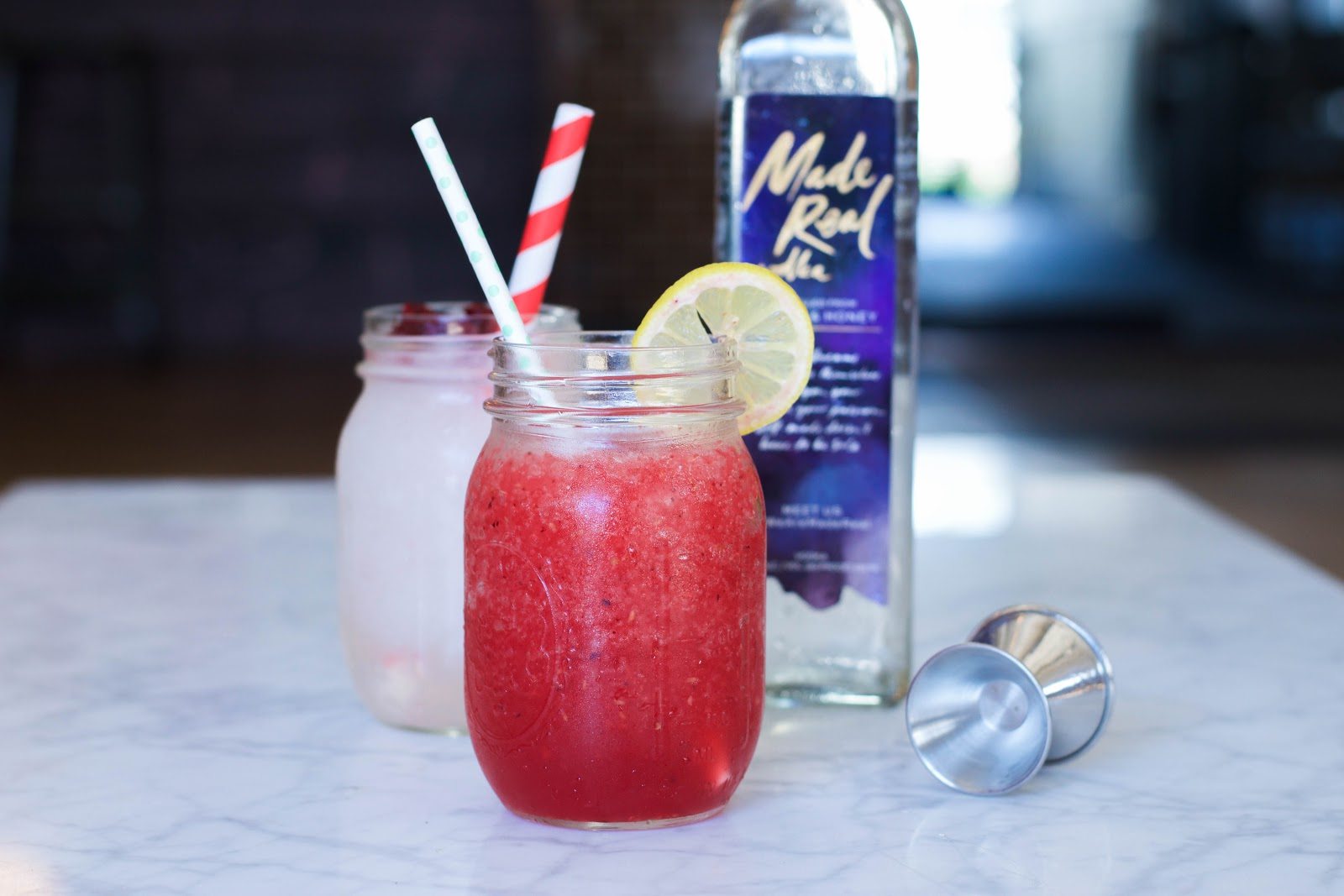 Mapletini
For those hankering for something sweet, here's a drink that just might be dessert on it's own. Maple syrup, maple sugar, cinnamon sticks, and half and half start a creamy and sweet base for this cocktail. While it's reminiscent of a milkshake, a little bit of vodka is what makes this beverage a winner. Click here for the recipe.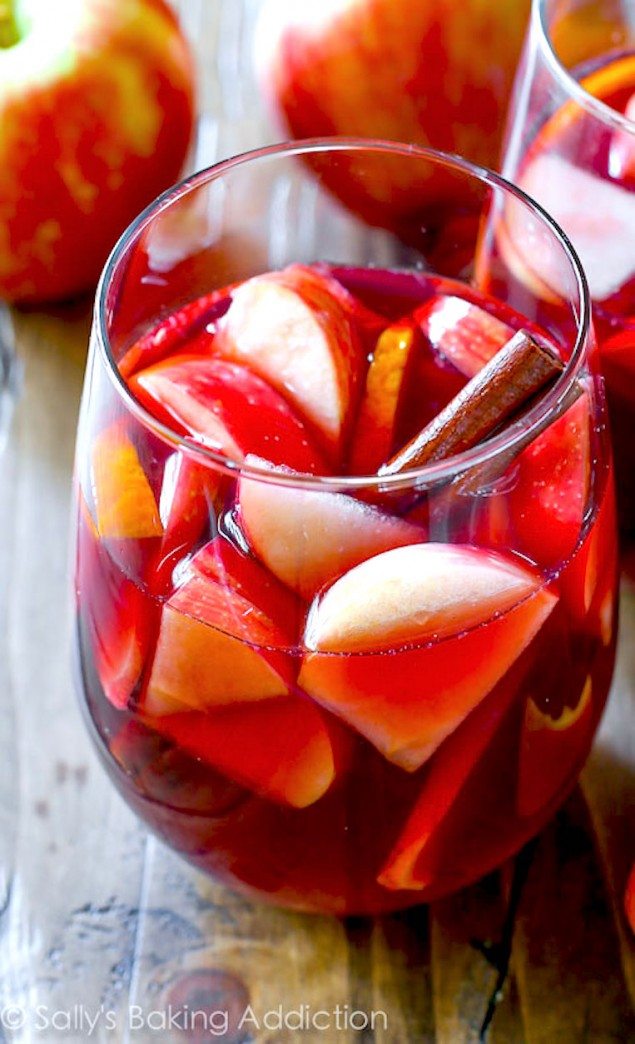 Sallysbakingaddition.com

Honeycrisp Apple Sangria
Sangria is a crowd pleaser all-year-round. To make it autumnal, just swap out your berries for apples. Then add some citrus–like orange juice–and warm cinnamon. This combination fits the season just right. Here's where you can find the recipe.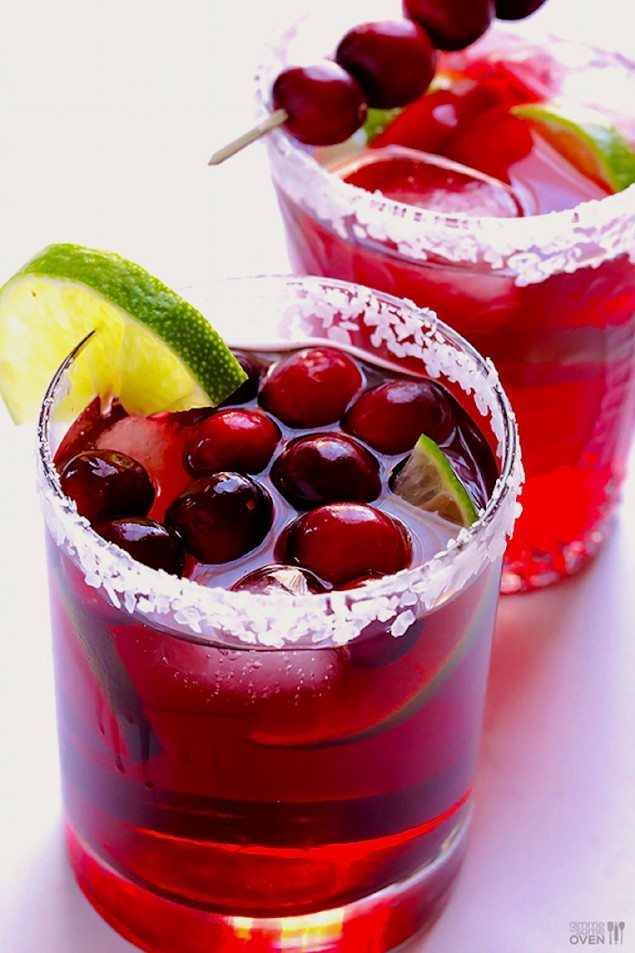 Gimmesomeoven.com
Cranberry Margarita
Make Thanksgiving a cranberry day. Not just with the sauce, but with this fresh take on a margarita. The tart and sweet nature of the cranberries compliment all the citrus notes surrounding it. This is a simple drink to serve your guests before or during your meal. Get the recipe here.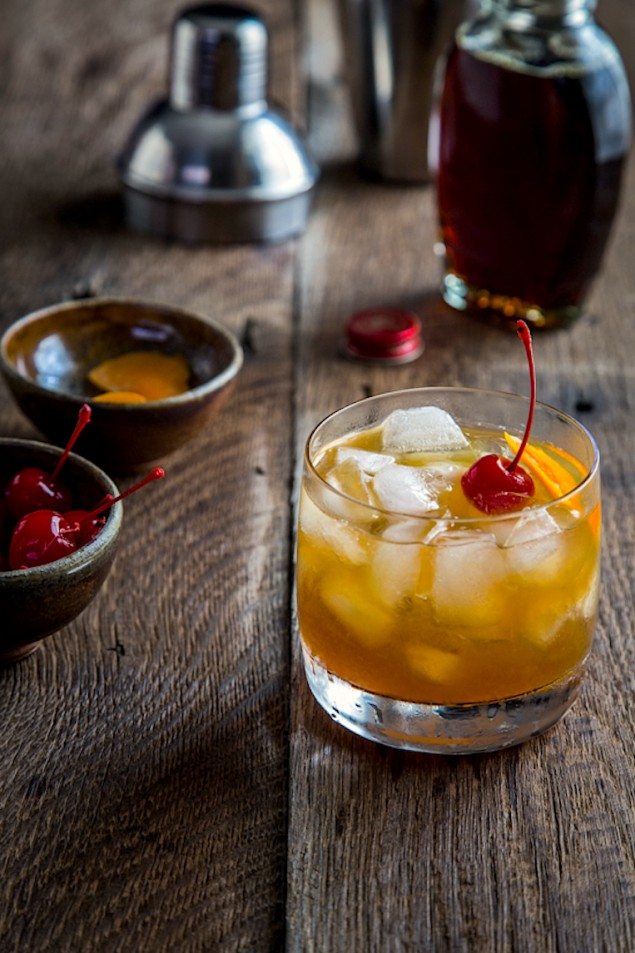 Jellytoastblog.com

Maple Bourbon
How about another option for turkey day happy hour? This drink is for those who want something straight forward, with a twinge of the holiday flavor. Pure maple syrup and fresh orange juice enrich the taste of bourbon. To learn how to make this cocktail, click here.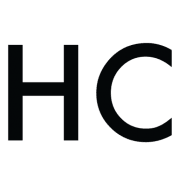 Ashley Smith
Ashley was raised on Guatemalan and West Indian cuisine; both backgrounds are filled with vibrant flavors and spices. Working at a French bakery in the past--and getting introduced to craft beers and cheeses during her time at the University of Vermont--has piqued her interest in experimenting with food.