This slightly-spicy soup is full of vibrant flavors that brighten a cold and rainy day.
By Jill Nammar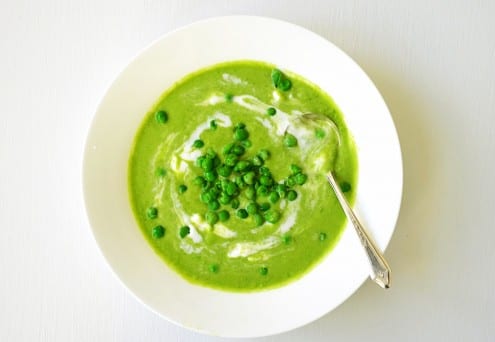 Thai-Inspired Pea Soup
This slightly-spicy soup is full of vibrant flavors that brighten a cold and rainy day.
Ingredients
3 10 ounce boxes of frozen baby peas
Some or all of one Thai bird's-eye pepper, minced
1 small onion or one large shallot, diced
1 inch piece of ginger peeled and grated. I use a microplane zester for this.
2 limes, zest one and reserve the zest
½ can of full fat coconut milk. I like Thai Kitchen brand.
2 cups of water
Sea salt to taste
Neutral tasting oil or coconut oil for cooking
To Serve: Thai basil or regular basil, lime wedges, lime zest, Sriracha sauce
Instructions
In a soup pot, saute the onion and chili with some salt and oil until tender.
Add the grated ginger, lime zest with a pinch more salt and stir.
Toss in 2 boxes of the frozen peas and the the water. Adjust the salt. Bring to a boil.
Reduce heat and simmer, uncovered, for about 5 minutes or until the peas are tender but still bright green.
Stir in the coconut milk. Carefully puree the hot soup in a food processor or a blender.
Return the soup to the pot and heat on low. Add 1½-2 cups of whole frozen peas from the third box. Warm through.
Finish the soup with a few squeezes of lime juice. Serve with fresh Thai basil and any of the other suggestions above.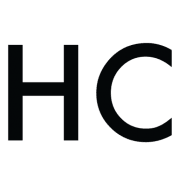 Jill Nammar
Jill has been cooking and serving meals for most of her life. As she was growing up, he parents owned a restaurant and an ice cream parlor where she became immersed in food. The kitchen is truly her comfort zone. Jill's recipes are influenced by France, the Mediterranean and Morocco, and often the bright flavors of Southeast Asian cuisine, too. She cooks to inspire others to whip up flavorful food in their own kitchens. Each recipe has a notes section with helpful tips, techniques and secret ingredients to follow. Taste and see how easy it is to create delicious meals.