Lemon Bars with Sweet Vanilla Icing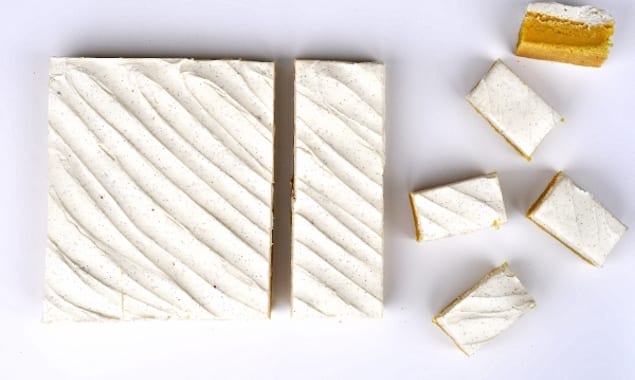 Magical mood changers, these lemon bars feel like spring and will brighten up the kitchen for sure.
By Lizzy Wolff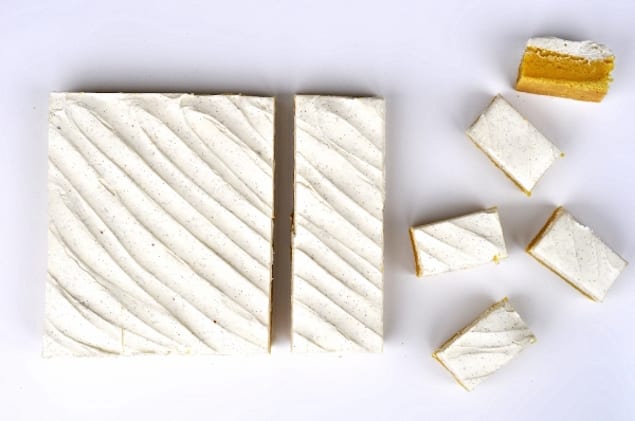 To make things feel a bit more like Spring, I like to bake with lemon. But this, what I've done here, is so much more than baking with lemon. These are bright and happy magical mood changers.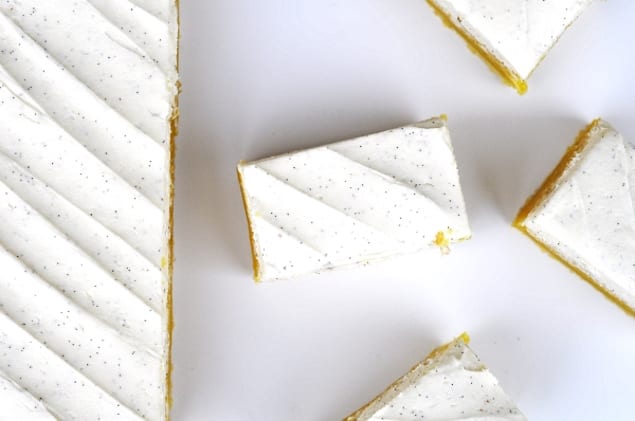 Now, I like my sugar cookies a little softer, but if you want them more done than pictured, keep baking for an extra 3 minutes. You can always cut into them to check their doneness, too. You obviously want to do this before you frost them.

Tart Lemon Bars with Sweet Vanilla Icing
Magical mood changers, these lemon bars feel like spring and will brighten up the kitchen for sure.
Recipe Type:
Baking, Dessert
Ingredients
For the bars
¾ cup butter (1½ sticks) softened to cool room temperature
¾ cup granulated sugar
¼ powdered sugar
2 large eggs
1 teaspoon vanilla extract
½ tablespoon lemon zest
2¼ cups all-purpose flour
1 teaspoon baking powder
½ teaspoon salt
For the buttercream
2 cups (4 sticks) unsalted butter, room temperature, cut into small pieces
3½ cups confectioners sugar, sifted
pinch of salt
1 vanilla bean, scraped
1 teaspoon pure vanilla bean extract
¼ cup milk
Instructions
For the bars
Preheat oven to 375 degrees F.
In a large bowl, cream together the butter, granulated sugar and powdered sugar until light and fluffy.
Add the eggs and vanilla and mix for 1-2 minutes. Stir in the lemon zest, flour, baking powder and salt. Mix until combined.
Lightly grease a 9x13-inch baking pan with coating spray. Press and/or spread the sugar cookie mixture gently into an even layer in the bottom of the pan.
Bake fore 10-13 minutes. Do not over bake. The bars should not have any color and should be barely set.
Let cool completely before frosting.
For the buttercream
Using a hand or stand mixer, beat the butter until creamy.
Slowly add confectioners sugar, beat to combine, scraping down sides of bowl as necessary.
Add vanilla bean seeds and vanilla extract and beat to combine. Slowly add milk and continue beating on medium-low speed until smooth and creamy, about 5 minutes.
Lizzy Wolff
Lizzy Wolff, creator of Sugar + Butter, loves to make you drool on your keyboard. It's a real thrill for her. For more recipes, click 'website' below.