Whether you have a big budget or not, you're working on Valentine's Day or you have the night off, these restaurant couples share awesome advice on how to romance your love on the holiday.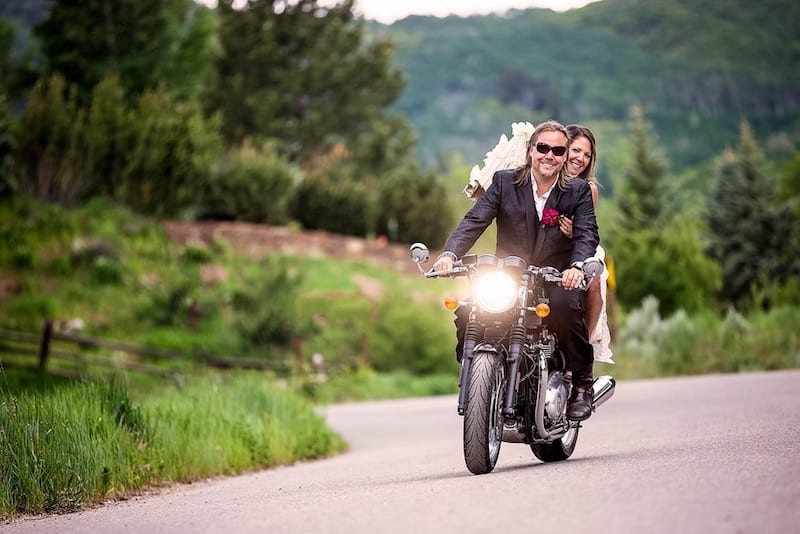 Jake and Jennifer Linzinmeir | Owners at Jovanina's Broken Italian in Denver, Colorado
Owners and husband and wife team Jake and Jennifer Linzinmeir met while they were both studying at Cornell University's School of Hotel Administration. After graduation they each followed their passions in the hospitality industry – Jake cooking and consulting around the world and Jennifer settling in Telluride managing the Red Lion – before they reconnected in 2013 and married in 2016. As the newest addition to their family Jovanina's, is Jake's ode to Jennifer, who's Sicilian family calls her Giovanina. The menu is largely inspired by the way Jake cooks for Jennifer on a night off, with a clear inspiration from and affinity for Italian dishes while using local Colorado ingredients.
What's a go-to Valentine's Day treat that can be given or served, no matter the budget?
"A good start would be breakfast or coffee in bed. This seems to be a forgotten treat that is just such a wonderful way to start the day, especially Valentine's Day."
Being in the industry and super busy on the holiday, how do you celebrate?
"We always take time to slip into an open table before the night is over to savor the experience that we have worked so hard with our team to create. It feels very good to see, taste, and feel what our guests experience and keep returning for."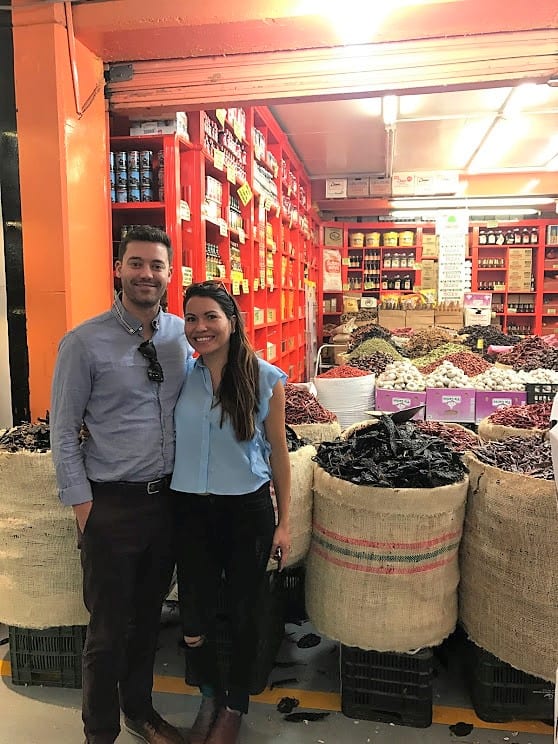 Stephen Julia and Katsumi Yuso Ruiz | Owners at Brass Tacks in Denver, Colorado
Stephen and Katsumi are co-owners of Brass Tacks in Denver's LoDo neighborhood which debuted this month. After meeting in Oaxaca, Mexico nearly ten years ago, the couple moved to Denver in 2015 and opened Curio and Green Seed Market. Prior to opening Curio and Green Seed, the duo ran a supper club, Queen City Supper Club in Denver. From dinner to drinks, they know how to create a memorable food and drink experience.
What's a go-to Valentine's Day treat that can be given or served, not matter the budget?
"Quality time. We work long days and nights and time with our cellphones off and doing something we both love is the best treat."
Favorite Valentine's Day food memory?
One of our first Valentine's Day was spent at 'Ino in the West Village in NYC. Stephen: "The place was so small you were forced to be intimate even with strangers." Katsumi: "Their truffle toast has a special place for me, but all their simple bruschetta and wine made the night super memorable and it became one of our go-to places. Stephen: Their dishes were simple, tasty and something you can replicate at home."
Are there any dishes or drinks on your menu that you find to be super romantic?
Stephen: "All of Chef Zach Spott's 'Family Meal' platters are meant to bring people together. I especially enjoy his Brick Chicken because it is so interactive and fun and romantic to bump each other's hands while digging in."
See Also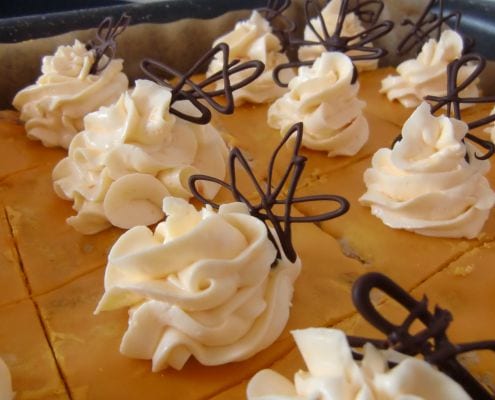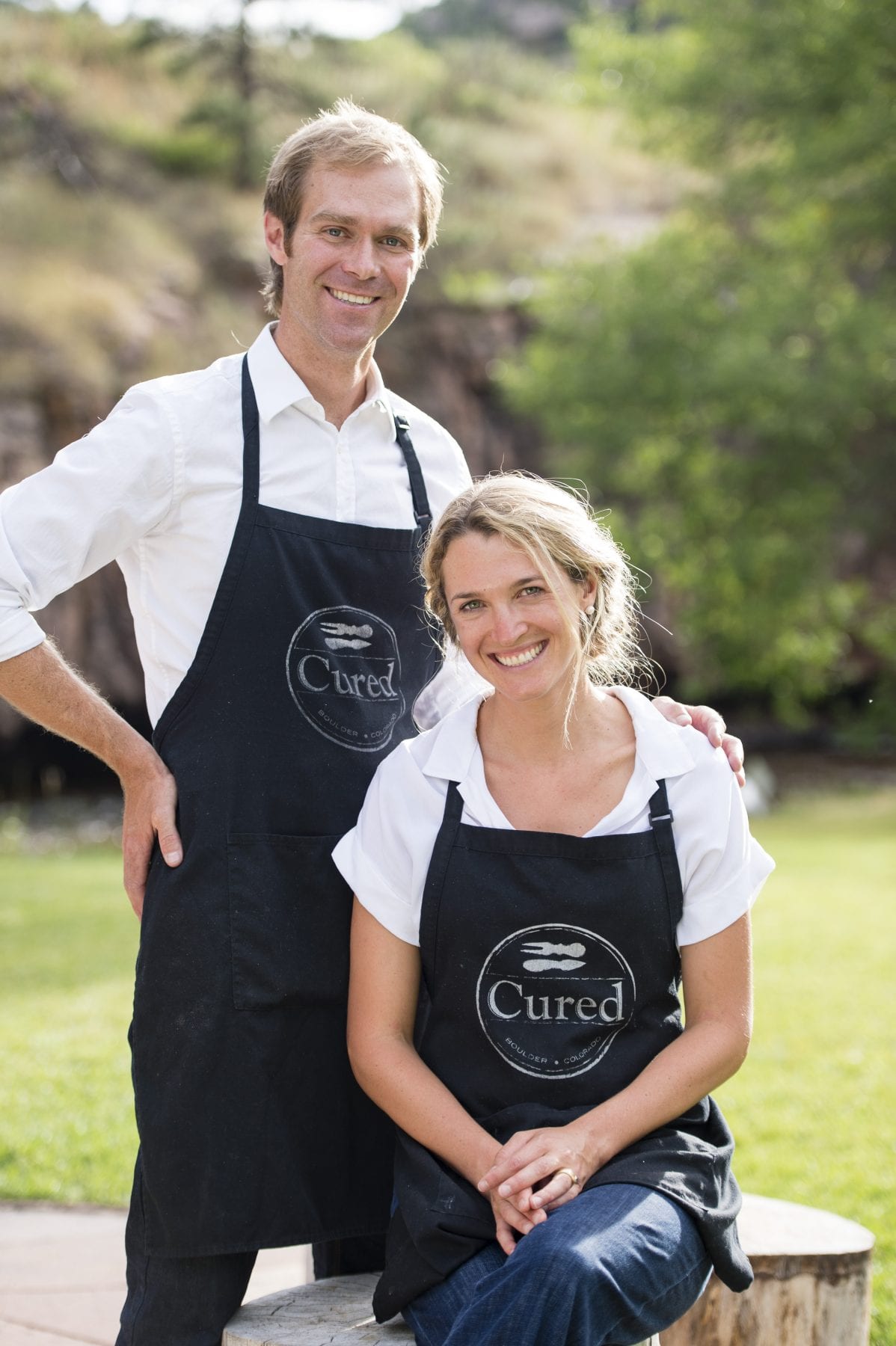 Image by Brett Wilhelm
Will and Coral Frischkorn | Owners at Cured in Boulder, Colorado
In the beginning, while Will raced bikes for UCI ProTour team Garmin-Slipstream in Gerona, Spain, the couple strived to stay together through long distance. After six months, the distance proved to be too much, and Coral moved to Spain to be with Will. Brought together by their love of food, travel and the outdoors, they spent afternoons exploring the small markets that dotted the city—eating and falling in love along the way. When Will and Coral returned home to Boulder, Colorado, the couple searched for a way to bring the Spanish food that solidified their relationship to their town. The couple created Cured, a shop specializing in hand selected cheese and charcuterie. Today, the husband and wife duo have two children and a never-ending passion for each other and their business.
Do you have a favorite Valentine's Day food memory?
"Our first Valentine's Day together was while we were living in Spain. We lived about 20-minutes from the Mediterranean and there was this incredible black sand beach you could only access by hiking into. We filled a bag with the tastiest treats from our local cheese shop and spent the day drinking bottles of rose, nibbling on jamon and garrotxa cheese, and swimming in the ocean. Perhaps it was foreshadowing our shop to come!"
Is there a food or drink that you sell that you find to be super romantic?
"Triple creme cheeses are incredibly sexy and romantic and the perfect way to start an evening and give you an excuse to pop open a bottle of champagne—as if you ever need an excuse!"
What's a not-so-traditional food that screams romance to you?
"One of our favorite romantic treats is a tin of caviar to scoop onto really good potato chips with a dollop of creme fraiche."