This meal can be prepared ahead, on a budget, and in a small kitchen with ease. With this protein rich dish you wont don't have to worry about a long grocery list, as it has just a few ingredients.
By Amy Casey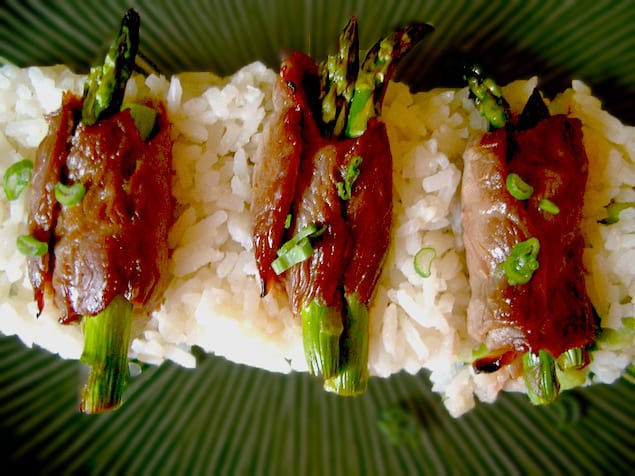 Sweet Soy Glazed Steak Rolls with Asparagus and Scallions is a recipe that fits a college student or young professional's schedule and pocketbook. With demanding classes, endless homework, a part-time job, and undoubtedly a busy social life, a perfect college dinner recipe is one that is flexible. This entrée can be assembled up to 24 hours in advance. Likewise, busy professionals are more inclined to make a recipe that has a few ingredients and doesn't involve any fancy cooking techniques. And for about $5.00 per serving, it won't be a hard hit on the food budget. Having a well-balanced diet full of healthy foods is essential for any busy individual. This recipe packs a nutritional punch as it is loaded with protein which promotes alertness and helps with concentration. Also the addition of the asparagus and scallions stimulates healthy digestion, aids in heart health, and boosts immunity. Even with not much money, not much kitchen equipment, and a varying daily schedule, preparing a dinner that is easy, healthy, and a little indulgent is well within the reach of a college student. Sweet Soy Glazed Steak Rolls with Asparagus and Scallions is a recipe that is a step up from ramen noodles, scrambled eggs, or ordering a pizza.
Print
Sweet Soy Glazed Steak Rolls with Asparagus and Scallions
Budget and time friendly soy glazed steak rolls with asparagus and scallions.
Author:

Amy Casey

Prep Time:

15 mins

Cook Time:

10 mins

Total Time:

25 mins

Yield:

4

1

x
Category:

Main
½ cup

reduced sodium soy sauce

¼ cup

mirin (Japanese sweet rice wine)

3 tablespoons

rice wine vinegar

1 teaspoon

sesame oil

1 tablespoon

brown sugar

1½

pounds flank steak

1

pound fresh asparagus spears

1

bunch scallions

2 cups

cooked rice, for serving
Sesame seeds, for garnish
Instructions
Preheat oven to 450 degrees. Place a baking rack in a large baking sheet. Set aside.
In a small bowl, combine soy sauce, mirin, rice wine vinegar, sesame oil, and brown sugar for the marinade. Set aside.
Lay steak flat on a cutting board. Slice very thin pieces against the grain and on an angle. You should have about 30 pieces of very thin steak.
Cut off the tough bottoms of the asparagus spears and the root ends of the scallions. Cut the vegetables into 3-inch pieces.
To assemble the steak rolls, lay one piece of meat flat on a work surface with the skinny end facing you. Place 2 pieces of asparagus and 1 piece of scallion at the end of the meat and roll up jelly roll style. Place in a large shallow glass dish. Roll remaining meat with the asparagus and scallions. Pour marinade over rolls. Marinate for at least 15 minutes and up to 24 hours. Occasionally turn the steak rolls so the marinade evenly coats all sides.
After the marinating time, place the steak rolls on the prepared baking rack and sheet. Roast for about 8 to 10 minutes until browned and slightly charred. Meanwhile, pour any remaining marinade in to a small pot and bring to a boil and cook for 1 – 2 minutes.
Remove the steak rolls from the oven, place on a serving dish, and drizzle with the reduced marinade.
Top rolls with sesame seeds and serve with rice.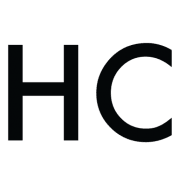 Amy Casey
Amy Casey, of northern New Jersey, is a food columnist for the New Jersey Herald and cookbook author. She has developed a wealth of recipes as a personal chef and also while cooking for her own family of five. See more of her recipes in her just published cookbook for e-readers Dinner for a Year – 52 Easy and Delicious Recipes to Spice Up Your Family Menu Planning.