For the food and wine loving people on your list, give them a delicious gift from wine country and help support Sonoma County as it rebuilds and forges ahead after the devastating fires.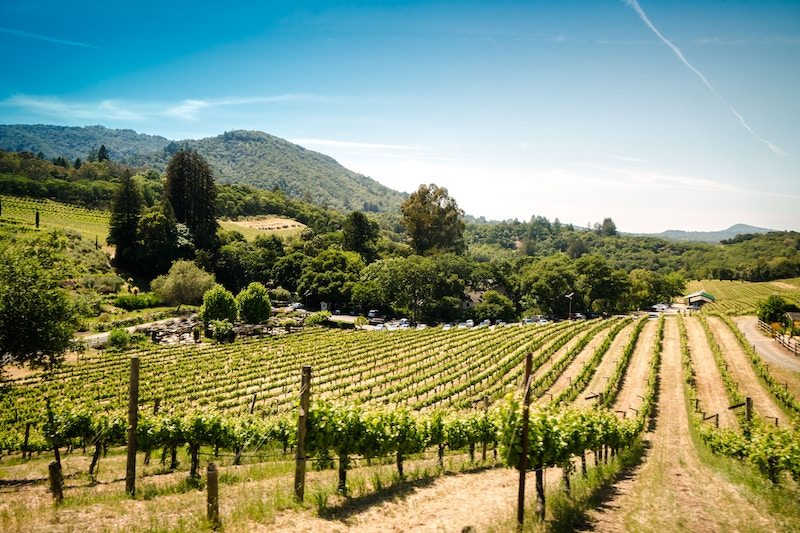 Photo by Trent Erwin on Unsplash
This gift guide is inspired by Tom Gore, the very many behind Tom Gore Vineyards. He put us in touch with just a few favorite food items from his neighbors. Many of these neighbors were faced with the tough reality of personal loss, property damage and a long road to rebuilding their homes and their businesses. Tom is encouraging us to support Sonoma the best way we know how, by eating and drinking the fruits and labor or the land and the people.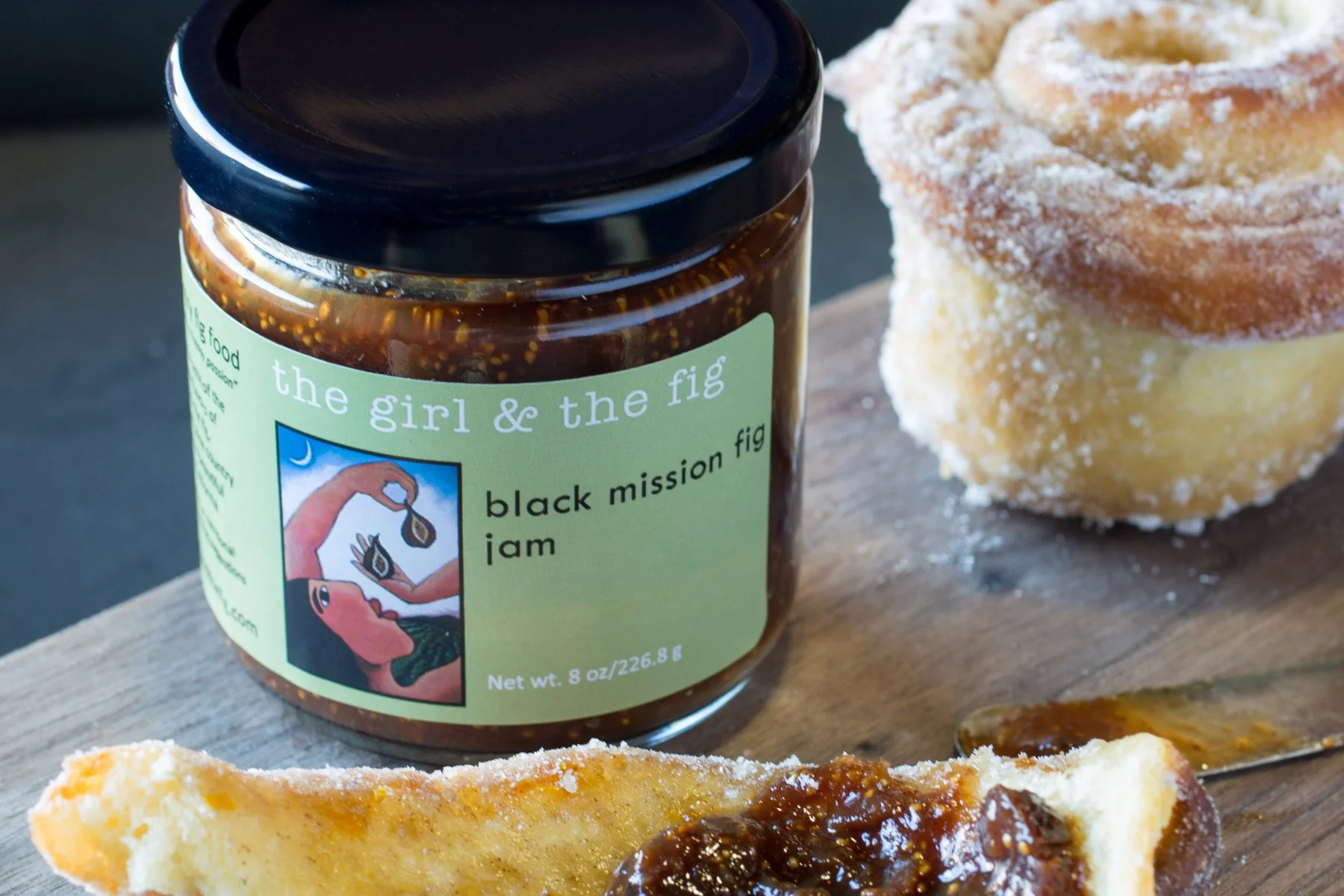 Image from www.girlfigstore.com
The Girl and the Fig: Black Mission Fig Jam
This jam is a true taste of the land. Figs are harvested and made into this beautiful jam that can be enjoyed year round. We used this jam to create a beautiful crostini on Thanksgiving, topped with whipped ricotta and smoked duck. It's also great for baking, cooking or simply spooned over ice cream. Find it here.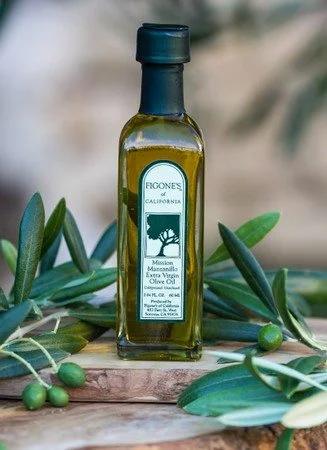 Image from www.figoneoliveoil.com
Figone's of California: Mission Manzanillo Extra Virgin Olive Oil
From balsamic to olive oils and even body products, Figone's has so many great gifts. Mission-Manzanillo is their classic blend olive oil made of two olive varietals first brought to California by Spanish missionaries. Using olives harvested during the middle of olive season, the Mission-Manzanillo has a grassy flavor with a smooth, buttery finish. Because this is a high-quality oil, we like to use it in simple preparations like brushing into bread or drizzling over greens. Find it here.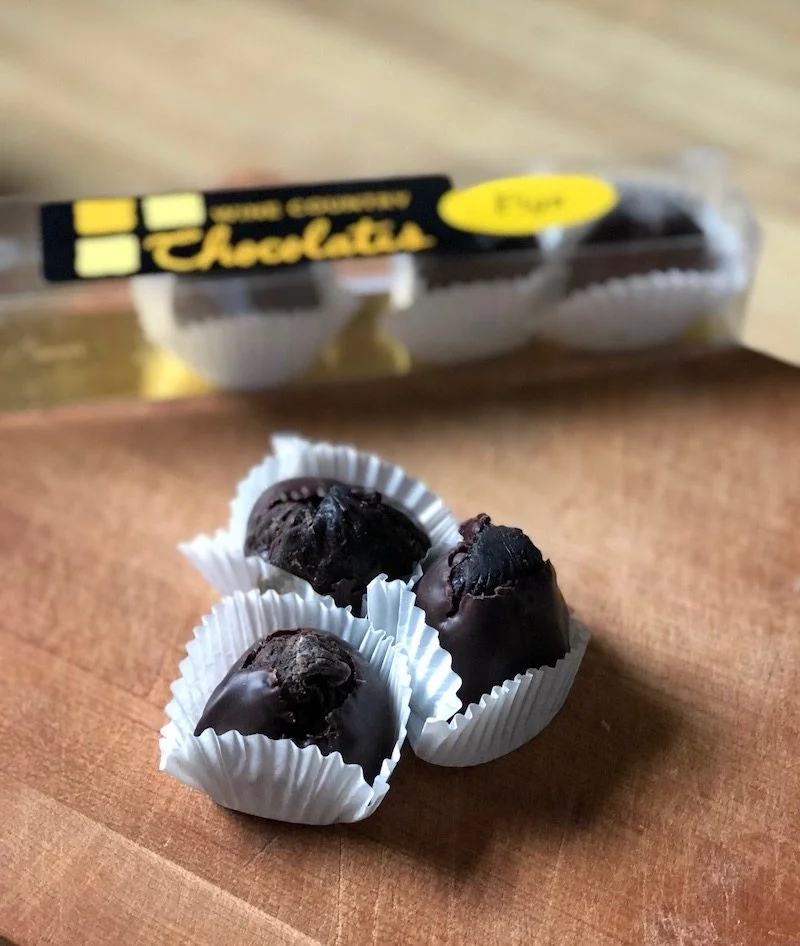 Wine Country Chocolates: Dipped Figs
Ok, ok. You caught us, we love figs. But there is something so special about this sweet, seedy fruit that comes just once a year. These figs are dipped in dark chocolate, so simple, so good. Wine Country Chocolates sells a variety of truffles, barks and chocolate dipped items inspired by the land and the wines made there. Find them here.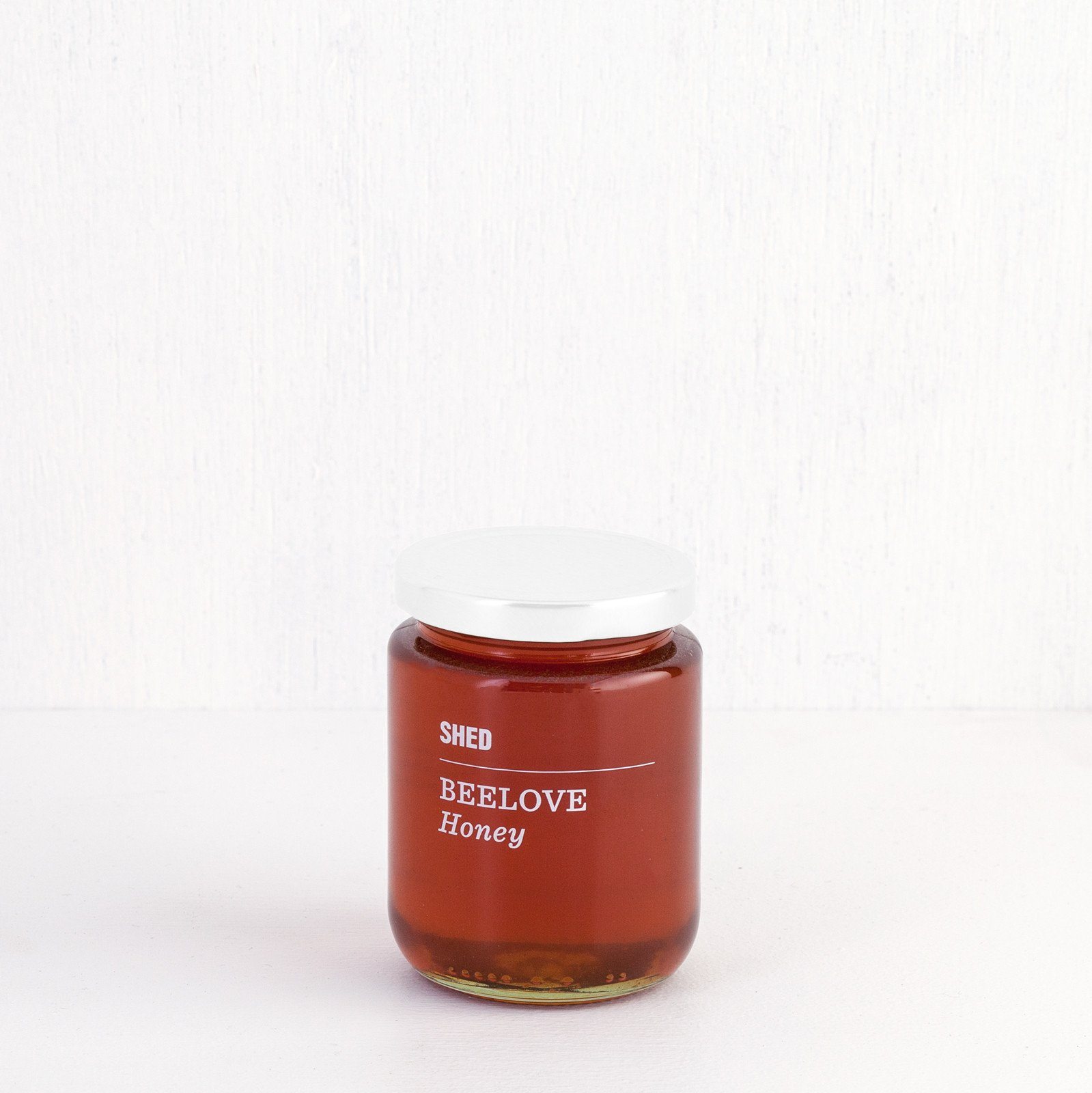 Image from www.healdsburgshed.com
Healdsburg SHED: Wildflower Honey
SHED is a coffee bar, cafe and larder all on a farm in Healdsburg, CA. It's a beautiful place to visit, walk around or just eat at. In the meantime, we are loving on their honey selection. SHED prides themselves on being beekeepers too. Their honey comes only from honey on their farm or from within Sonoma County. It comes in three flavors, wildflower, eucalyptus and wild blackberry. We are currently loving the wildflower drizzled over a hunk of funky blue cheese, stirred into our morning oats and to spruce up our evening cocktails. Find it here.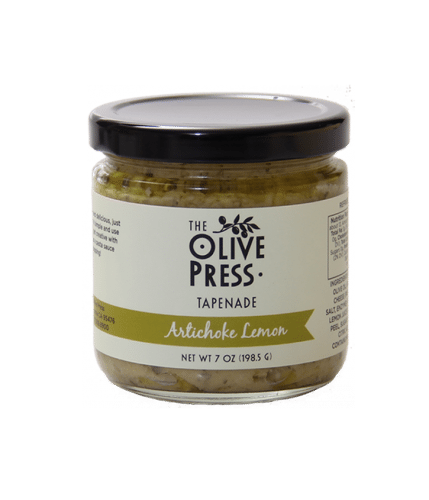 Image by the www.theolivepress.com
The Olive Press: Artichoke Lemon Tapenade
The Olive Press is another olive mill in Sonoma County. However, they also make delicious tapenades. Our favorite way to use this artichoke lemon is to make a classic cold cut muffaletta sandwich or to spread it on a white pizza. Find it here.
Tom Gore Vineyards Cabernet Sauvignon 2015
This dark red, fruity wine finishing with beautiful tannins is one of our favorite expressions of Sonoma County. It is a beautiful pair with many of the foods or food ideas above, especially figs.