K.M. Robbins starts her weekend with some creative breakfast cooking.
By K.M. Robbins
I love to improvise with food. As I get more and more confident cooking, I use recipes less and less.  Because of food blogging, though, I had to return to recipe mode and get back in the habit of measuring, timing, etc., so that I can share food creations with others. 
But in my normal day to day life, I much prefer to just improvise.  I have a lot of fun going to the pantry, seeing what I have, throwing together without measuring, and seeing what happens.  So on Sunday, when I decided I wanted pancakes, I thought I would do an anti-recipe post and share with you the joy of cooking improve. 
The pancakes came about because I have a box of pancake mix that I got from a friend.  Since my foodie instincts won't let me settle for pancake mix as is, I had to shake it up.  Since it is an "add water" style mix, that gives me a lot of options of flavoring by replacing water with other liquid ingredients. Plus, I am out of the usual pancake accoutrement–syrup, honey, jam–so I get to play around with adlibbing a topping. 
When I want to invent a recipe, two images come to my head.  If I am feeling very playful, I see a slot machine.  I pull the handle and see what ingredients lines up.  However, when I am trying to do more legitimate creating, I think about the ingredients I have in a matrix, then highlight compatible ingredients, and go from there.   
Here is everything I have at my disposal . . .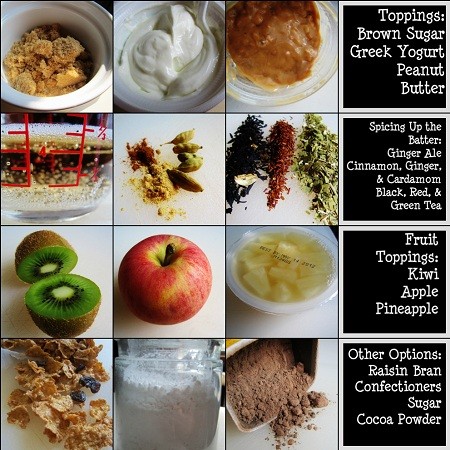 I have several fruit options to brighten the pancakes.  Then, there are spices, cocoa powder, teas, and ginger ale to flavor the batter.  Lastly, confectioners sugar, peanut butter, yogurt, and brown sugar to make some kind of syrup.   
Here is one combination centered around kiwi . . .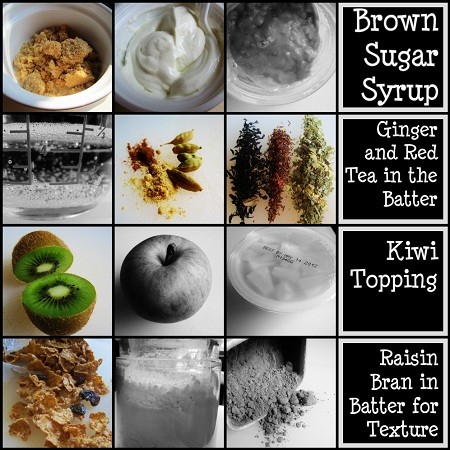 For these, I make the pancakes with red tea instead of water and add ground ginger and crushed up raisin bran cereal.   For the syrup, I could melt some butter in a pan with brown sugar and a little bit of reserved tea to dissolve the sugar.  Reduce, briefly toss in kiwi, and serve pancakes with warm kiwi and a dollop of Greek yogurt. 
Good, but this is a tangier, summery pancake breakfast, and I feel like something naughtier than yogurt and bran flakes. 
So, let's go naughtier. . . .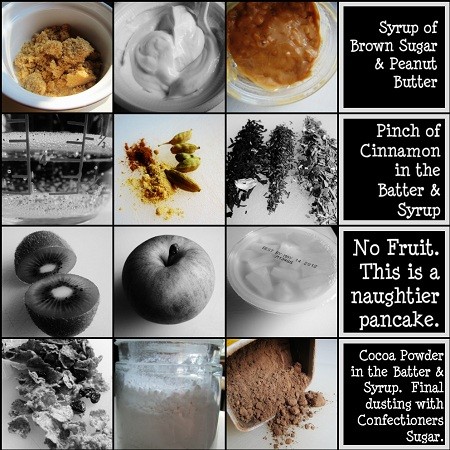 I can add cocoa powder to the pancake batter as well as a pinch of salt and cinnamon.  Then, for syrup, I can melt butter and add brown sugar, cocoa powder, peanut butter, cinnamon, and some water and cook together.  Drizzle on pancakes and dust with confectioner sugar. 
Better and naughtier, but I have to get lectures and readings together for Monday's class.  Sleeping off a sugar rush isn't really in the schedule. 
See Also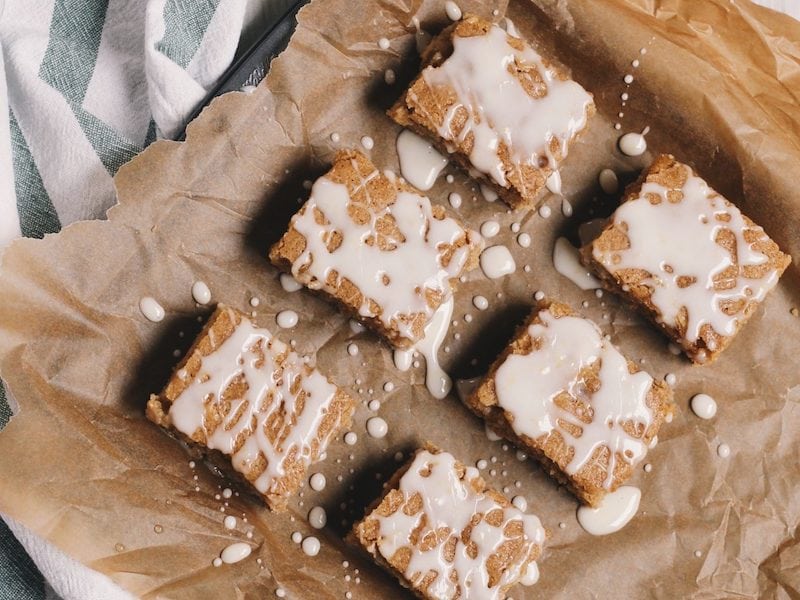 So, let's try a happy medium between not too sweet and maybe more playful than naughty. . .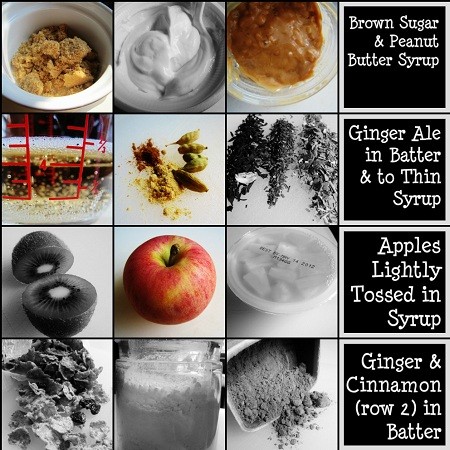 With my mandolin, I can make apple fries and in a bowl mix together ginger ale, pancake mix, ginger, and cinnamon.  Melt butter in a pan, cook the pancakes, put pancakes on some aluminum foil, and keep warm in the oven.  In the same pan, melt more butter and add brown sugar, peanut butter, ginger ale, and the apples.  Cook till syrupy.  Then, remove pancakes from the oven, put on a plate, drizzle with peanut butter and apple syrup.  Serve with cardamom black tea. 
If you want to know what that process looks like, it looks like this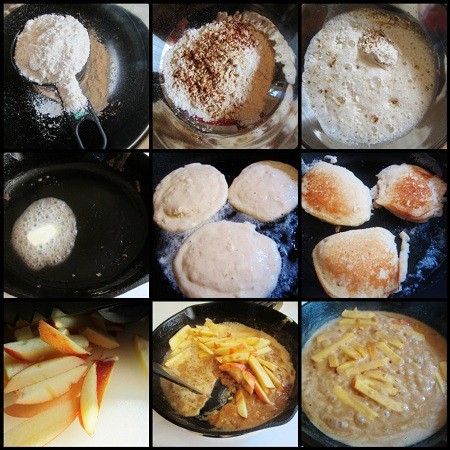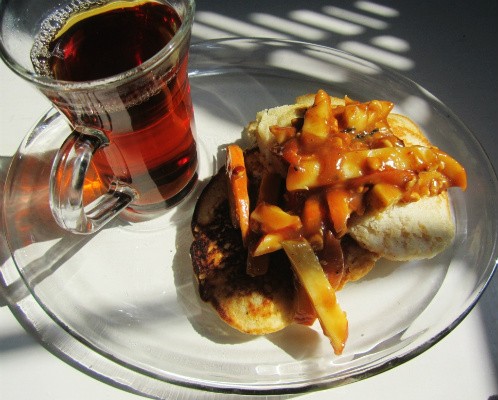 What would you have done?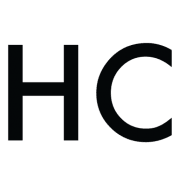 K.M. Robbins
Kate is a food voyeur and a crazed culinary: she's becoming more and more belly driven. She once had to explain to an employee at Best Buy that she was looking for a camera for taking covert pictures of food in restaurants that might have soft lighting. And, since there is really no other treatment for her condition, she decided to blog about it.