This protein packed dish is refreshing as a summer meal and includes sweet mango, creamy avocado, and crunchy macadamia nuts for the perfect flavors and textures to enhance the marinate ahi tuna.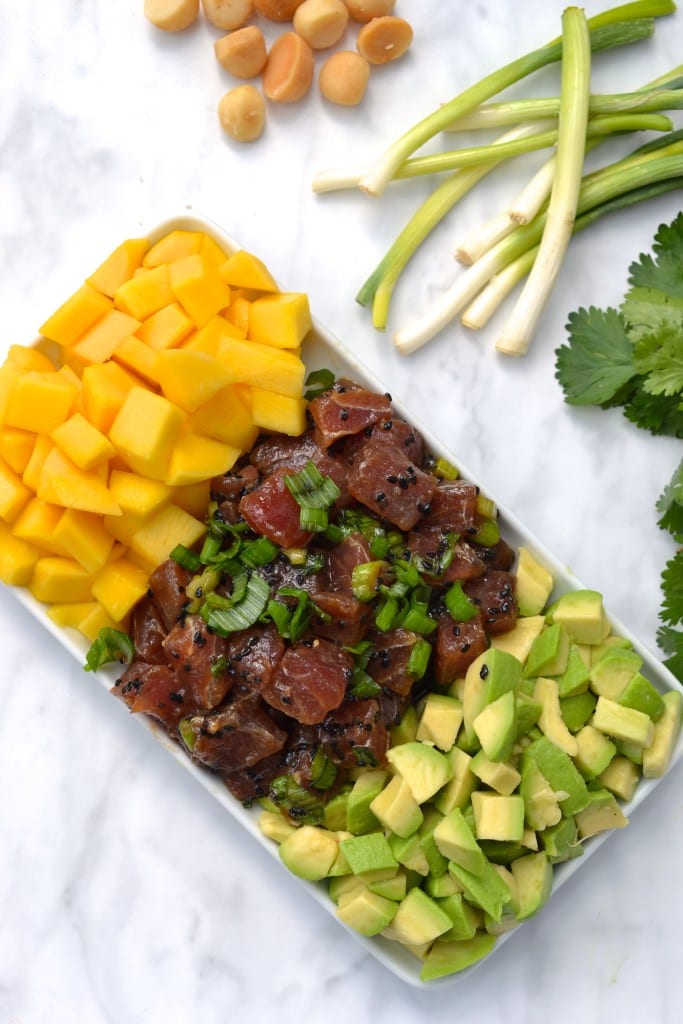 Tuna is hands down my favourite fish. It can take on so many different forms and is delicious whether it's served raw, seared or even canned. I think that a good piece of sashimi grade tuna is always worth paying up for, when it's high quality it practically melts in your mouth.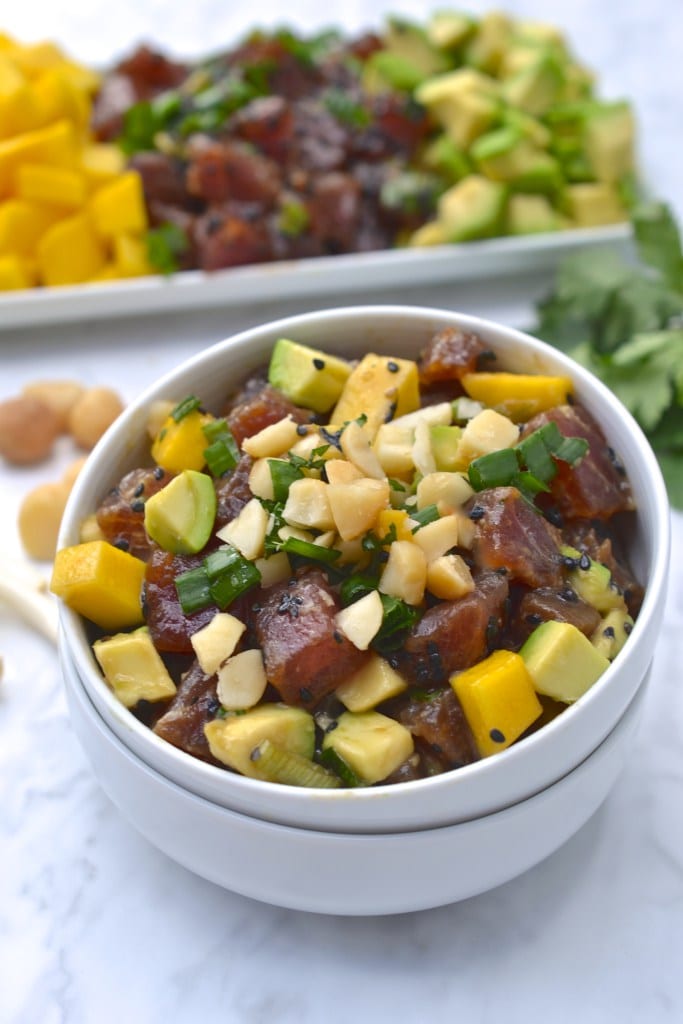 I absolutely love the simplicity of tuna poke, the flavours are very clean with the marinade giving the tuna a fresh flavour without overpowering the other ingredients. Tuna poke is a dish from Hawaii which traditionally consists of just pieces of marinated tuna, but in this recipe I've added sweet mango, avocado for some creaminess and macadamia nuts which add a delicious buttery crunch.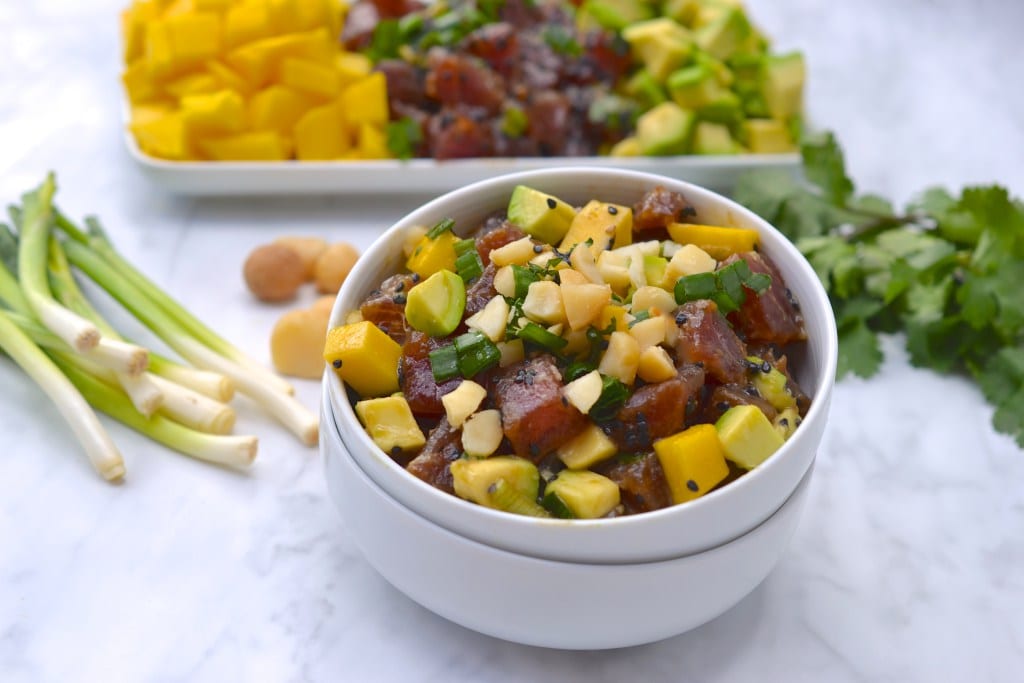 See Also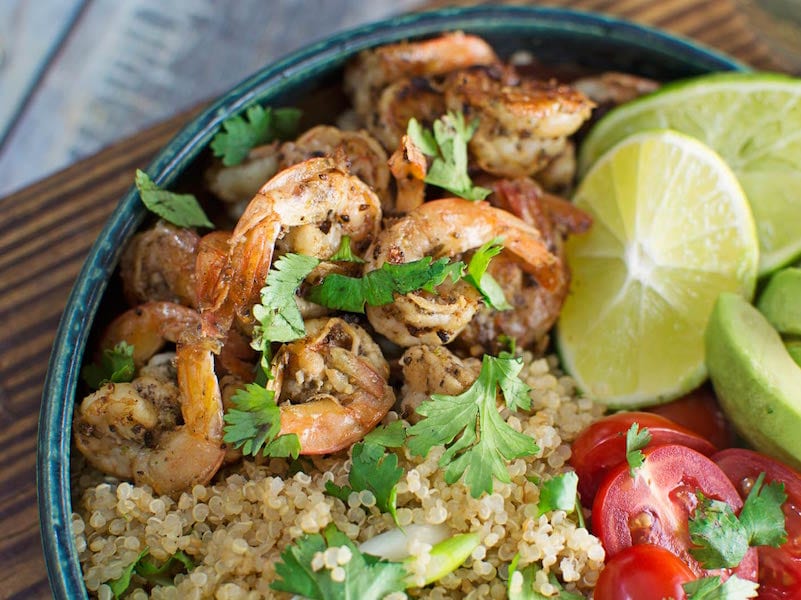 Unlike meat which can often marinate for up to a day in advance, I don't suggest marinating the tuna for any longer than 3 hours as the tamari will begin to change the texture of the soft fish.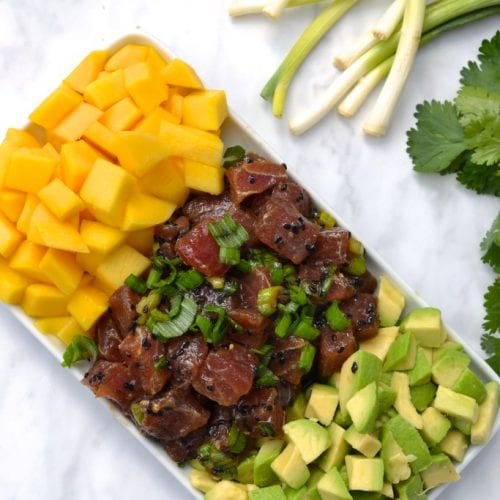 Carmen Sturdy
Ingredients
350

grams

/ 12 ounces Tuna

2

tbsp

sesame oil

¼

cup

tamari

1/3

cup

spring onions

chopped

1

tbsp

sesame seeds

1

cup

avocado

1

cup

mango

¼

cup

macadamia nuts

chopped

1

tbsp

spring onions
Instructions
Cut the tuna into small bite sized cubes and place in a bowl

In a bowl whisk together the sesame oil, tamari, spring onions and sesame seeds. Pour over the tuna and allow to marinate in the fridge for 1-2 hours.

Peel the mango and cut it into small bite sizes cubes. Wait until just before serving to cut up the avocado so the color stays bright.

After 2 hours, combine the tuna, avocado, mango and chopped macadamia nuts. Top with spring onions and serve.
Carmen Sturdy
Carmen discovered the Specific Carbohydrate Diet (a diet free from grains, gluten, refined sugar, processed food, lactose and soya) after being diagnosed with an autoimmune disease 2 years ago. She now lives symptom and medication free thanks to the diet. She created Every Last Bite to share healthy recipes and show people that no matter how restricting your diet, you can still enjoy delicious food.