This simple cocktail, or virgin tea, recipe is a true crowd pleaser and easy to make pitchers of ahead of time, ice and serve at a party.


As a proud healthy hedonist and maker of kale margaritas, I decided I should probably be playing around a bit more with bourbon, bitters and the like.
But what gets in the way of my attention to cocktail detail is practicality. For a date night, it just seems like a hassle to whip up 3 types of infused this and that to create something intricate and swoon-worthy. And let's be real, mixing bespoke concoctions to order for more than ten people doesn't exactly sound fun either.
Perhaps there is something to be said for letting creativity flow freely through a martini shaker, even if it leaves your kitchen counter tops sticky and your guests' stomachs dangerously absent of whole foods.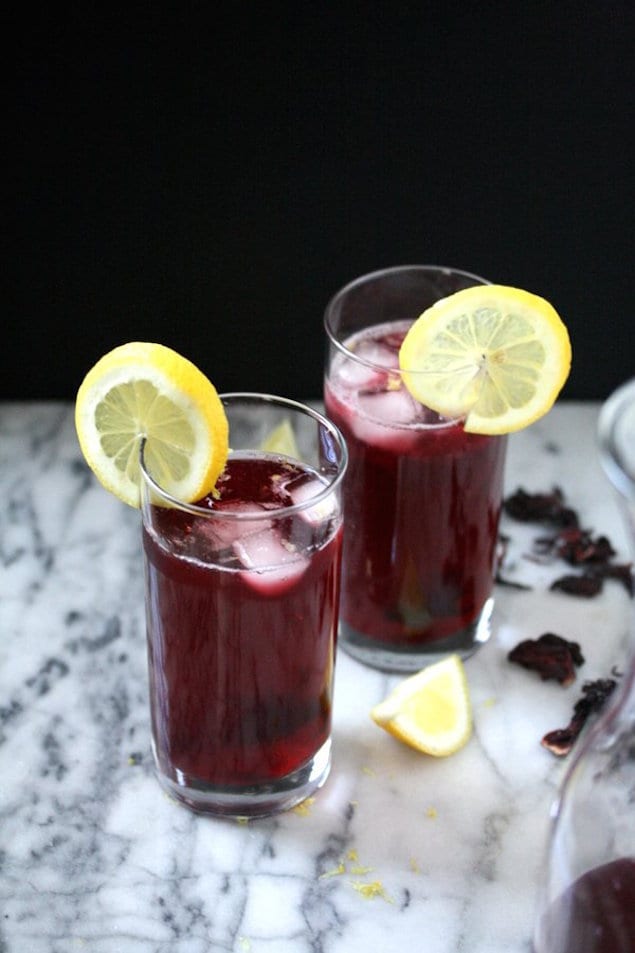 So this year, in an effort to be less of a simple syrup scrooge, I decided to make a fun cocktail of my own creation: these hibiscus tea Arnold Palmers.
A few weeks ago I met up with my friend Kim to talk about making a career transition into the food industry. And as a thank you for the hand holding, she brought me a jam jar full of dried hibiscus petals from her recent trip to Mexico.
I'm embarrassed to say that for all the hibiscus kombucha I consume, I had never worked with it at home. Luckily, unlocking the floral, white-couch crushing power of these little petals turned out to be extremely easy and fun. I've been keeping a stash of fresh hibiscus tea in the fridge ever since. And on a night I was feeling particularly compelled to fight my old lady ways, I combined it with fresh lemon juice, a sensible amount of maple syrup, and VODKA for a boozy spin on the classic Arnold Palmer cocktail.
See Also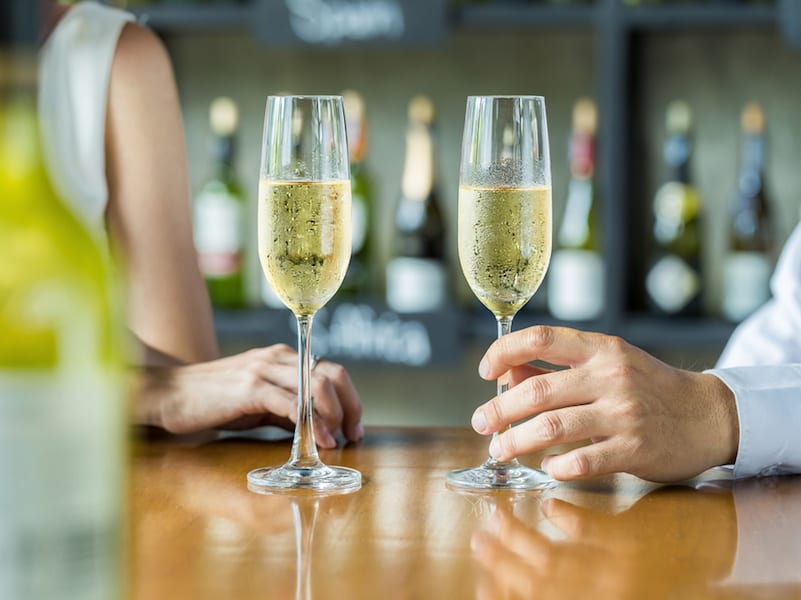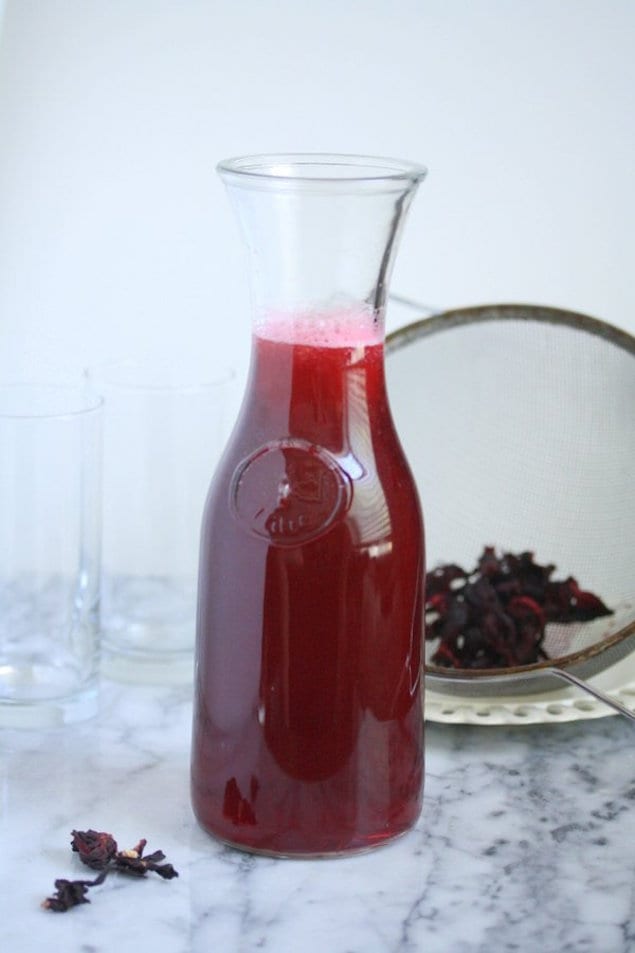 If you're looking for a jazzy summer cocktail (especially one that can easily fuel a crowd of bespoke cocktail lovers), then these Arnold Palmers with hibiscus tea recipe is your ticket. Just pour a pitcher, take a sip, and let someone else worry about what's for lunch.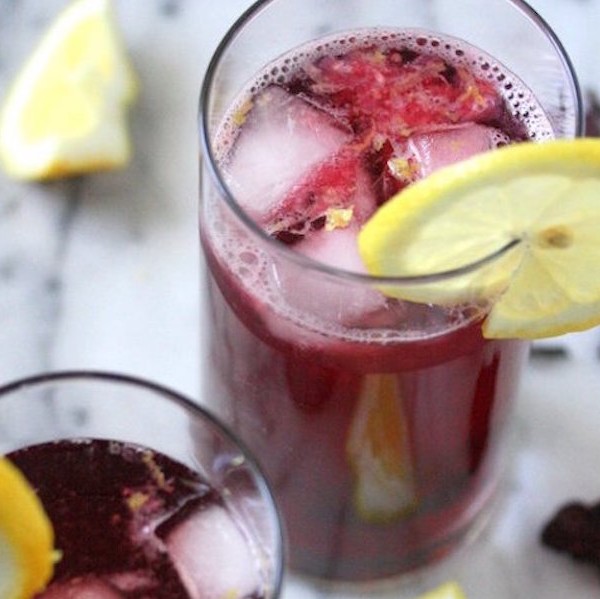 Phoebe Lapine
Ingredients
8

cups

water

divided

½

cup

dried hibiscus petals

1/4

cup

maple syrup

½

cup

lemon juice

½

cup

vodka

optional

Lemon zest and additional wedges

for garnish
Instructions
Bring 4 cups water to boil. Place the hibiscus and maple syrup in a carafe or heatproof bowl and pour the hot water over. Steep the hibiscus for 15 minutes.

Strain the tea mixture. Add the remaining cold water, lemon juice, and vodka (if using). Chill until ready to serve.

Pour the Arnold Palmers over ice and garnish with lemon zest and wedges.
Notes
If you're adding booze, you may want a little more maple syrup.