Vermouth drinking is back with a delicious vengeance. Enjoy it neat or in your favorite cocktails with matching botanicals for a cool summer refresher.
Technically a type of wine, Vermouth is making a comeback and being enjoyed straight at vermouth dedicated establishments or mixed behind the bar into intriguing cocktails. The beverage is fortified and infused with a variety of botanicals so that each brand and bottle has a unique taste and flavor profile.
Expand your vermouth knowledge and try a few varieties, picking out the botanicals you recognize. Once you are able to pin point the flavors that are present you can create any cocktail that you think would pair with those aromas or notes. Vermouth should be served chilled or over ice for maximum enjoyment. Quick tip, once a bottle is open, treat it as you would any fortified wine and drink it within three weeks, stored in the fridge.
Made in the heart of France, La Quintinye Vermouth Royal has three different creations that call upon 37 unique botanicals to create their signature blends. We decided to go beyond the basic martini and create two cocktails perfect for a summer refresher.
Their first bottle, Extra-Dry, comes in at 17% abv with plenty of floral and citrus flavors that ends on an herbal note. We love this slightly chilled and enjoyed neat as a classy refresher.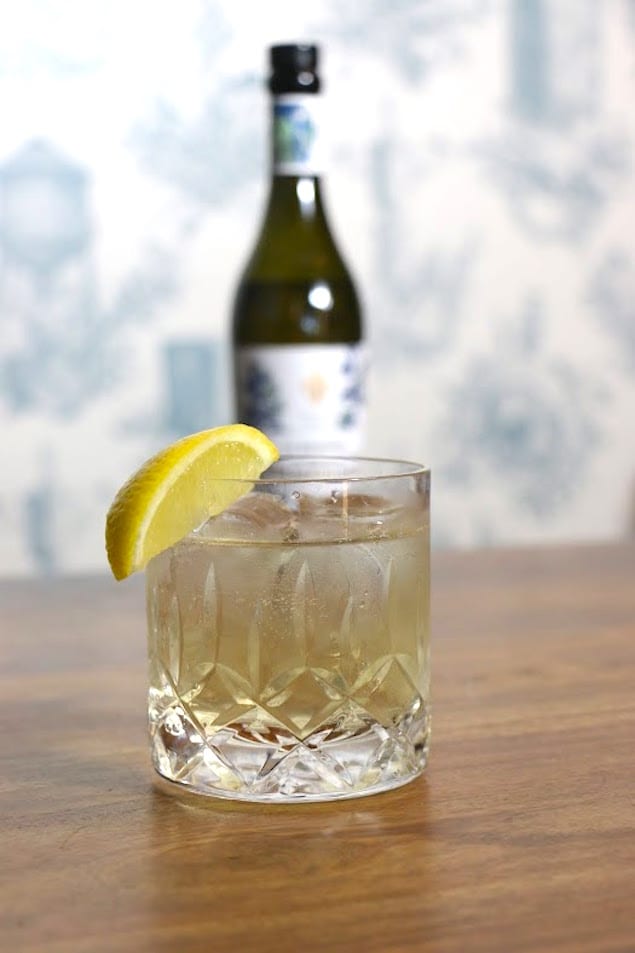 Next, we tried their 16% abv Blanc with a rich, almost buttery mouthfeel. On the sweeter side, this vermouth can stand up to heavier, creamy foods and refresh the palate with its citrus and warm spice flavors. For this bottle, we created a floral and tea cocktail that would also work well with the previous Extra-Dry. Elderflower syrup and citrus, along with the botanicals found in gin, makes for a well-balanced cocktail that would be great served as a punch.
Tea Time
Try this refreshing summer cocktail that can be made ahead and served in a punch bowl with floating elderflowers for a beautiful presentation.
Ingredients
2 parts La Quintinye Blanc Vermouth
2 parts Chamomile vanilla white tea (we used a bottled sparkling version, optional)
1 part Elderflower Syrup
1 part Gin
Lemon wedges for garnish
Instructions
Combine all ingredients and serve over ice with a slice of lemon.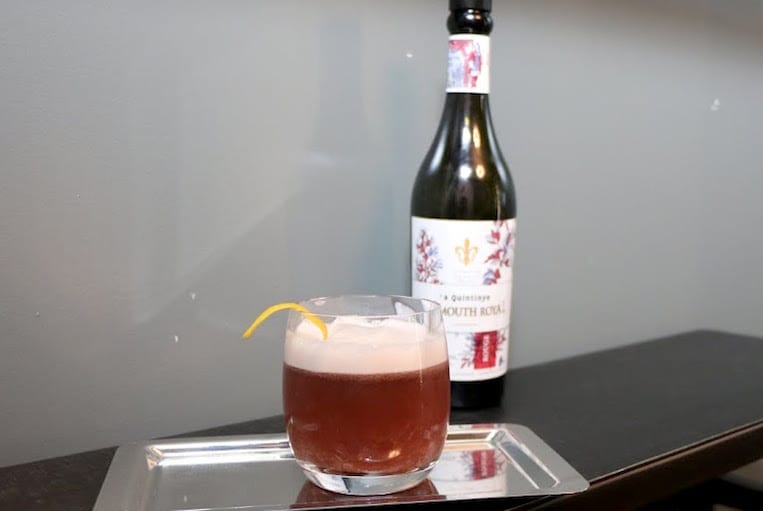 La Quintinye's Rouge vermouth, 16.5% abv, is a dark red-purple pour that reminded us immediately of a mulled wine that went a chilled route. This spiced, cool version with deep vanilla notes and plenty of chocolate-caramel flavors was a perfect match for our sweet summer cherries. Your favorite whiskey will mirror the spicy-sweet characteristics and then be brightened up by a splash of orange juice.
Manhattan Cherry Pickers
A play on a Manhattan cocktail, but with fresh summer flair, this drink is a frothy, refreshing delight that looks impressive, too.
Ingredients
⅓ cup Fresh cherries, washed and stem removed
⅓ ounce Fresh squeezed orange juice
⅓ ounces Whiskey (We used Woodford Reserve Bourbon)
¾ ounce La Quintinye Rouge Vermouth
1 Egg white (We used a pasteurized white, Safest Choice Eggs)
Ice
Instructions
Muddle the cherries, pits an all, in your shaker. Pits will be strained out later.
Add all ingredients, except for ice and egg white. Give a quick shake to combine and then strain out the pits.
Add the egg white and shake well for about one minute to froth.
Add ice and shake a few time to chill.
Strain into a glass and garnish with orange zest.