Summer Picnic in the Park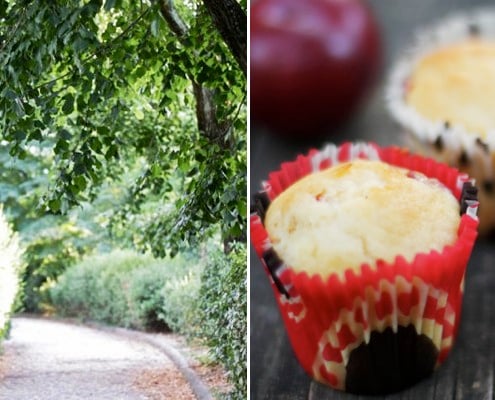 Still finding yourself in the city? Take a break, head for the park and pack Emiko Davies picnic cupcakes.
By Emiko Davies
When summer vacations are on everyone's minds but you're still in the office, what could be a better escape than heading to the park for a mid-week evening picnic with friends? Take advantage of long days and the cool and calm refuge of your favourite park, and you have the perfect setting for an aperitif picnic. Some light, easy dishes that travel well, chilled drinks, fresh fruit and some classy little cupcakes are all you need.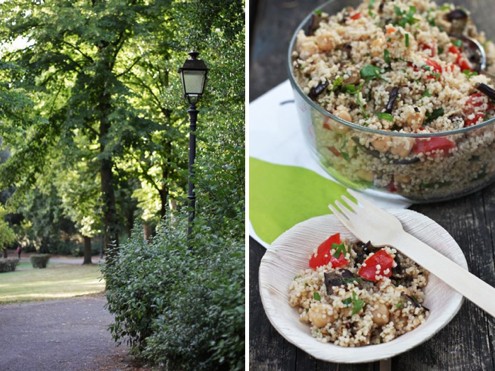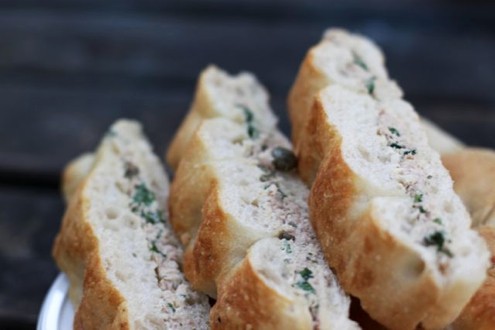 What about focaccia with a tuna, caper and mayonnaise filling or couscous salad with chickpeas and summer vegetables such as grilled eggplant and fresh ripe tomatoes – easy to throw together and easy to transport. The thinnest slices of prosciutto wrapped around grissini make for easy nibbling, especially if you have one hand busy with a glass of wine. Some nice juicy slices of cantaloupe go particularly well with the saltiness of the prosciutto.
A bowl of fresh summer stone fruits like apricots, nectarines and plums are a healthy and simple addition to the picnic, while plum, yoghurt and white chocolate cupcakes are an easy little treat.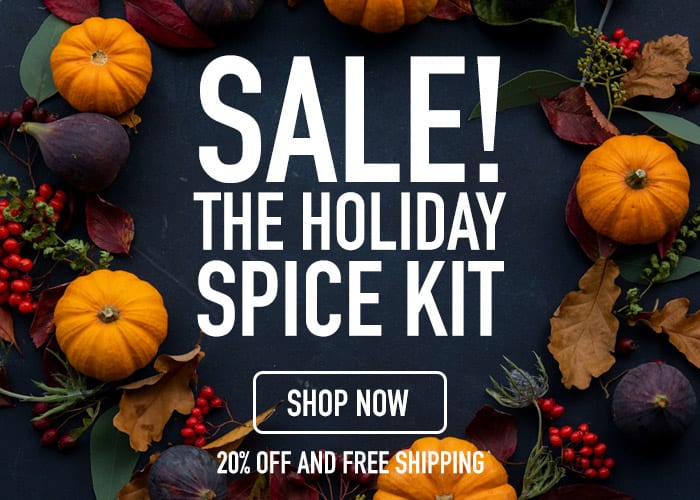 Then all you need is a picnic table, a picnic blanket, a cooler full of cold drinks (perhaps a nice prosecco) and you have the perfect recipe for a chilled summer evening.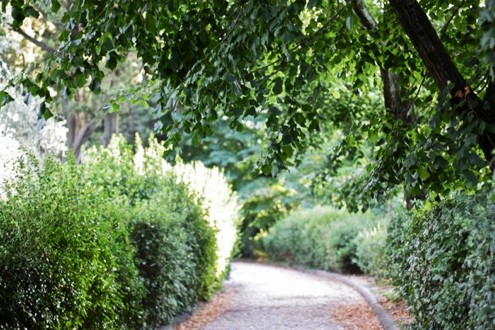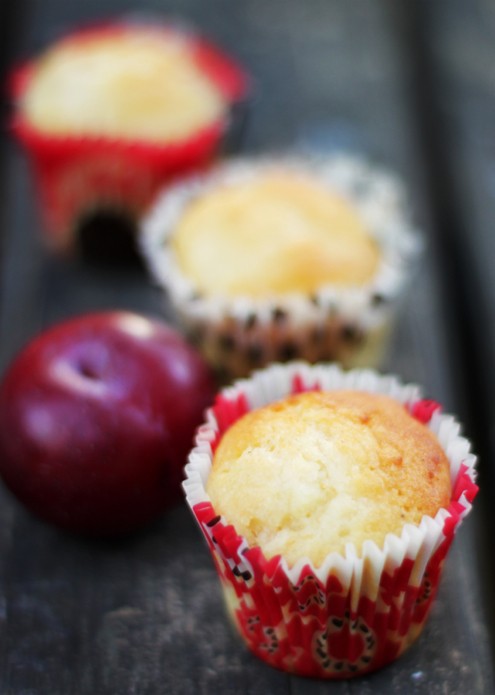 Plum, yogurt and white chocolate cupcakes
A light and spongy cupcake, perfect for taking on summer picnics.
Recipe Type:
Dessert, Snack
Serves:
Makes about 18 cupcakes
Ingredients
10 ½ ounces (300 gr) of plums, stoned and chopped
2 medium sized eggs
3 ½ ounces (100 gr) of butter, softened to room temperature
3 ½ ounces (100 gr) of plain yogurt
3 ½ ounces (100 gr) of white chocolate
3 ½ ounces (100 gr) of sugar
10 ½ ounces (300 gr) of flour
1 tsp baking powder
4 heaped tablespoons of icing sugar
Juice of ½ lemon
Water
Instructions
Preheat the oven to 350 F / 180 C.
Stone and roughly chop the plums with or without the skins on (I like to leave them in for flecks of colour). Set aside.
In a double broiler, melt the white chocolate gently and allow to cool slightly.
In a large bowl, beat the butter with the sugar. Add eggs, one at a time, and beat until the mixture is pale and fluffy. Add the flour and baking powder, mix until just combined, then fold in the yogurt, melted chocolate and chopped plums.
Place paper cupcake cases inside a muffin tin and fill each case two-thirds of the way with the mixture. Bake in the oven for about 20 minutes or until risen and golden on top. Allow to cool.
In the meantime, make a light syrupy glaze by mixing together the icing sugar and a squeeze of lemon juice. If it is too thick, add some water, one teaspoon at a time. It should be runny and will cover the tops of the cupcakes with a light, transparent sheen rather than a white icing.
When the cupcakes have cooled, top with the glaze. They are best eaten on the day, or at most, the day after baking – if they last that long!
Emiko Davies
Emiko Davies is a food writer, photographer and illustrator who Amanda Hesser calls the "Renaissance Woman for the Internet Era". She lived in Florence, Italy, for seven years where she nurtured her love of regional Italian cuisine and now calls Australia's food capital, Melbourne, her home.