Stockholm does street food with style – grab gourmet herring and artisan hot dogs on the go.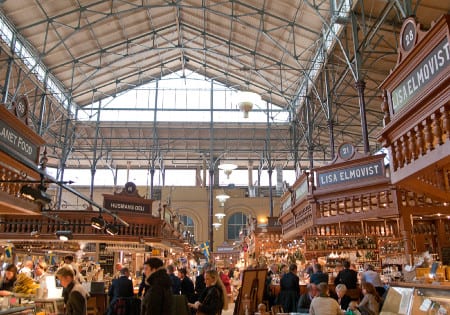 Food halls
Östermalmshallen at Östermalmstorg is jam packed with artisan bakeries, cheese specialists, seafood counters, vegetable and fruit markets, relaxed cafés and lunch restaurants – Sweden's most characteristic food produce in one spectacular 1888 building. Highlights? Andersson Fågel & Vilt's smoked reindeer heart and moose salami. And for Swedish seafood tradition, Lisa Elmqvist; pickled herring, cured salmon, whitefish roe and zinc laden, slippery belon oysters from the West Coast of Sweden.
Hötorgshallen at Hötorget is the epitome of Stockholm cosmopolitan bustle. Roll down the escalator from Hötorget for a quick herring sandwich at Kajsas Fisk, a Turkish burger at Izmir or a juicy, spicy merguez sandwich with ratatouille at La Gazelle. Swedish specialties? Bondens Matbod. Seafood? Melanders.
Neighbourhood favourites
Get yourself a bellyful of bargain basement Omega-3 at Strömmingskiosken near the metro stop at Slussen. You can munch on strömming (Baltic herring), fried or pickled on hard bread with mashed potatoes – straight from the counter of this fishy kiosk. Made to order and served fresh. Worth queuing for.
Östermalms Korvspecialist at Nybrogatan 55 is a tiny street stall, strategically located near Östermalmshallen, where every sausage lover's darling, owner Bruno, serves-up 40 types of sausage with sauerkraut, good mustard and his must-have secret sauces. Regulars order the classic Coburger Berzelii, hot merguez or a German Thüringer weisswurst, stick it in a half baguette with extras and shamelessly devour. Roger that.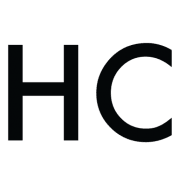 NORTH Festival
NORTH is the first ever Nordic Food Festival to be held in New York City. At NORTH, you will have the chance to taste the food from some of the most famous Nordic chefs, learn how to cook Nordic specialities and be inspired by master classes featuring the best of what the Nordic region has to offer.