If you're also looking for a dessert that's a little less naughty than usual, try these tasty chocolate meringues.
By Eleanor Jones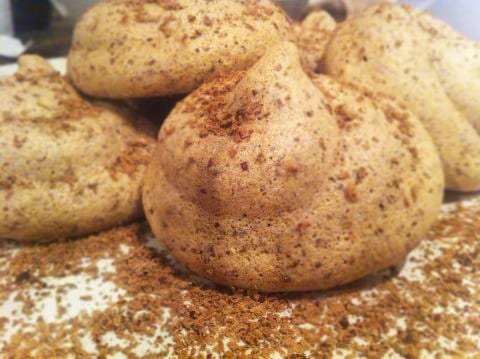 Chocolate Meringues
If you're also looking for a dessert that's a little less naughty than usual, try these tasty chocolate meringues.
Ingredients
3 egg whites
50g plain chocolate, grated
150g golden caster sugar
¼ tsp vanilla extract
1tbsp cocoa
Instructions
Preheat your oven to 140C.
Whisk the egg whites until stiff peaks form and you can tip the bowl upside down over your head without getting egg-shampooed.
Gradually whisk in the sugar until the mixture is thick and glossy.
Gently(!) fold in the chocolate and sifted cocoa, being careful to keep as much air in the mixture as possible.
Pipe or spoon your meringues onto a baking tray lined with greaseproof paper, and put them in the oven for 40 minutes.
Turn off the oven, with the meringues still inside, and leave them to cool.
Once the meringues are cooled, carefully peel them from the greaseproof paper, and enjoy!