Make a cool picnic punch that can be easily mixed on site and even served to the kiddos.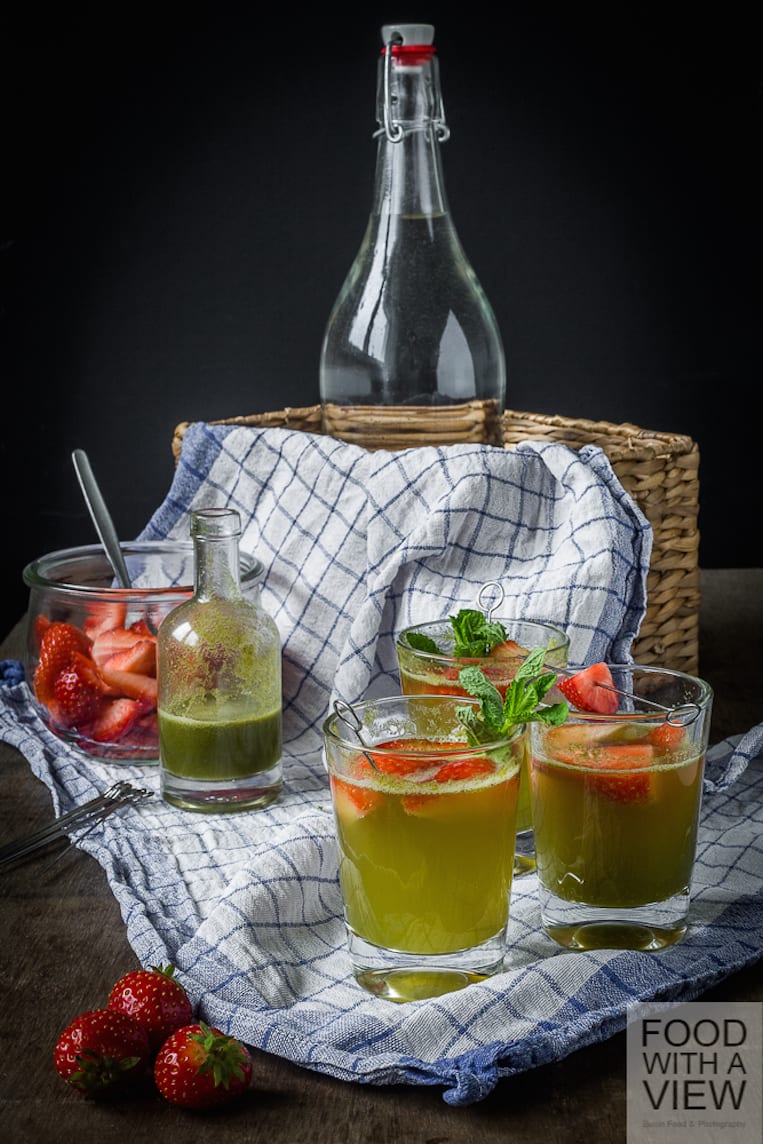 Do you remember cold fruit punch? It used to be a most popular party drink but it seems to be out of fashion since a while already. What a pity – the combination of fruit and cold beverages is not just refreshing but can also be combined in many different ways.
There's no punch like strawberry punch. It's delicious also in a non-alcoholic version with a little help of mint, ginger and lime.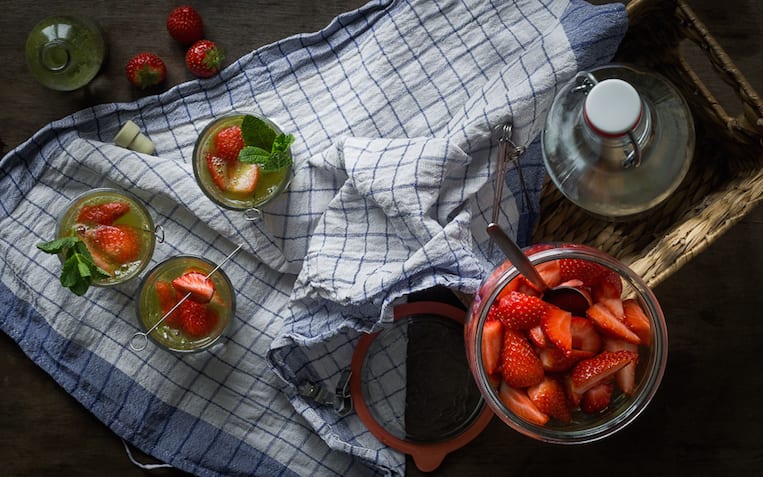 The best thing about this recipe might be that you can easily carry the punch ingredients separately in your basket and then mix it all together upon arrival, so that it tastes crisp and fresh.


Strawberry-Mint Picnic Punch
A little bottle with home-made mint, ginger & lime puree, some strawberries in a jar and cold beverages to fill up – you can take these few things anywhere and assemble your drinks where ever you will be having your pick-nick. If you prefer, for example for a party, you can also fill up the traditional way for adults with white wine & champagne – or you can offer both versions.
Author:
Claudia & Arne Hirschberger
Recipe Type:
Punch, Drink
Serves:
8 glasses of 200 ml
Ingredients
juice of 2 limes
2 tbsp. Raw sugar
1 slice of fresh ginger
leaves of 1-2 twigs of mint
500 g (17.6 ounces) strawberries
1.5 l (50 fluid ounces) tonic water
Instructions
With your handheld blender, finely mash lime juice, mint, sugar and ginger and pour through a fine sieve and into a small bottle.
Wash the strawberries and quarter. Put all into your picknick bag and don't forget about the beverages to add to the punch as well as some glasses and small skewers.
At your picknick, pour a little mint puree in each glass and add some strawberries. Fill up with tonic. The taste is refreshing thanks to lime and mint, and ginger adds a warm background which is a lovely match with strawberries. By the way: kids might prefer apple spritzer instead of tonic, so you might also take a bottle of the former with you.