Strawberry Buchteln Rolls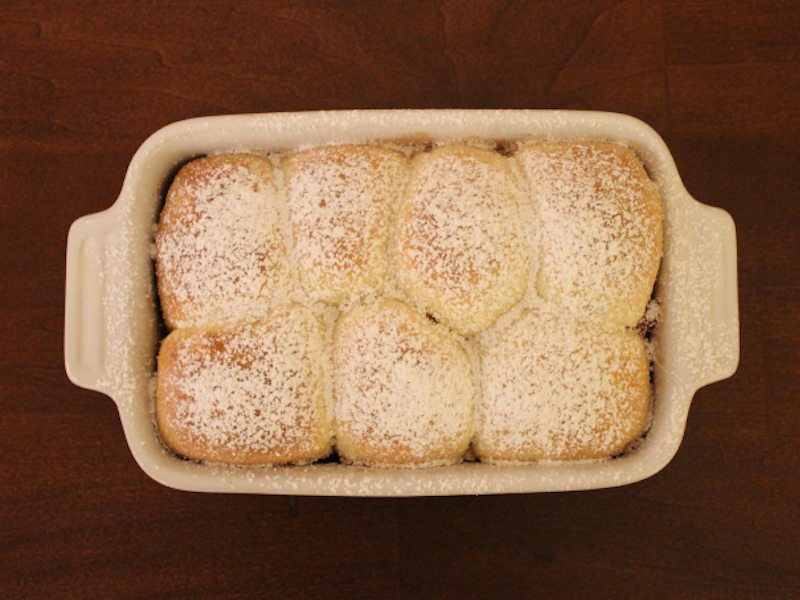 PARTNER POST: We've teamed up with Bonne Maman to bring you the best homemade breakfast and brunch recipes to show Mom you care this Mother's Day and all spring long.
Make Mom a pan of these strawberry preserve-filled European sweet rolls, buchteln. Serve with a Riesling sauce for added decadence.
If you need an excuse to have Champagne and Strawberries for breakfast – here it is!
Since we are pampering our mothers on Mother's Day, Phil suggested we go splash out completely for mum and pair our Buchteln with a decadent Riesling sauce.
Rather than using fresh strawberries, we opted for Bonne Maman Strawberry Preserves to add to the European direction we were going for.
The recipe is easy and the recipe can easily be made overnight and the dough left in the fridge before Mother's Day – to make life easier for all budding cooks / chefs!
Strawberries and Champagne for breakfast… OUI! There is no arguing with this recipe for Mother's Day.
GIVEAWAY!! How exciting – Enter to WIN the most exclusive Bonne Maman giveaway ever! Check out the link Bonne Maman Giveaway – Good Luck!
For more recipe ideas, check out these fun toasts.
See Also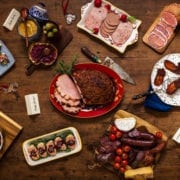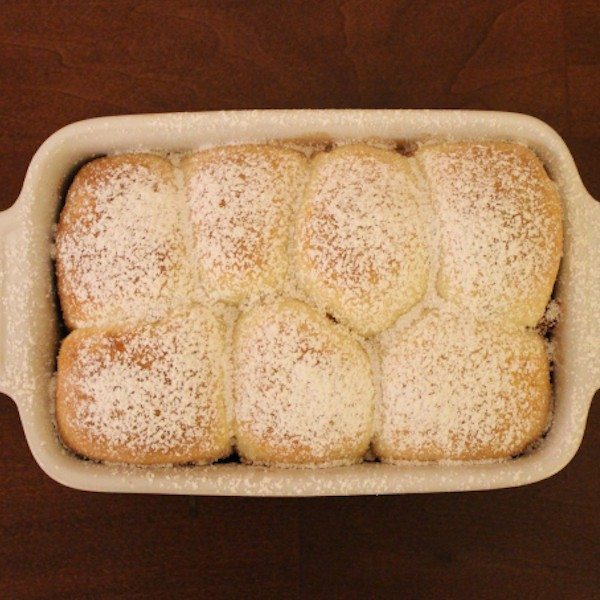 Strawberry Buchteln Rolls
Michelle Tchea
Ingredients
For the Buchteln:
1.5

tsp

dry yeast.

1/3

cup

+ 1.5 tbsp hand warm milk.

2

cups

flour.

1

stick of butter

melted.

5

tbsp

sugar.

1

egg + 1 egg yolk.

1/4

tsp

lemon zest.

1/3

jar strawberry jam.
For the Riesling sauce:
1

cup

of dry Riesling wine.

5

tbsp

sugar.

2

eggs.

Juice from half a lemon.
Instructions
Make the dough. In a large mixing bowl, dissolve the yeast in half of the milk and mix in a tbsp of the flour. Let rise in a warm place for 20 min. Add the rest of the milk, flour, half of the butter, sugar, eggs and lemon zest and knead a dough. Let rise for another 30 minutes. In the meantime, butter a baking dish.

Shape the Buchteln. Knead the dough again and cut into 10 (more or less) equal pieces. Flatten them into rounds and put a tsp of jam in the middle. Carefully fold them over once and close them, then fold over once more, so you get nice little packages. Dunk them in the remaining butter and place next to each other in the baking dish with the "seam" down. They can touch each other, but don't pack to tightly. Let them rest in a warm place for another 20 minutes, while heating the oven to 305 Fahrenheit.

Bake the Buchteln for about 20 minutes, until golden brown. Before baking them, brush with the remaining butter. In the meantime, make the sauce: Put the wine, eggs, lemon juice and sugar in a bowl. Over a hot water bath, whisk vigorously for 10 minutes until everything has combined to a thick foam.

Serve sauce and Buchteln together – either while still warm or cold.
Big thank you to Auerbach's Kitchen for helping me with this one!
Michelle Tchea
Michelle Tchea is a 4-time bestselling author. Her books include, Building a Perfect Meal, My Little SoHo Kitchen, Signature Dishes (Australia's Best) and Chefs Collective. Her work can be found in other leading luxury travel and food magazines including Travel+Leisure Asia, SMILE, NUVO Magazine and The Telegraph