Here's what we are sipping on this spring and our favorite spring foods to pair these bottles with. Hosting a spring soirée or Easter celebration? Take notes!

The Perfect Spring Aperitif: Noble Vines 515 Rosé $13
This might just be the ultimate happy hour or aperitif Rosé to kick off your gathering. Whether you are just walking in the door after a long day of work or to celebrate spring with friends, this bright, refreshing wine is the perfect pour. This 515 Rosé is dry and medium-bodied with hints of berries, citrus, and cherries, finishing on a full creamy note.

Whether you are serving easter appetizers or a spring brunch with smoked salmon and deviled eggs, this bubbly rosé is what you should be serving. Hailing from South Africa's Western Cape, this wine is fruity and refreshing with crispy acidity and a pleasantly dry finish.

Pair with Spring Risotto: Masseria Li Veli Valle d'Itria I.g.t. $18
This bright, straw colored wine comes with a perfect blend of tropical fruit and spice notes. With good acidity, it is the perfect balance to a rich, buttery risotto dotted with spring peas, asparagus and herbs.

Pair with Oysters on the Half Shell: Swanson Vineyards 2016 San Benito Pinot Grigio $21
Full of citrus and flower blossom aromas, this white wine is the perfect dry pairing to the mineral-flavors of raw oysters. Its fruity tastes bring great new life to the raw oysters.

Pair with Spring Salads: Noble Vines 152 Pinot Grigio $10
This 2015 vintage of Noble Vines 152 Pinot Grigio is the perfect pair with your next spring greens salad. With aromas of peach, green apple and citrus zest, its medium-bodied brings the perfect crisp acidity to the spicy and refreshing greens of spring. Let its minerality match the coolness of the season's salads.
Pair with Seafood Tapas: Raimat 2015 Rosé $15
Let this Rosé be your perfect spring sipper when you're enjoying simple tapas, especially ones with tuna or salmon. This pale pink wine has been farmed on desert land and is the perfect casual bottle for last minute bites or picnics.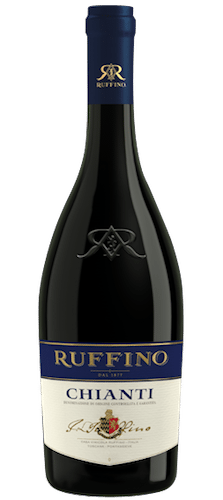 Pair with Easter Lamb: Ruffino Chianti DOCG 2014 $10
Easter is known as Pasqua in Italy and it is the first spring holiday when Italians celebrate the warmer days with grand feasts. Let this traditional fruit-forward Italian wine, served slightly chilled, pair with a traditional Easter lamb served with spring vegetables.

Pair with Spring Doughnuts: Ruffino Prosecco $15
Often at the Italian spring celebrations you will see struffoli, fried balls of dough drizzled with honey. If you're feeling festive, make the Italian version, or just go with your favorite fried doughnut with spring flavors. Pair with Ruffino Prosecco for a refreshing pair. Just as your palate is getting tired of the fried sweet, let the bubbly wine wash over your tongue.

Pair with Roasted Spring Vegetables: Frescobaldi Toscana Tenuta Frescobaldi di Castiglioni $25
Grab some radishes, spring onions, carrots, beans and small potatoes and you have the makings of a delicious roasted vegetable side. Then, add in Frescobaldi's ruby-red Castiglioni and you and your guests are in for a real treat. This Italian red wine has scents of all the red berries we think of as emerging in spring and finishes with warmer notes of cocoa, coffee and tobacco to compliment the flavors created when roasting seasonal vegetables.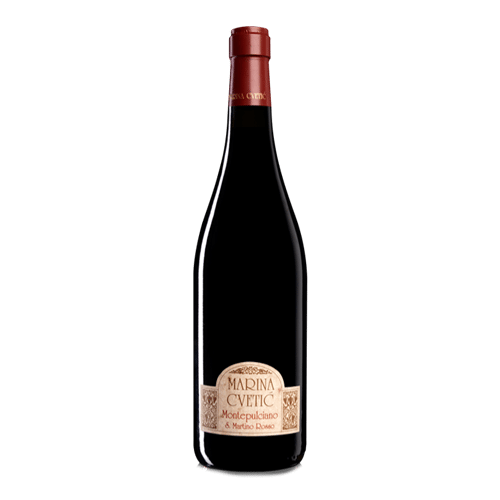 Pair with Glazed Ham: Marina Cvetic Montepulciano d'Abruzzo $28
Let this medium-bodied red from Masciarelli be the perfect pair to your citrus-glazed spring ham. Offering notes of ripe spring berries, flowers and warm vanilla and chocolate hints, this slightly spicy wine will be the perfect balance to a rich Easter ham.

Pair with Roasted Duck: Luce della Vite Lucente $30
A blend of Merlot and Sangiovese, this Italian wine with a vibrant purple color is the perfect pair to your next roasted spring duck. With a smooth palate and a mixture of fruit and spice notes, this wine can easily stand up to the gamey, fatty flavors of duck.
Pair with a Simple Spring Lunch: Villa Gemma Cerasuolo D'Abruzzo DOC
This easy-drinking red wine is perfect for the laid back feeling of spring. Meant to be served slightly chilled, let this Italian bottle be the perfect pair with casual cold cuts or a thin crust spring pizza.
Attached you can find the tech sheets; the SPR for the Chardonnay is 45$ and the SRP for the Cerasuolo is 15$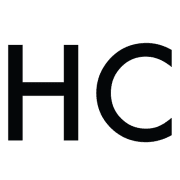 Honest Cooking
The Honest Cooking editorial team handpicks inspiring culinary stories to share with you that we think are beautiful. As an international online culinary magazine with the ambition to truly change the face of online food media we hope to create an inspiring place for serious culinary debate, salivating recipes, interesting food news and international food-fun.