Eli Shayotovich rolls out the barbecue, and introduces a chicken to a can of Oskar Blues Pale Ale.
Text And Photo By Eli Shayotovich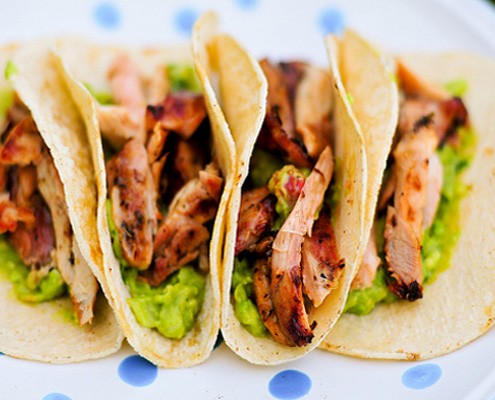 Regardless if it is winter or summer it's always time to start thinking about firing up the barbeque and enjoying some beers out on the deck. And why not take that old Beer Can Chicken recipe and kick it up a notch?
Print
Beer Can Chicken Tacos
This great barbecue recipe introduces a chicken to a can of beer.
Author:

Eli Shayotovich

Prep Time:

20 mins

Cook Time:

1 hour 40 mins

Total Time:

2 hours

Yield:

4

1

x
For The Chicken
One

4

–

5

pound (

1.81

–

2.27

kg) whole chicken
Olive Oil

1

can Oskar Blues Pale Ale (or any pale ale style craft beer that you can find in a can)

3 teaspoons

(

15 grams

) sea salt

1 1/2

(7.5 grams) teaspoons fresh black pepper

1 teaspoon

(

5 grams

) cumin

1 teaspoon

(

5 grams

) garlic powder

1

very large or

2

medium Vidalia onions

3

whole Jalapenos
More salt, pepper and olive oil to season peppers and onions
Flour or corn tortillas (whichever you prefer)
For The Pico De Gallo
6

Roma Tomatoes (diced)

1

can black beans (drained and rinsed)

1

Serrano chili (chopped fine)

1/2 cup

(

113.4 grams

) finely chopped red onion

1/4 cup

(

56.7 grams

) finely chopped fresh cilantro

1 teaspoon

(

5 grams

) Montreal spicy steak seasoning

1/2 teaspoon

(

2.5 grams

) ground cumin
Juice from

1

–

2

limes (depending how juicy they are)

1/4 cup

(

60

ml) San Luis Brewing Valle Especial beer (or any good Mexican-style lager you can find)
Salt to taste
Instructions
For The Chicken
Preheat grill to medium high heat.
Rinse chicken well and pat dry with paper towels. Combine all seasonings together in a small bowl. Rub chicken generously with olive oil inside and out. Gently lift the skin on breast and rub oil under it as well. Sprinkle seasonings inside, under skin, and outside of bird.
Slice jalapenos in half (remove seeds if you don't like it spicy). Slice onion into at least 1/4 inch thick slices. Drizzle both with olive oil and season with salt and pepper. Place on grill and cook for about 10 minutes until soft and charred. Remove and cover with foil.
Open the can and drink half the contents. Throwing it away is a crime in some countries. Once consumed remove the entire lid of the can with a can opener.
Place can into a BBQ can holder (you need one of these) and onto the BBQ. Place seasoned bird over can. Close the lid and cook for approximately 1 hour 15 minutes (or until done). During the cooking process rotate the bird a few times for even color.
Once done, remove and place on platter. Cover bird with a foil tent for approximately 15 minutes. While chicken is resting:
Chop up the previously BBQ'd grilled onions and peppers.
Grill the tortillas and keep warm.
Remove bird from beer can while keeping the remaining liquid in the can.
Shred all meat and place in large bowl or platter. Pour remaining beer over meat. Add the chopped onions and peppers to the meat mixture. Mix well and scoop into warmed tortillas.
Top with Beer Pico de Gallo or add your favorite garnish.
For The Pico De Gallo
Mix all ingredients above.
Chill at least 1 hour for flavors to incorporate.
Serve with Beer Can Chicken Tacos or as a dip with chips.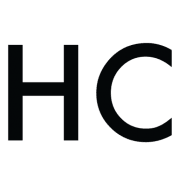 Eli Shayotovich
Eli Shayotovich believes beer is the elixir of the gods, and when looked at properly - through beer goggles perhaps - has changed the entire course of human history. He writes about the craft beer revolution for a myriad of websites and print publications.