Sponsored Post: We've teamed up with Eggland's Best to bring you delicious breakfast to dinner or dessert recipes using their nutrient-rich eggs.
This recipe for Spring Herbs and Smashed Eggs on Toast with butter is a quick and tasty way to satisfy your hunger, whether it be for breakfast, lunch, dinner or a snack.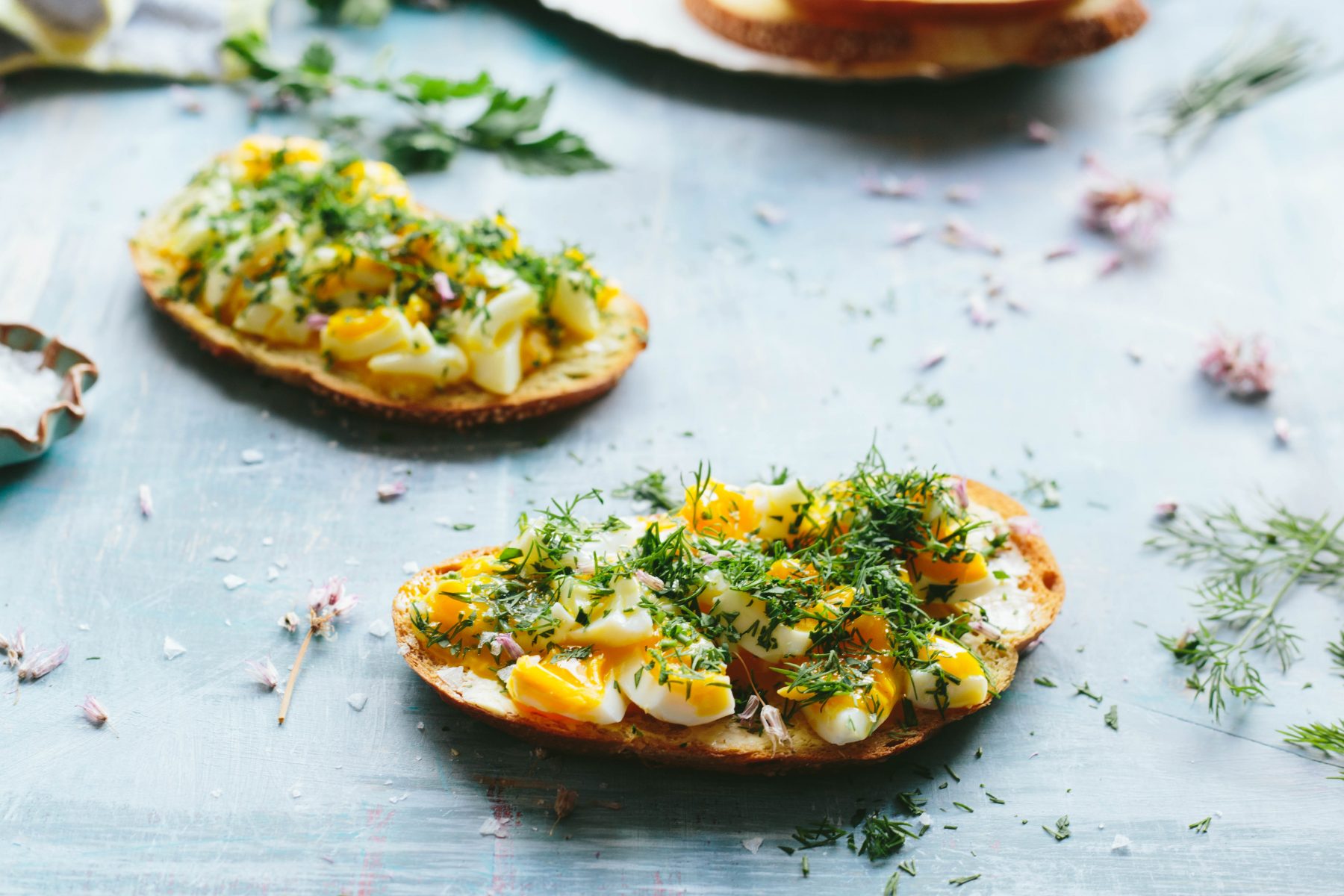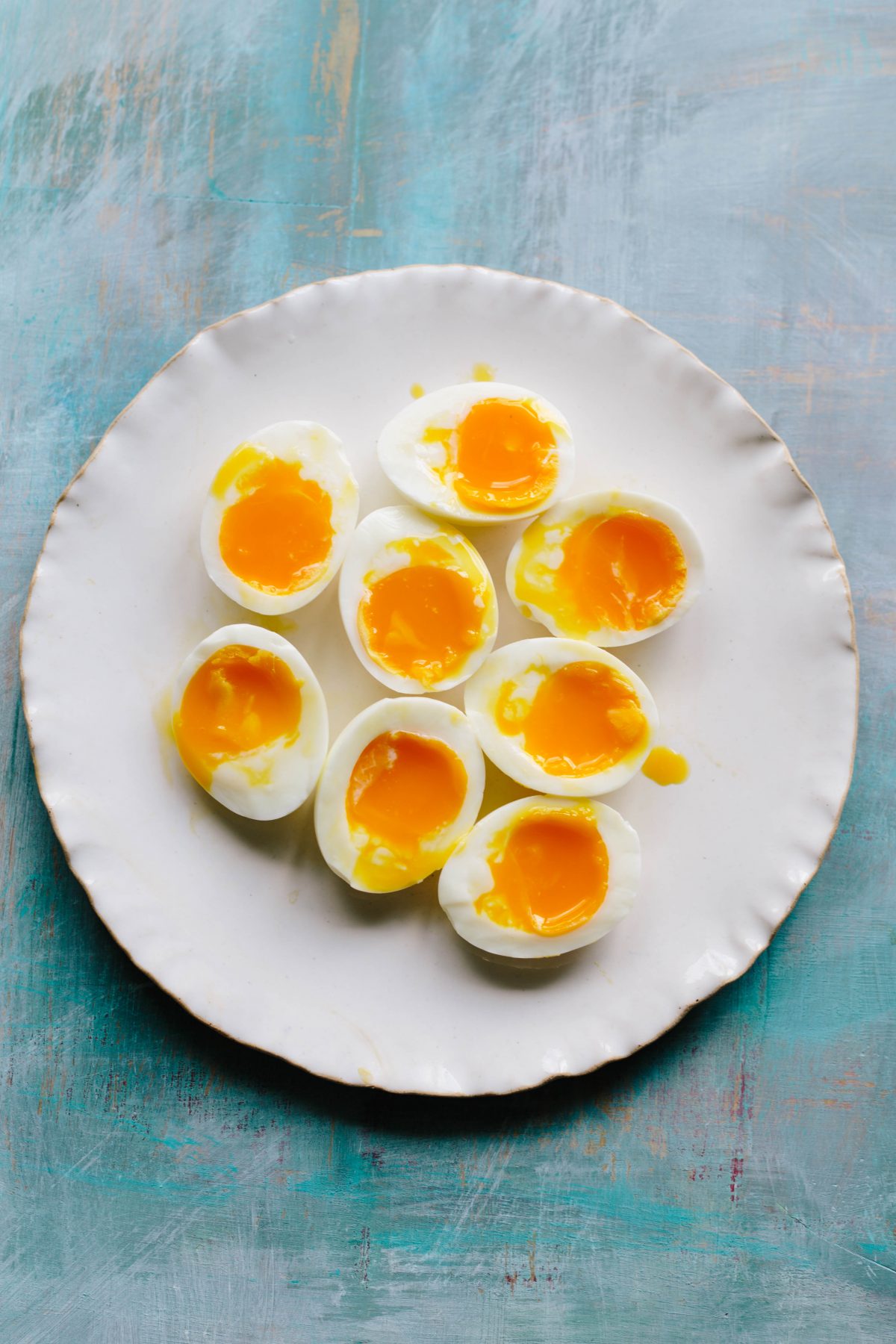 I could not be more excited that spring is finally here. It snowed at least four times this March, which is at least four times more than it should have. As the years go on, I'm realizing more and more that spring is actually my favorite season. I used to be very firm in my declaration that it was, in fact, summer, but I'm noticing that spring is always when I feel the most enthusiastic about life.
I love summer, but it carries this underlying tone of anxiety that comes from feeling pressured to take advantage of the season before it's over – do more, see more, make the most of it, or else you aren't doing it right. Spring, on the other hand, is full of excitement and anticipation of all the great things to come. There's nothing but hope and sunshine on the horizon, and next winter still feels so far away (because it is).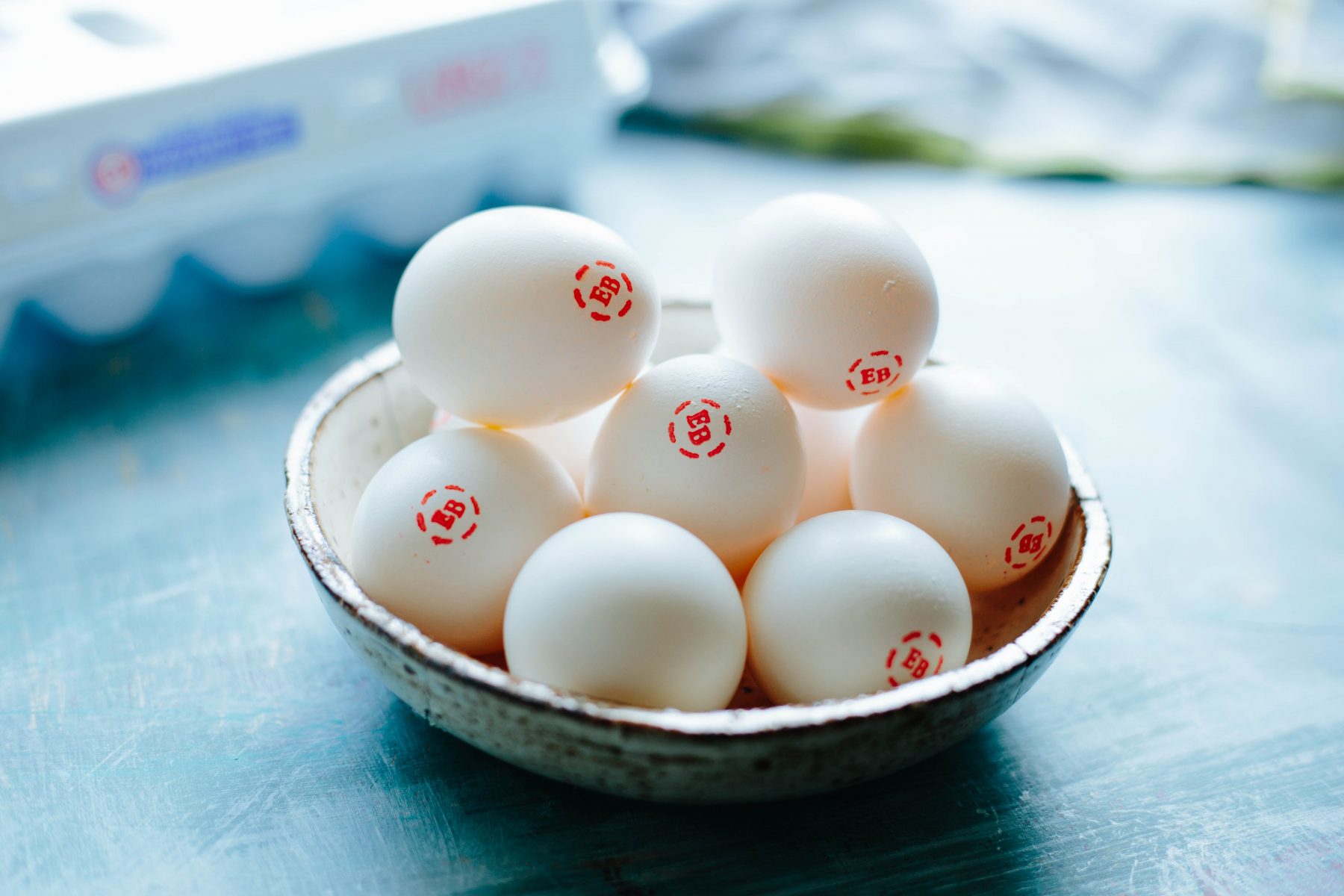 With spring comes the rebirth of my favorite warm weather hobby: gardening. The feeling of digging my hands in the dirt for the first time after a long, cold winter sends energy down my spine and up into my soul. I look forward to the day I can once again walk outside and pluck an entire meal out of my garden, but what I miss most during the winter is having a backyard full of fresh herbs to play with. Herbs have the power to turn even the simplest dish into something extraordinary, and growing them is so much more convenient than having to buy them from the grocery store.
Chives are one of the very first crops to emerge in my garden each spring, and they're also one of my favorite herbs to cook with. Parsley, dill, chervil and tarragon also thrive in the cool weather, and they each add their own element of flavor to whatever I'm cooking, like these smashed eggs on toast. Everyone loves eggs on buttered toast, but when you sprinkle an assortment of delicate spring herbs over the top, it gets taken to a whole new level.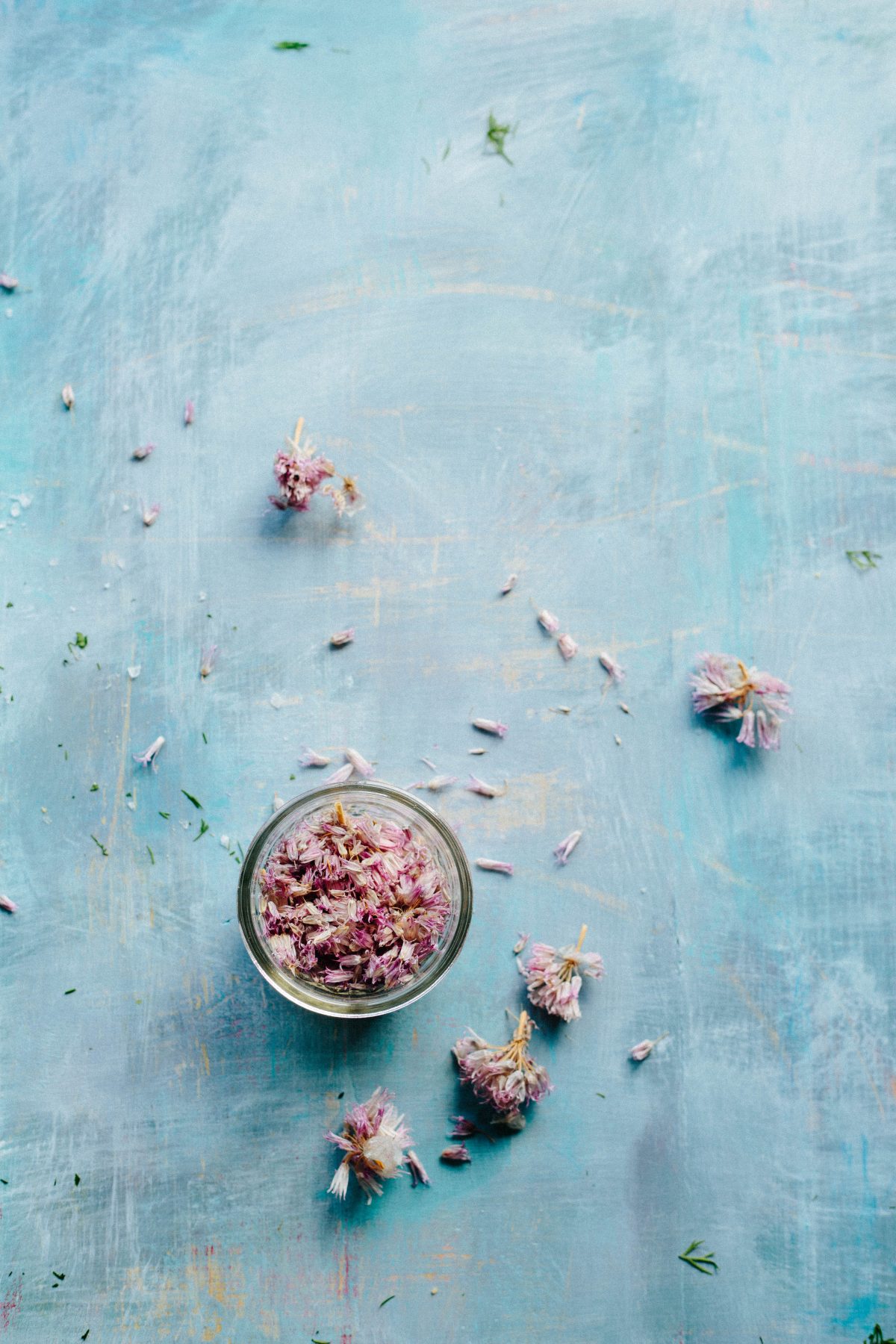 This recipe is so simple and yet so satisfying, which is why I think it's so great. I'm using Eggland's Best eggs because they're always consistent in their quality and flavor, plus they pack in more nutrition than regular grocery store eggs. Eggland's Best eggs contain more omega-3 fatty acids, DHA, folate, lutein, and vitamins B, D, E thanks to the nutrient dense, all vegetarian diet they use to feed their hens. Eggland's best also never uses any hormones, steroids or antibiotics, which is something that's very important to me when choosing brands to both cook and work with.
I never really cared much for hard boiled eggs, but I've recently become enamored with soft boiled eggs. The whites are perfectly cooked while the yolks stay soft, but tempered enough to take on a jammy, almost gel-like consistency. They have a luxurious, tongue coating texture that I can't seem to get enough of these days. I love smashing them into a piece of heavily buttered toast, and then showering them with flaky sea salt and all the fresh spring herbs I can get my hands on.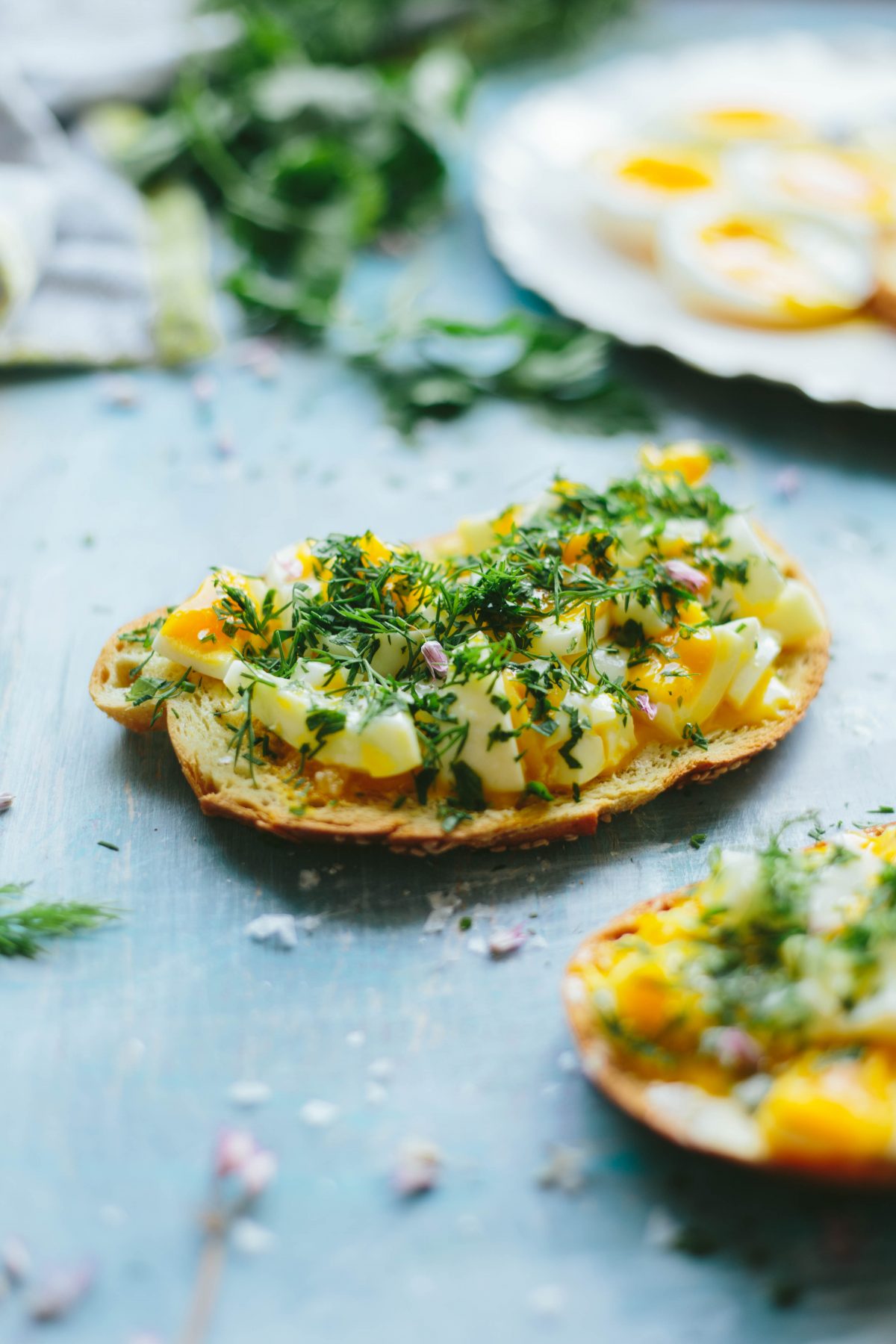 The more types of herbs you use, the better. Just be sure to stick to soft herbs like chives, parsley, dill, chervil, tarragon, and possibly even cilantro or mint (although I've never tried those last two). For best results, use at least two different types of herbs, particularly the chives, as their mild oniony flavor pairs especially well with the eggs. Avoid hardier herbs like rosemary, sage, oregano, and thyme, as they'll overpower this delicate dish.
Eggs are symbolic of spring, and this simple recipe captures the spirit of the season perfectly.