Tamara Novacoviç with a great and refreshing way to start your day.
By Tamara Novacoviç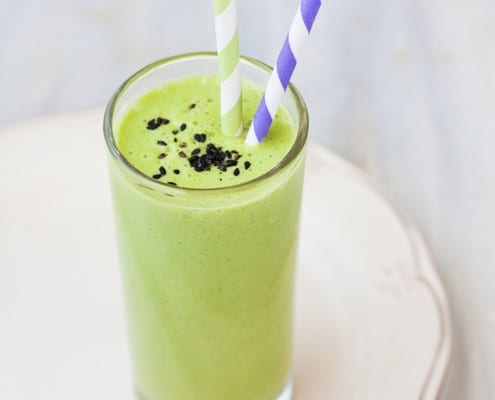 Are you a morning person? I am so not… but I like to have one of these when I wake up. Smoothies are my thing. And I believe a banana plus some honey is everyone's great foundation for a smoothie. Spinach is not a fruit, but it works super great in smoothies!
Yes, this drink is green and yes, it is healthy and yes, it's very much delicious! Spinach will add a healthy kick to it, bananas and honey will add great flavor. Oh, yes, and this spinach is 100 % pure organic, from my mom's new garden! I love it.  I added black sesame seeds, but you can go with whatever you like or have in your pantry.
See Also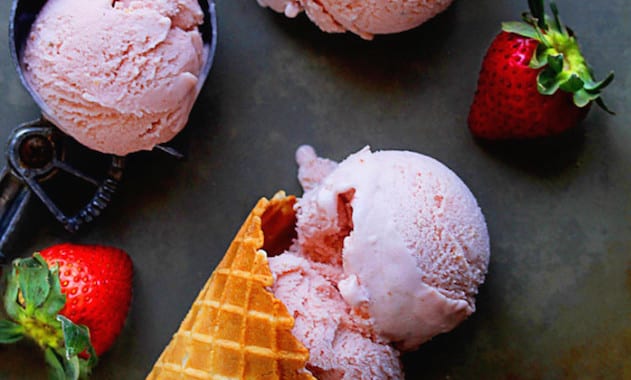 Great and refreshing way to start your day!
Recipe Type:
Drink, Breakfast
Ingredients
2 bananas
a handful of fresh spinach
1 cup yogurt
1 cup milk
seeds (I used black sesame)
3 tbsp honey
Instructions
Put everything into a blender and puree.
Sprinkle with seeds.
Serve cold.
You can add some ice cubes.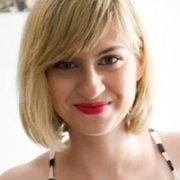 Tamara Novakoviç
Tamara Novakovic is a passionate self-taught cook, food blogger, freelance food writer and photographer behind bite-my-cake.blogspot.com. Her life journey has led her through Faculty of Humanities in Zagreb, Croatia to discovering passion for making cakes. She is currently a weekly food columnist for Croatian newspaper V magazine and food magazine Repete.