Serve this soup over rice for a comforting dinner or pour it into a mug for a warming snack anytime.
By Preethi Vemu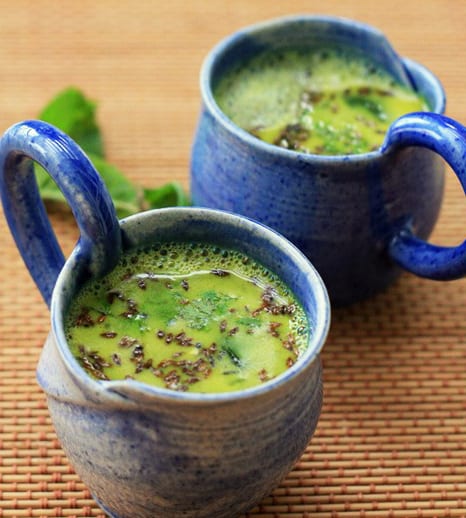 Spicy Lemon Lentil Soup
Serve this soup over rice for a comforting dinner or pour it into a mug for a warming snack anytime.
Ingredients
Toor Dal (yellow lentils) – ¼ C
Coconut milk – ¼ C
Green Chillies – 2 , slit in halves
Turmeric – a pinch
Salt – To taste
Water – 2 C
Lemon juice – ¼ C
For the tempering
Ghee – 1 Tsp
Mustard seeds – ½ Tsp
Cumin seeds – ½ Tsp
Asafoetida – a pinch, optional
Coriander leaves – a handful, for garnish
Instructions
In a pressure cooker, boil the lentils till they are cooked.
Mash the cooked lentils for a better body for the soup.
Once done, pour the cooked lentils in a cooking pan, add the water and turmeric and bring to a boil.
Add the coconut milk, the cut chillies and the salt and boil this for another couple of min on medium flame. Keep aside.
Prepare the tempering by heating the ghee in another cooking dish and adding the mustard, cumin and asafoetida.
Pour the tempering on the cooked soup, and top this with the lemon juice. Garnish with chopped coriander leaves.
Serve hot.
Preethi Vemu
Preethi loves tea, animals, food and her Kindle. When she is not busy being a geek, she dreams about seeing her name in print media some day . An avid reader and an amateur food photographer, Preethi lives in Hyderabad, India with her husband who is subjected to all her culinary experiments.