This vegetarian meal in one deep dish straight out of the oven. An easy weeknight dinner!
Recipe by Fina Cardwell
This spicy cauliflower and broccoli gratin is great on its own, or it can be a comforting side dish. Enjoy!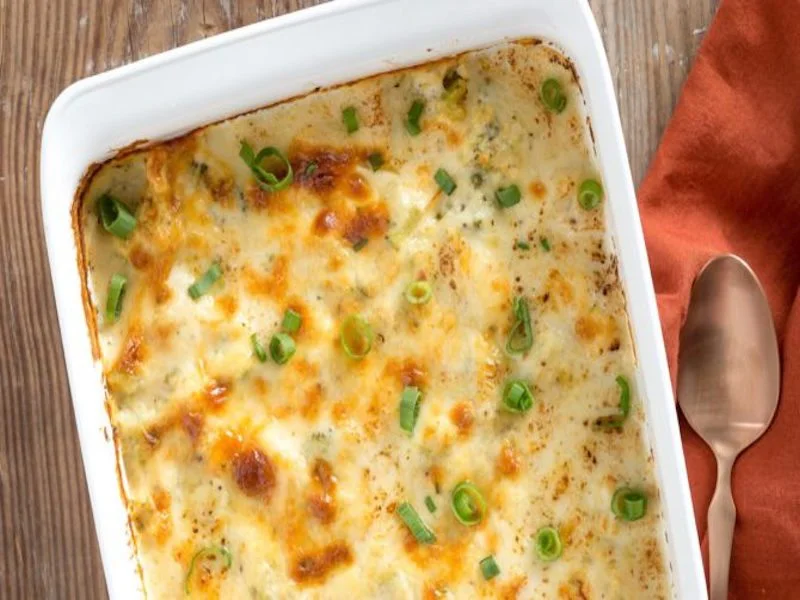 Mark Boughton Photography / styling by Teresa Blackburn
This article has been posted with permission and originally appeared as, "Spicy Cauliflower and Broccoli Gratin" on Relish.

Spicy Cauliflower and Broccoli Gratin
Ingredients
¼cup (1/2 stick) butter
¼cup all-purpose flour
2cups 2 percent reduced-fat milk
2teaspoons spicy brown mustard
¼teaspoon salt
¼teaspoon pepper
¼teaspoon cayenne pepper
1½cups shredded jalapeno cheddar cheese
2 (12-oz) bags frozen broccoli and cauliflower blend
½cup chopped green onions
Instructions
Preheat oven to 400°F. In a medium saucepan, melt butter over medium heat. Add flour and cook, stirring, about 1 minute. Slowly stir in milk. Bring to a simmer.
Stir in mustard, salt, pepper and cayenne pepper. Add 1¼ cups cheese, a little at a time, stirring after each addition until melted. Remove from heat.
Arrange broccoli and cauliflower blend in an 8-inch square casserole dish. Pour sauce over top. Sprinkle with an additional ¼ cup cheese.
Bake 30 minutes, or until cheese is bubbly and browned on top. Sprinkle with green onions.