These spiced up plums are simple, fresh and just a tad on the sassy side.By Alisha Randell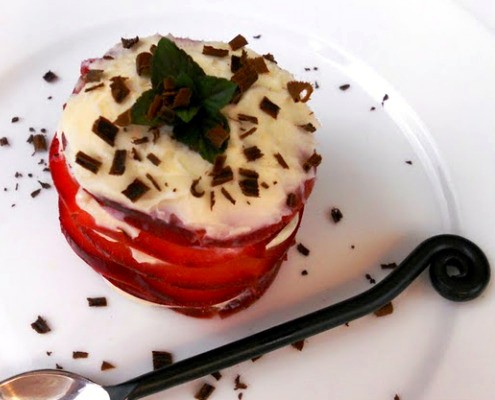 This is a perfect fruit and cheese pairing that will do nicely at a holiday table, or while entertaining guests. After all we all do indulge, at least a wee bit during these months. This dessert however has a bit of holiday sparkle with, let's just say a tad less caloric overload.
The warming spices have an aroma that just instantly relaxes and brings us to thoughts of the Season. This is one dessert that is as much a pleasure to prepare as it is to eat. Or perhaps it is just me, the seduction of fall scents and warming thoughts that surround this Season?
See Also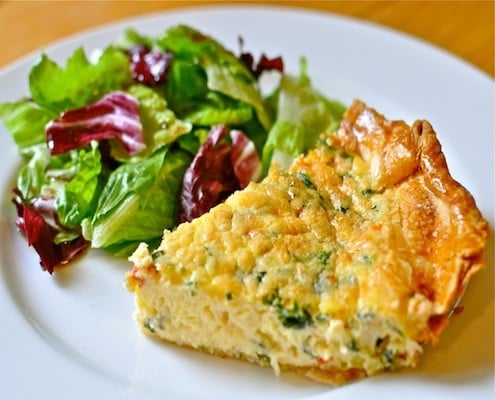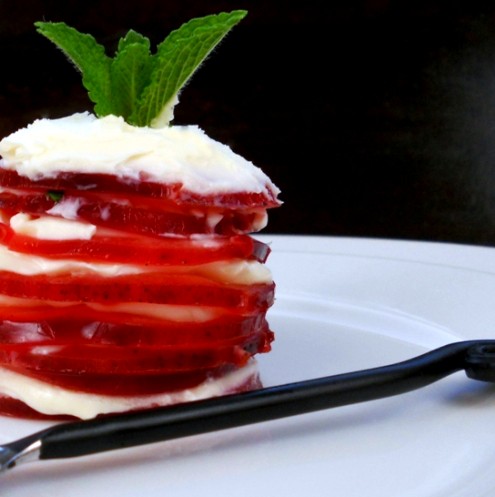 Spiced Rum Plum Stacks with Mascarpone
Deliciously sassy and boozed up plum and mascarpone dessert.
Ingredients
6 fresh plums
1 cup (236 ml) spiced rum
½ (118 ml)cup water
1 Tbs (15 ml) honey
1 tsp (5 ml) butter
1 tsp(5 ml) fresh lemon juice
1 vanilla bean, split
1 cinnamon stick
1 pinch nutmeg, ground
1 pinch cardamom, ground
6 oz (170 gr) mascarpone cheese
6 large mint leaves, chiffonade style
Additional mint leaves for garnish, optional
Cocoa shavings for garnesh, optional
Large saute pan with lid
Instructions
Core plums at the navel the same way you would core an apple, removing pit. Then slice plums horizontally.
In your saute pan add rum, water, butter, honey, lemon juice and spices. Bringing liquid just to a boil, reduce heat to medium/low and add plum slices.
Cover and simmer about 15 minutes.
Lay plums out individually on a clean dry surface and allow to cool to room temperature.
Layer mascarpone on each slice as if you were frosting a cake, then add a layer of mint chiffonade.
Re-stack plums and place a final layer of mascarpone on the top of each. Insert a toothpick through the center and allow to stand for a few minutes, then remove before serving.
Garnish with additional mint and cocoa shavings if desired.
Alisha Randell
Alisha Randell is a former Executive Chef turned Private Chef and Culinary Instructor. She is the Co-Creator/Author of The Ardent Epicure blog "An Ode to the Pleasures of Food". Growing up with a dad as a culinary guide, whom was as well an executive chef, food and seeing food as an art form has been a lifelong passion and exploration.