According to Robin Runner, this is by far the most delicious dessert bread you will ever taste.
By Robin Runner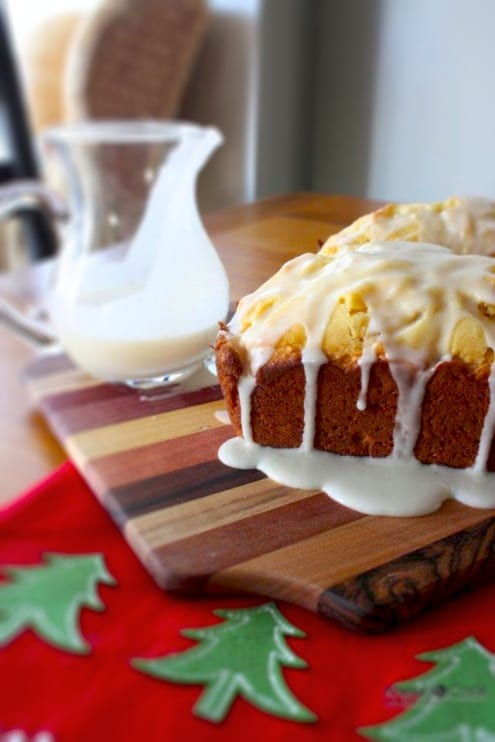 Eggnog bread with a rum glaze.
I make this each year to share with friends and neighbors. It is by far the most incredible dessert bread you will eat or give.
Recipe Type:
Dessert, Quick Bread, Gift-giving
Ingredients
2 eggs
1 and ½ cups of regular eggnog (not low fat)
2 tsp Spiced Rum
1 cup white sugar
1 teaspoon vanilla extract
½ cup butter @ room temperature
2¼ cup all purpose flour
1 package of instant French vanilla pudding mix
2 tsp baking powder
½ tsp salt
½ tsp ground nutmeg
Glaze:
1 cup sifted confectioners sugar
2 tsp eggnog
2 tbl Spiced Rum
⅛ tsp of ground nutmeg
Instructions
Preheat oven to 350.
Spray your loaf, muffin etc. pan with non stick spray with flour.
In your mixer using the paddle – mix together the eggs, eggnog, rum, sugar, vanilla and butter.
The butter will remain clumpy but that is just fine.
In a separate bowl, sift the flour, pudding mix, baking powder, salt and nutmeg.
Add the dry mixture to the wet and blend until incorporated.
Avoid over mixing. Again, the butter will remain clumpy and this is to be expected.
The butter will melt when cooking.
Pour into your prepared choice of pan(s).
Bake your mini loaves for approximately 30 minutes or until a toothpick comes out clean.
A regular loaf pan will take about 45-55 minutes.
Glaze instructions:
Whisk together and pour over your cooled eggnog bread.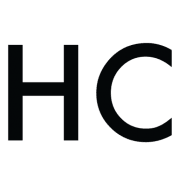 Robin Runner
Robin Runner is the blogger behind www.kneadtocook.com. She grew up around two of her greatest inspirations, her Italian grandmother and her aunt. Both believed in farm to table foods, purity in nature and love as the main ingredient for anything on their menu. Today, Robin is a strong advocate of farming and buying local ingredients, as well as composting to help repurpose food scraps into rich soil for our garden.