This asparagus caprese salad is the perfect dish for that time in between spring and summer.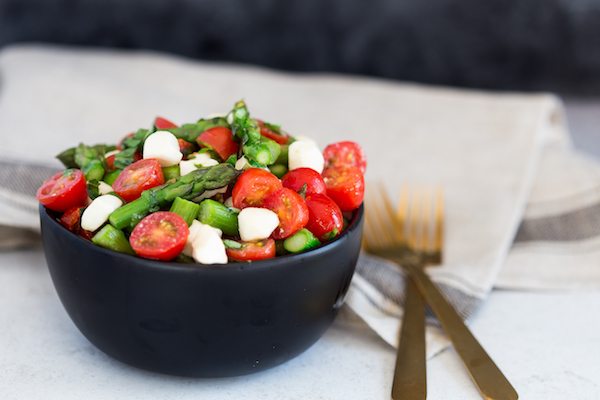 One thing that I just really love about spring and summer cooking is how delicious simple ingredients can be. This recipe has five (count 'em) FIVE ingredients and is SO good. All you need is fresh asparagus, fresh tomatoes, fresh mozzarella, basil, and olive oil and you're good to go! I think a splash of balsamic vinegar would be great in this too, but I left it out.
Regardless, this will be, without a doubt a spring and summer staple of mine.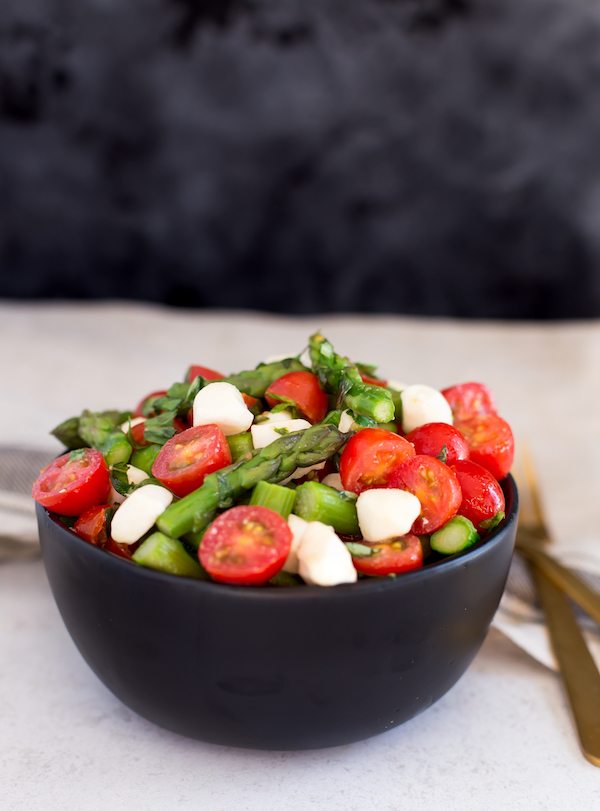 Taylor Kadlec
Taylor Kadlec is a lover of all things food including baking, cooking, and of course, eating. She is a self-taught baker and cook, and she shares her kitchen adventures on her blog Greens & Chocolate, where healthy cooking meets sinful indulgence.