A moreish autumn treat, devilishly delicious and fit for all ages.
By Jehanne Ali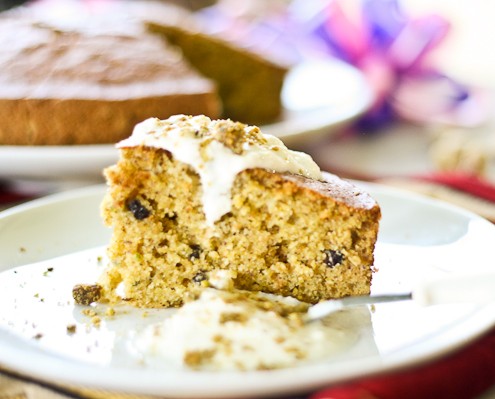 Pumpkin, being de rigeur of autumnal season, must be aplenty these days and I bet has taken its royal place once again in most kitchens. But believe you me, it has crawled its way into my kitchen only recently as part of my baby's weaning regime as I used to detest its mere existence with a passion. Till date I couldn't fathom why I never wanted to even try a single morsel of pumpkin in the past, be it in desserts or savouries. Thanks to my enthusiastic experiments with baby food and having to try them before feeding my precious one, I discovered something magical. I actually love pumpkins.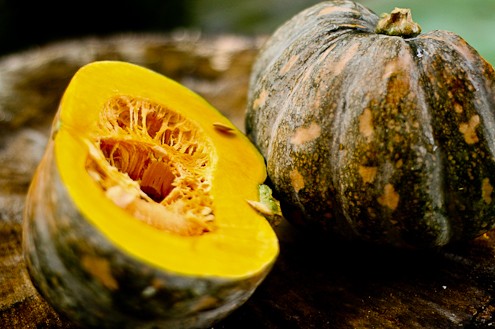 All giddy like a silly teenager just found a new love, I dived head-on my culinary infatuation with pumpkins. I went beyond the baby food and used up the pumpkin for our lunch, tea and dinner; roasted for salads, pureed into soup and even baked as cookies and desserts. I scoured through old cookbooks, and flicked through webpages after webpages but my search for The One pumpkin cake left me in vain. Then one fine afternoon, I decided to take the plunge and bake the pumpkin puree with whatever I had in hand. Toasted pistachios. Dry ginger powder. Lots and lots of black currants. And my ever trusting cinnamon. Asian inspired nuts and spices which are perfect for autumn. The cake was so moist and just out of the world, all I can say is I was not the only one who gobbled up the tea cake in a jiffy.
I might be a wee bit old for Halloween and my daughter is a wee bit young for it too, but if you ever decide to indulge in a devilishly moreish pumpkin cake, look no further. Add a touch of elegance with a dollop of creme fraiche or plain Greek yogurt and a generous sprinkle of ground pistachio. You will be left wanting more.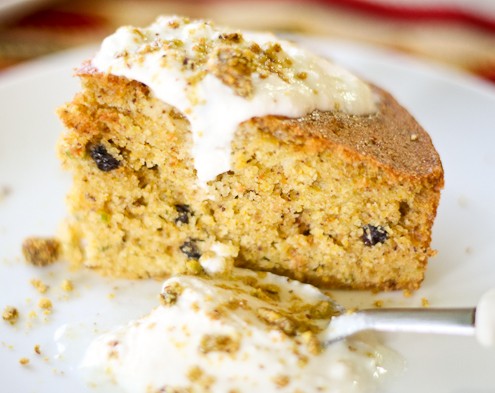 Spiced Pumpkin Pistachio Cake
A moreish autumn treat, devilishly delicious.
Ingredients
2 cups all-purpose flour
1 cup pumpkin puree
1 cup golden castor sugar
2 large eggs
¾ cup corn oil
1 heaped tsp cinnamon powder
1 heaped tsp dry ginger powder
½ cup black currants
½ cup toasted pistachios-coarsely ground
1 tsp baking powder
1 tsp baking soda
½ tsp salt
Instructions
To prepare pureed pumpkin, firstly bake the pumpkin chunks for 30 minutes at 180C until soft and tender, puree in a food processor.
In a large bowl, whisk the pureed pumpkin with oil and sugar until sugar is fully dissolved.
Add the eggs and continue whisking until fully blended.
In a separate mixing bowl, combine flour, baking powder, baking soda, salt, cinnamon and dry ginger powder.
Add the pistachios and black currants.
Make sure the black currants are well coated with flour as this ensure the currants are well scattered when baked.
Make a well in the centre and add the pumpkin mixture.
Bake for 45 minutes at 170C or until skewer comes out clean and the top is slightly cracked.
Serve warm with a dollop of plain Greek yogurt or creme fraiche and sprinkle of chopped pistachios.
Jehanne Ali
Jehanne is an enthusiastic baker, food blogger, mother and wife all in one. She swaps her scalpel from her day job as a doctor to kitchen utensils in the evening and creates magical treatment of healthy treats for her family, which she shares in her blog, The Cooking Doctor. She is a firm advocate of healthy eating and always believes that honest and healthy food will steer you clear from the doctors.